Fresh breath obsessed
Make Every Smile a Wow Moment
oxyfresh NON-GMO nutritionals: Free of Gluten, soy, dairy, fish, and nuts
Goodbye Junk, Hello Hunk! (or Babe!)
What really makes us sparkle
The Oxyfresh Difference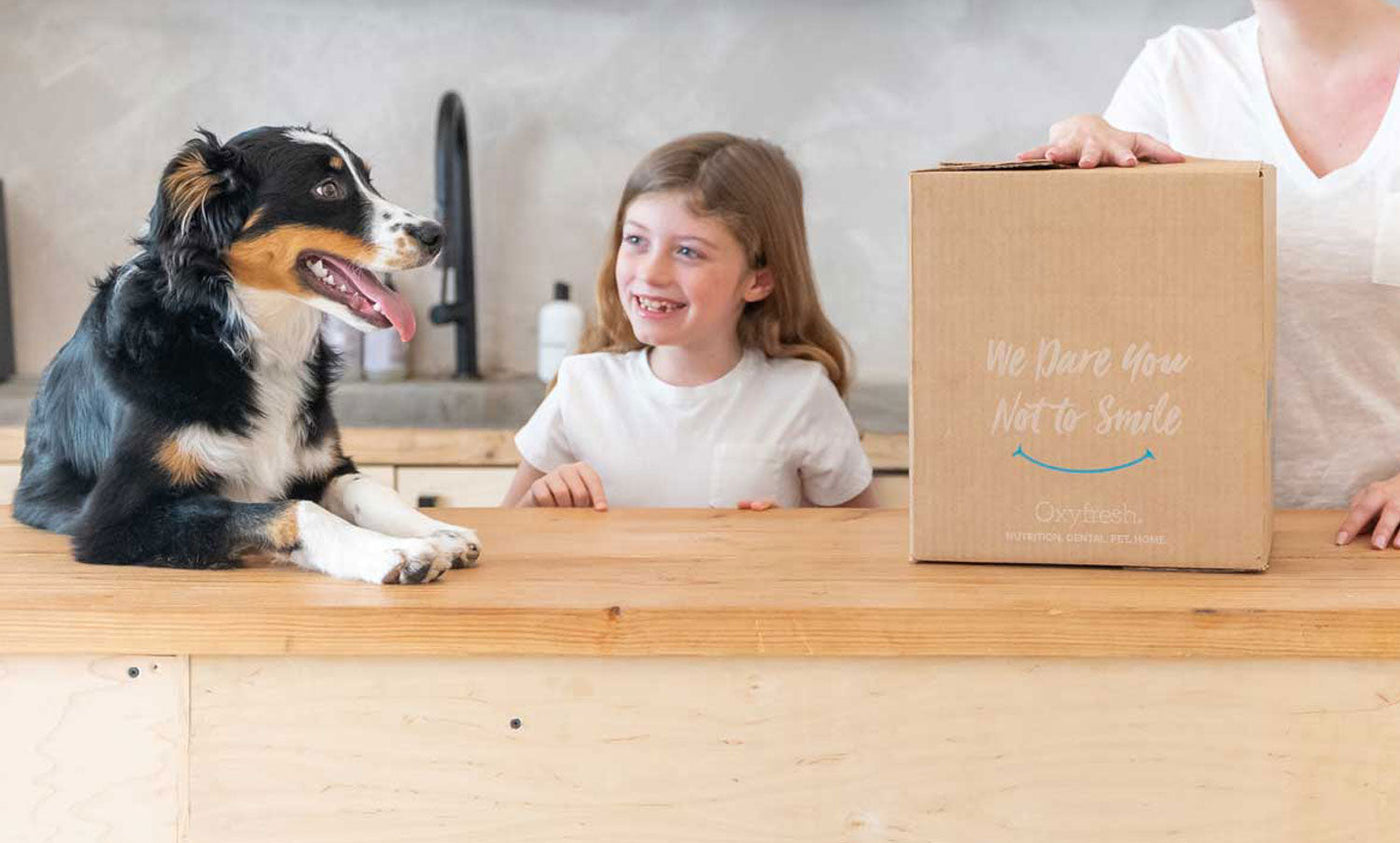 Generations of healthy smiles.
Brightening everyday moments is what we do best. We want you to enjoy every minute of your daily routines.
From snuggling with your pet to cleaning your house, you should feel good about the products you use in your home. It's no wonder dentists, veterinarians, and families across the world trust Oxyfresh's solutions. Committed to a Brighter Future
Yep, we're tree huggers. We care about future generations and want to take part in our responsibility to the planet. We are fully recyclable, eco-friendly & sustainably sourced, and that's just the beginning.
Stay up-to-date
Learn more, grow more.