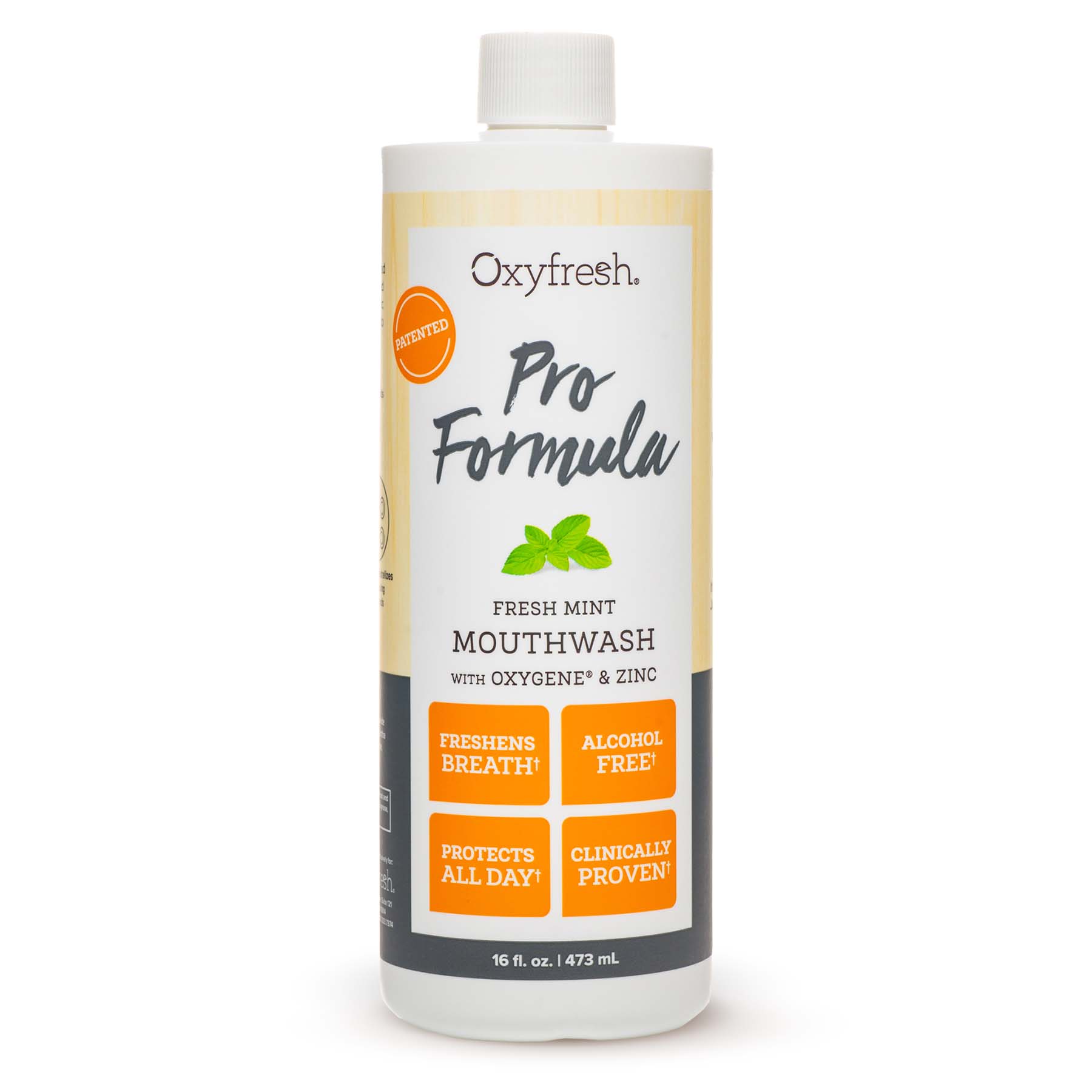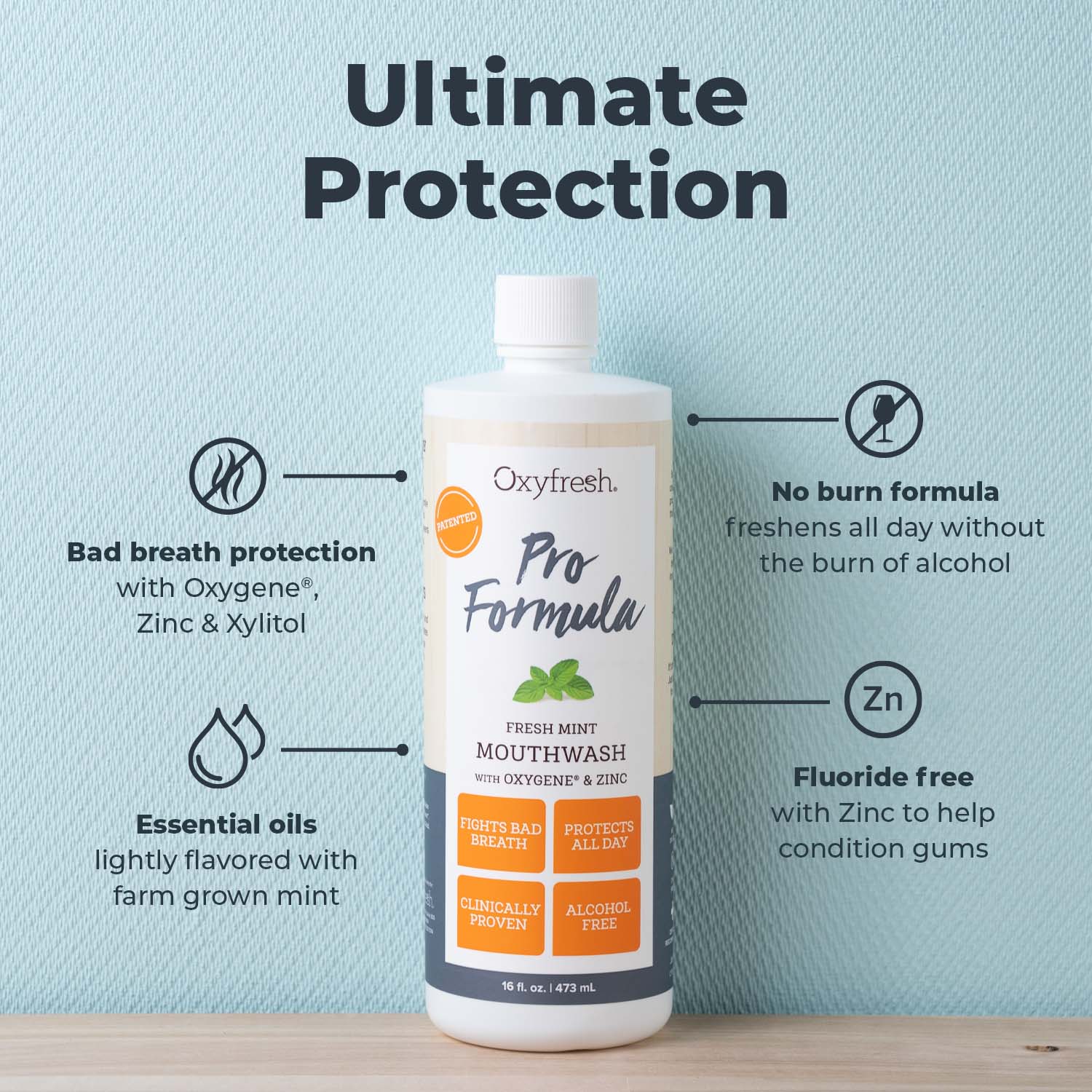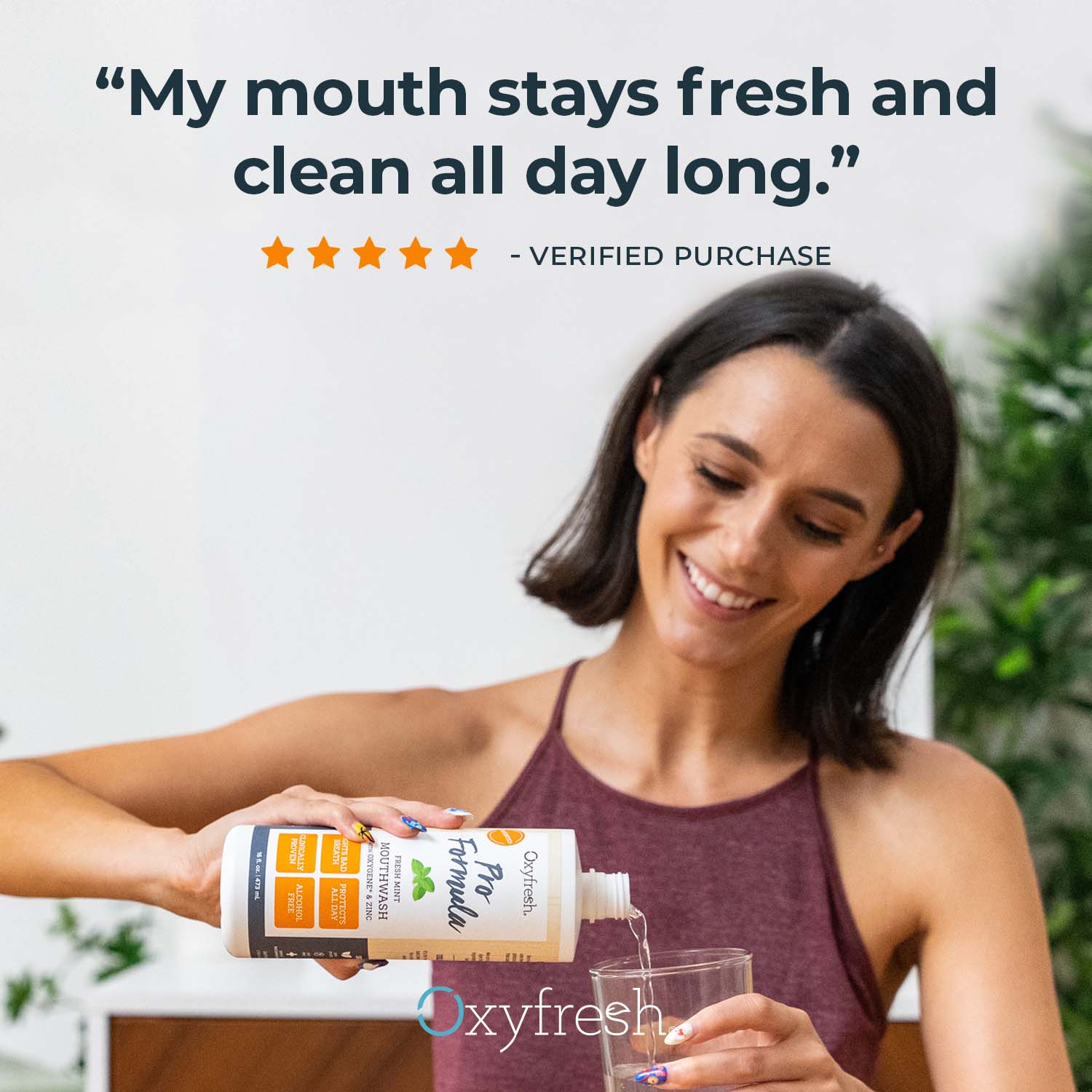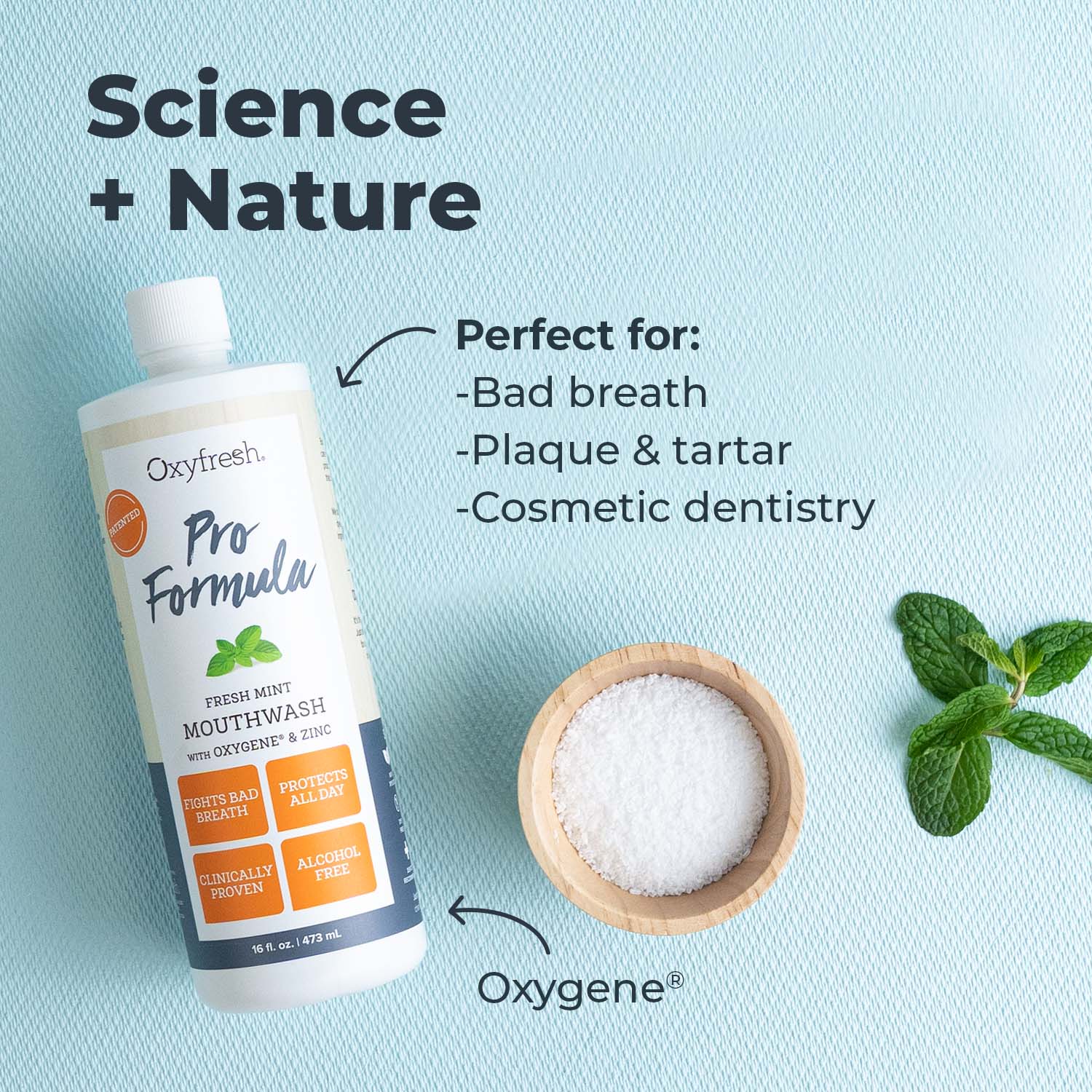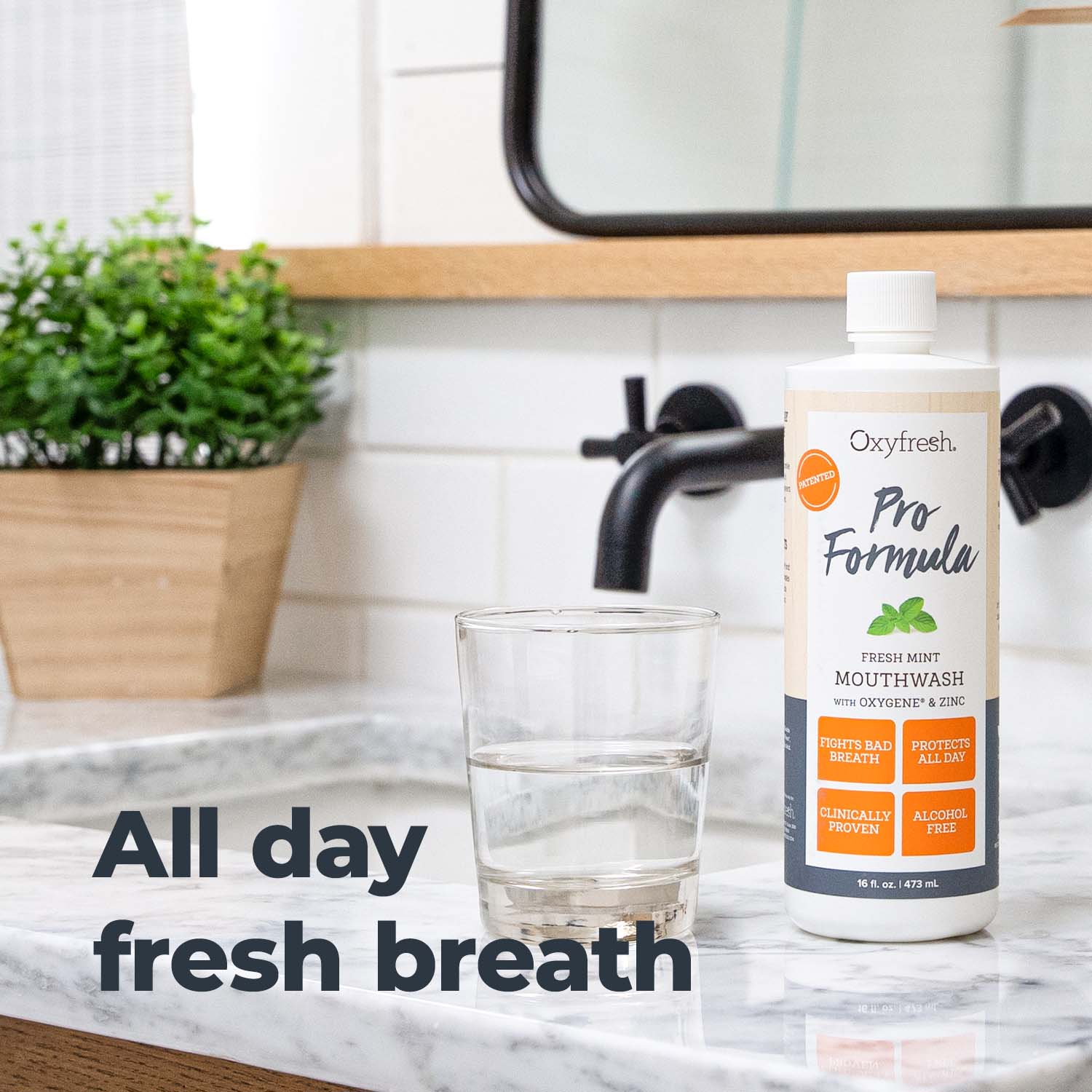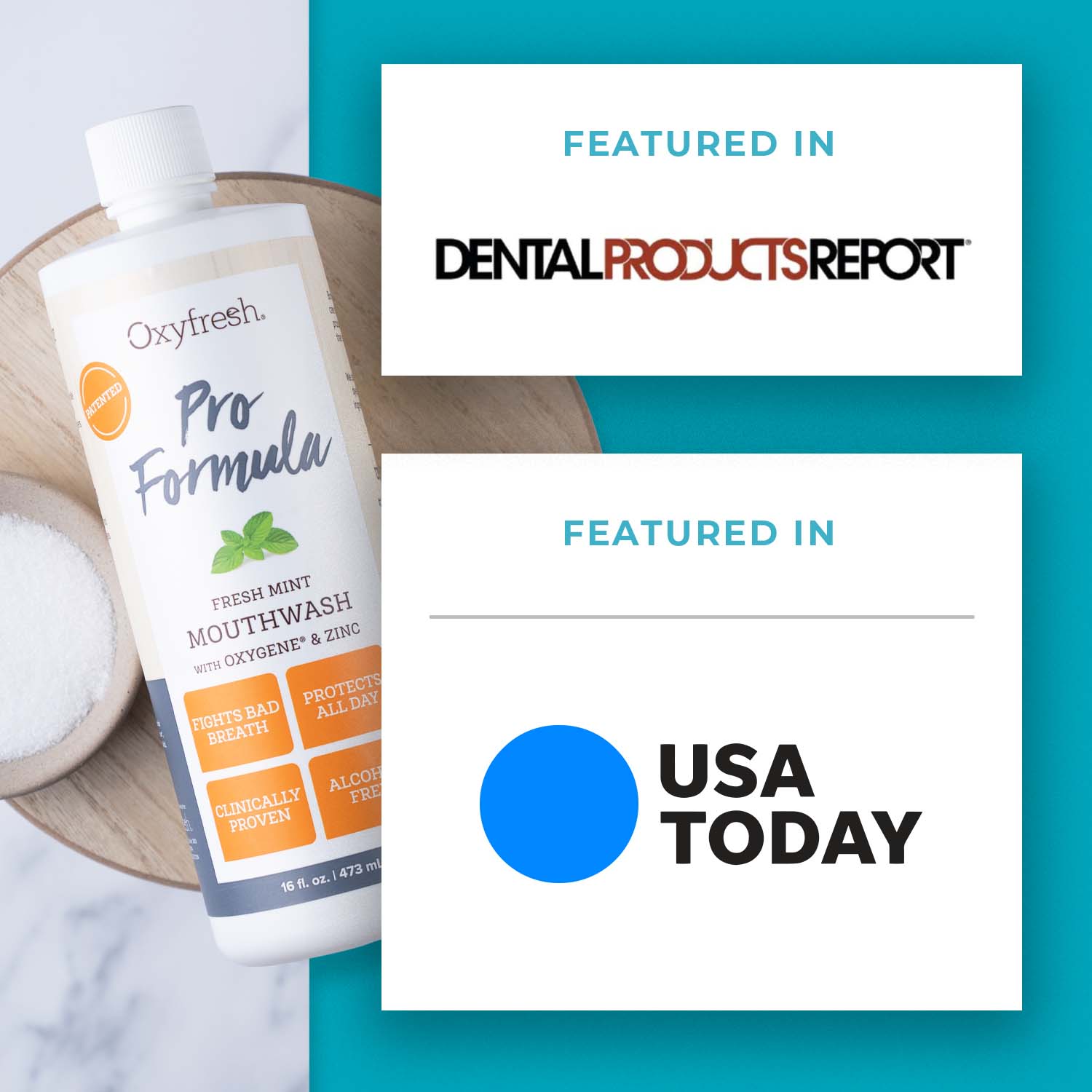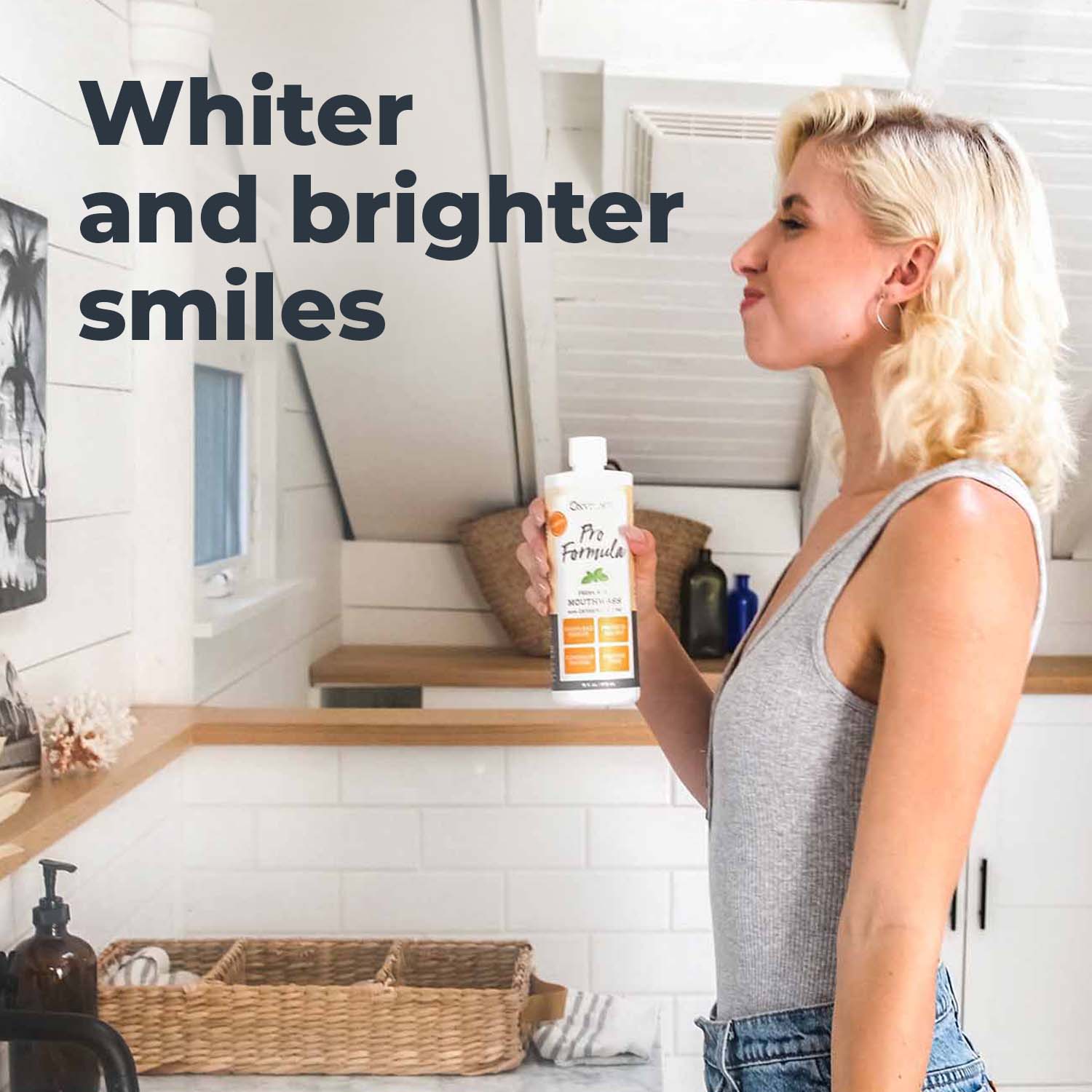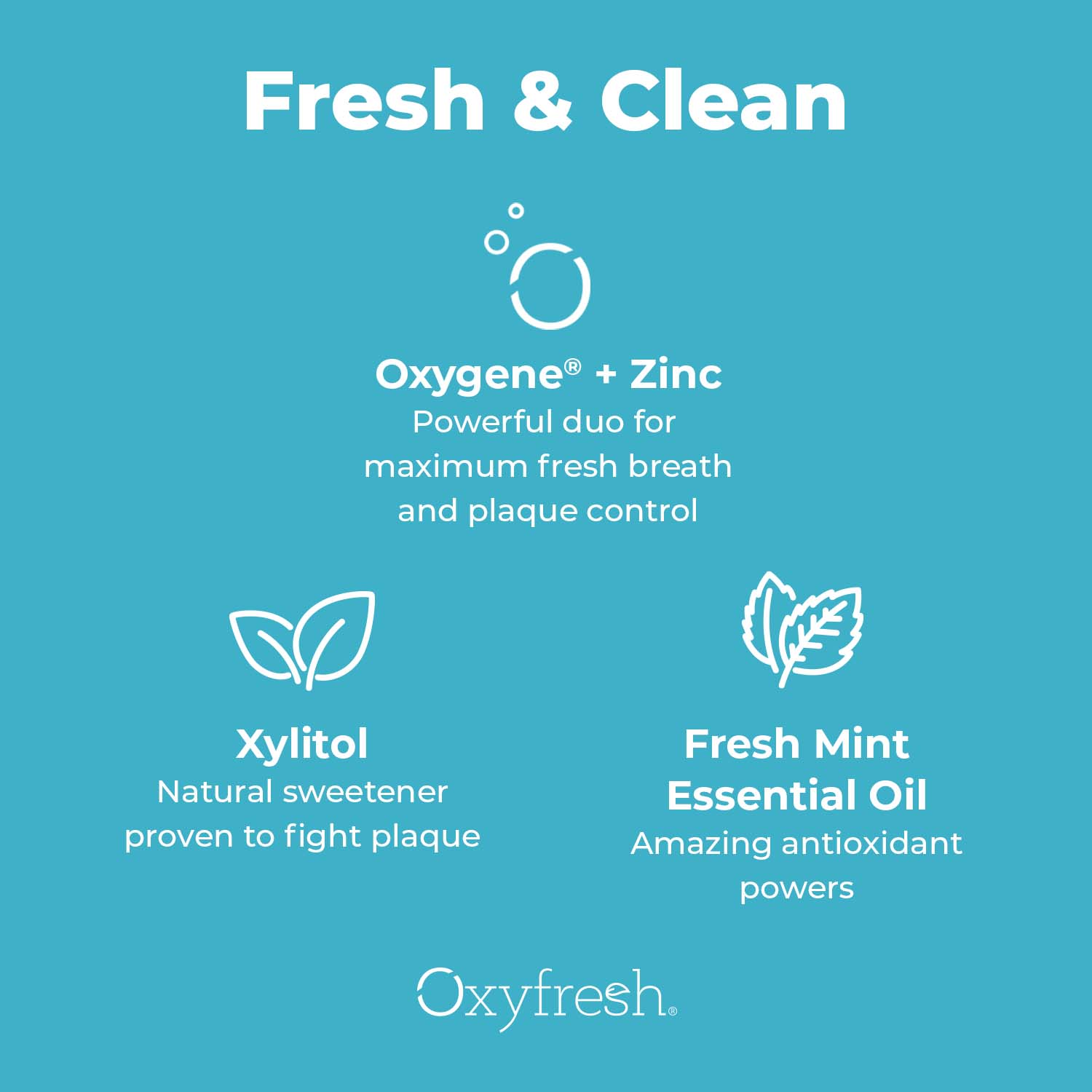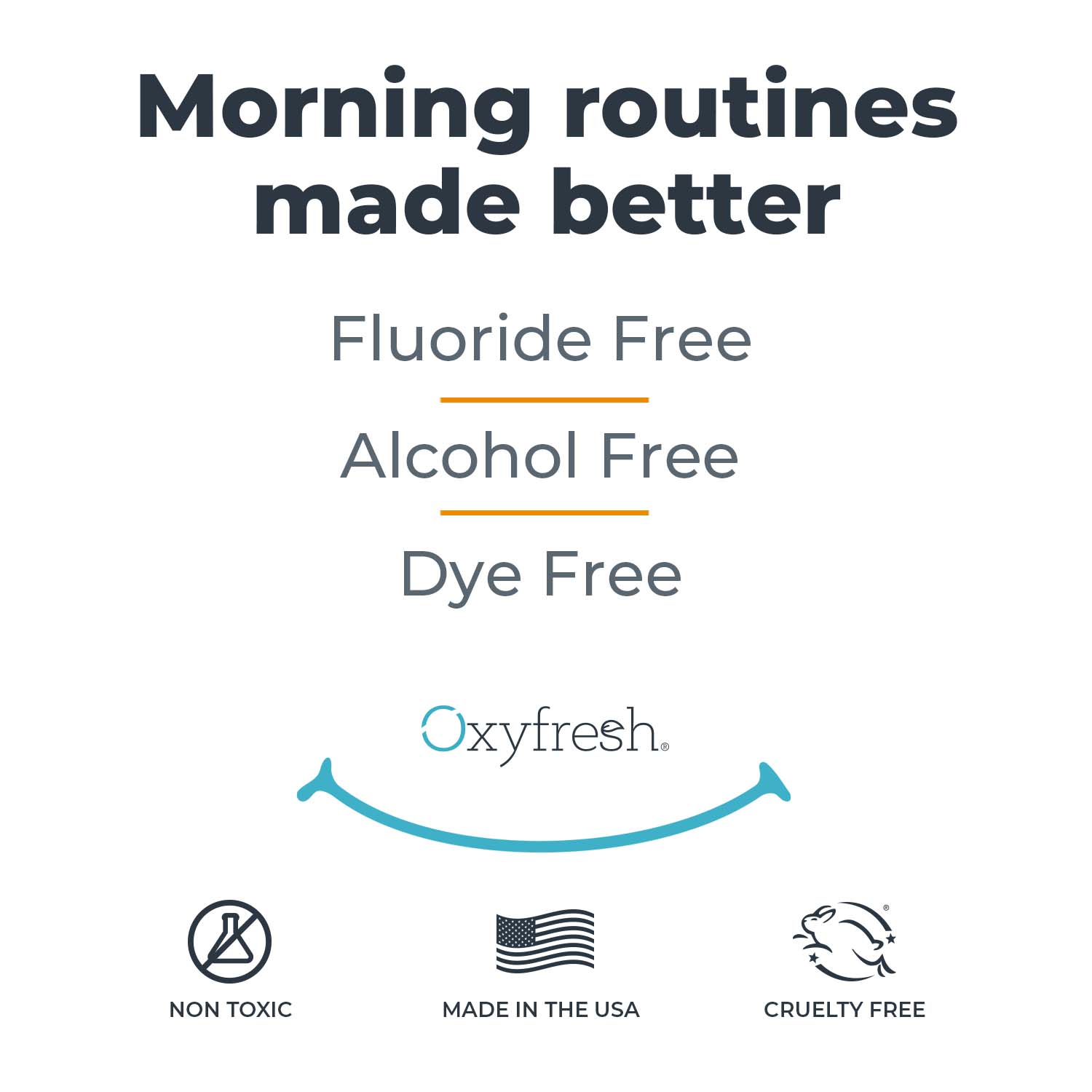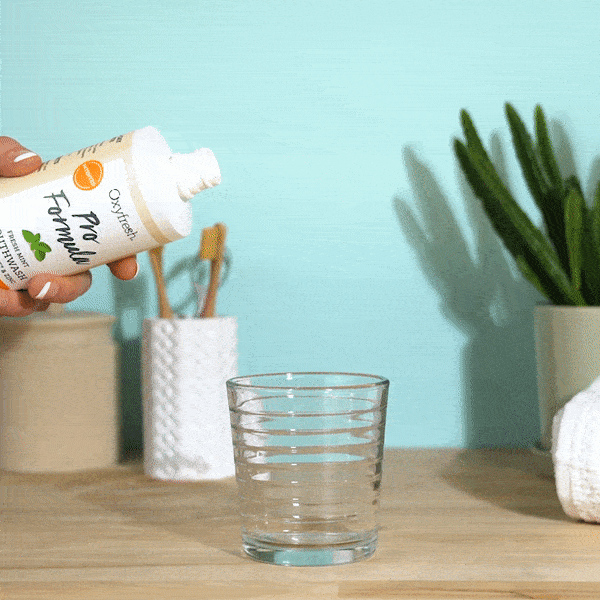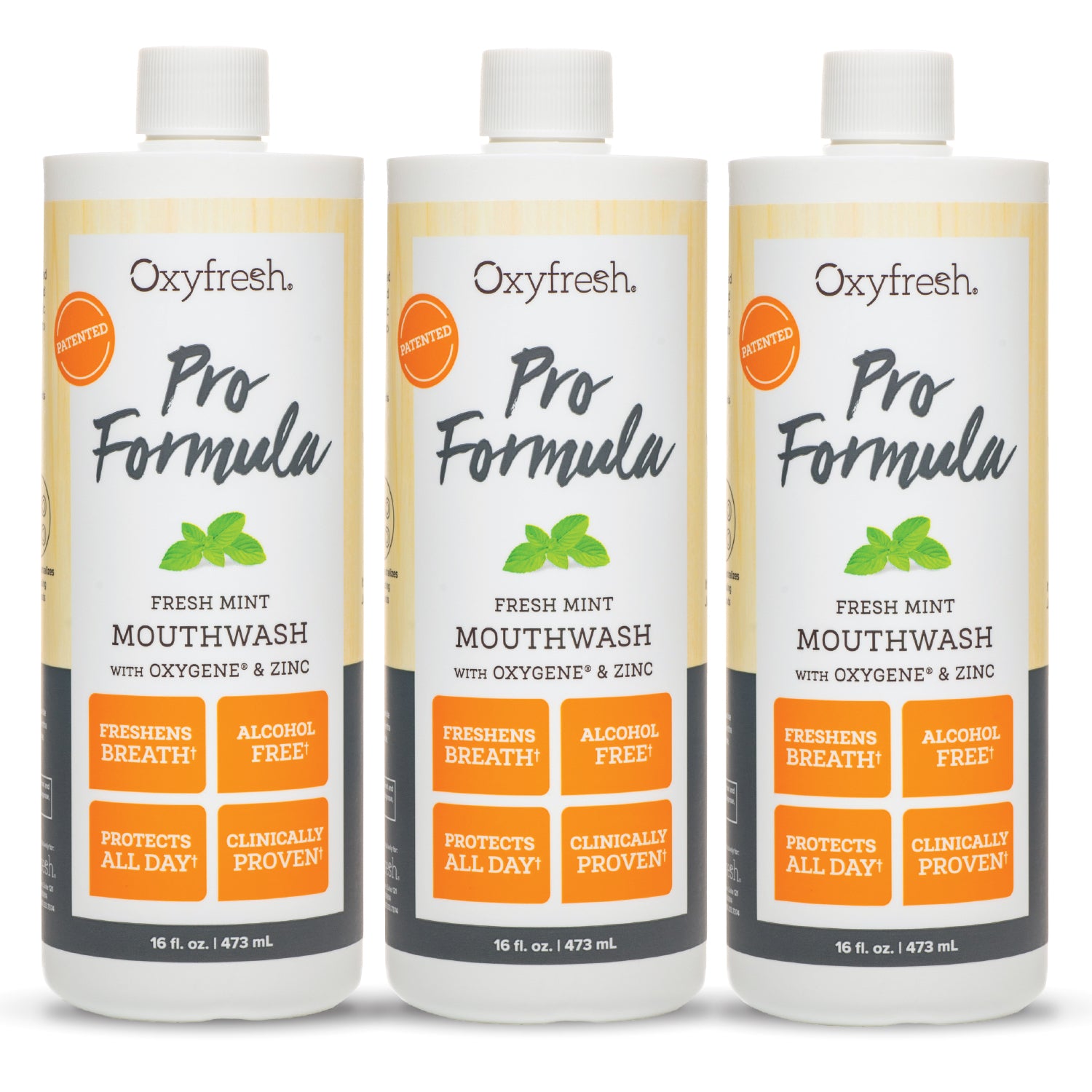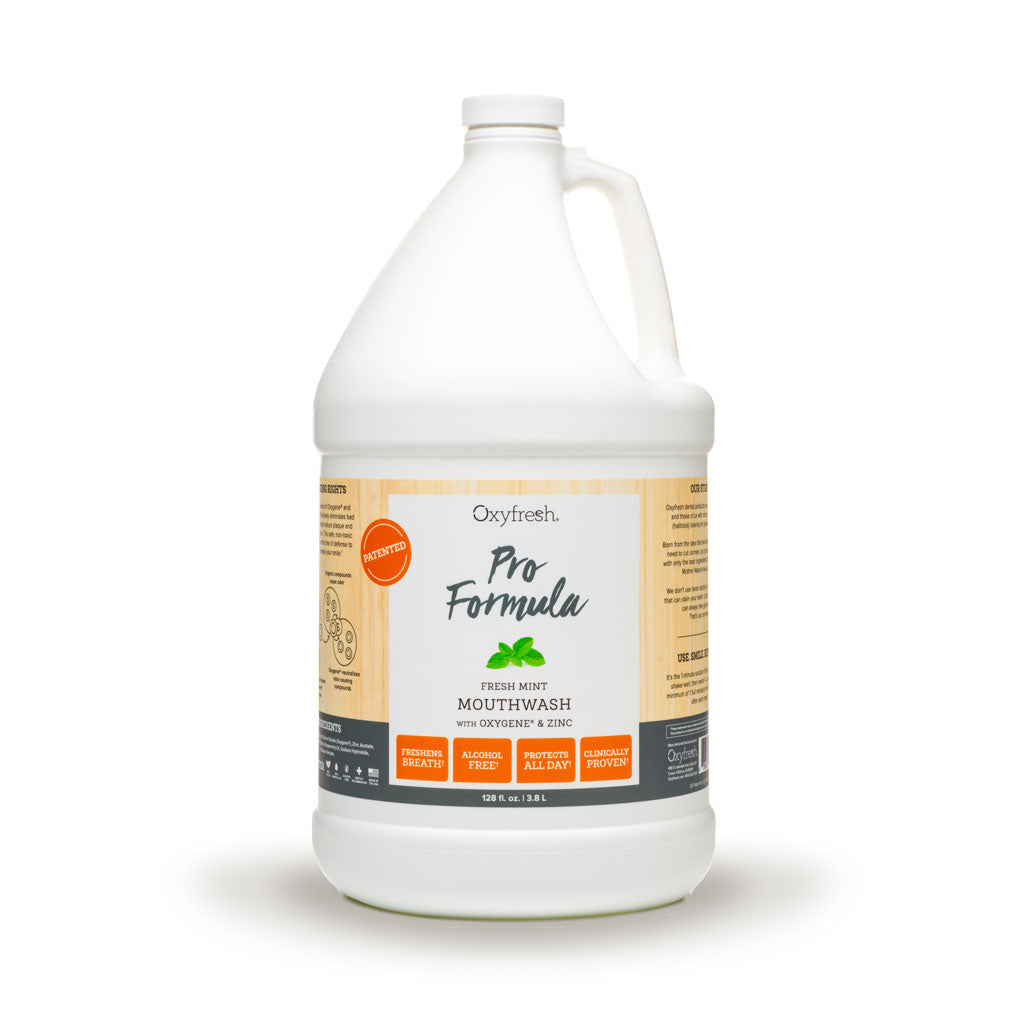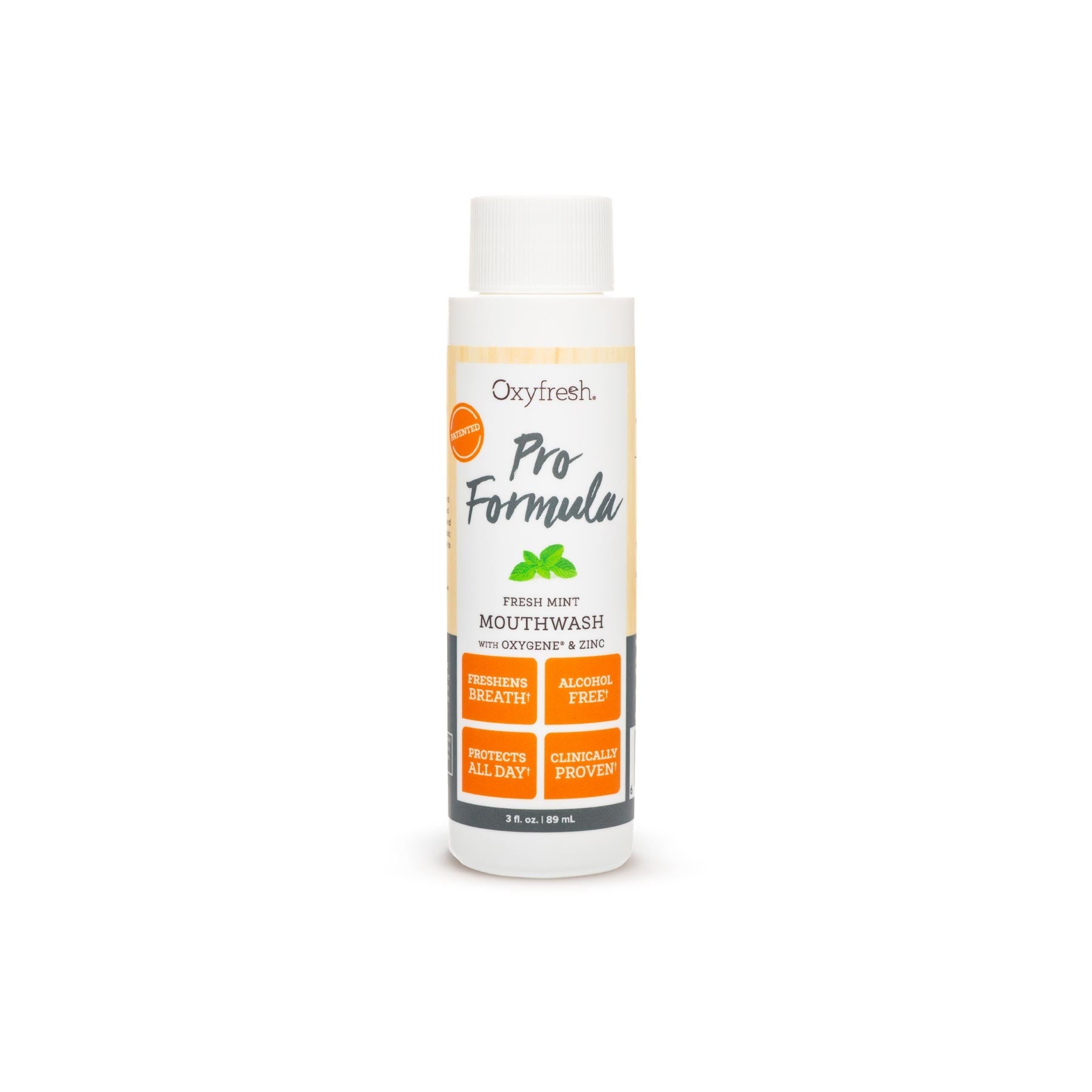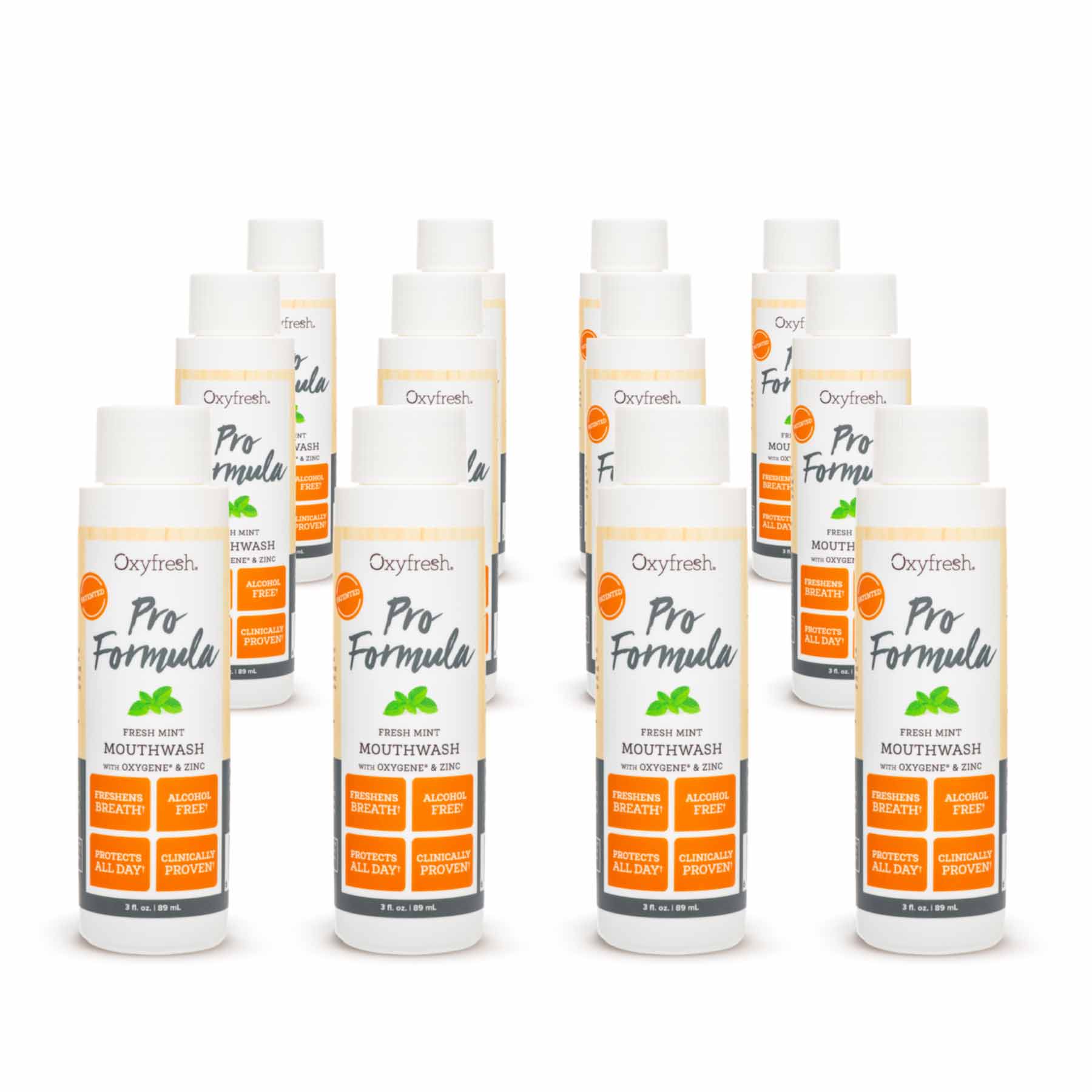 Pro Formula Fresh Mint Mouthwash | Cosmetic Formula | Fluoride Free
When you want to keep your smile shining bright and protect the cosmetic work you paid a pretty penny for, our Pro Formula Fresh Mint Mouthwash is the best choice.

ULTIMATE PROTECTION – If you've invested in your smile with teeth whitening or veneers, don't let a harsh mouthwash dull your results! Protect your investment with our gentle, dye-free cosmetic mouthwash.
ALL-DAY FRESH BREATH – Our innovative bad-breath fighter Oxygene® will instantly freshen your breath ... and keep it that way all day! #Science.
INFUSED WITH ESSENTIAL OIL –We ditched the artificial flavors to bring you an alcohol-free mouthwash with just the right amount of natural farm-grown mint. Goldilocks approved.
SIMPLY GENTLE – Sometimes less is more. We left out the dyes, fluoride, and alcohol and kept the Zinc and Xylitol to help strengthen enamel and improve gum health.
IT WORKS – If you've tried everything else, you might as well try something that works! Trusted worldwide to gently clean teeth and just like all of Oxyfresh products, it is made in the U.S.A. with only the highest quality ingredients.

We took the best of science and nature to bring you a better kind of fresh with every single swish!

Ingredients: Water (Aqua), Xylitol, Potassium Sorbate, Zinc Acetate, Sodium Citrate, Flavor*, Stabilized Chlorine Dioxide (Oxygene®), Sodium Hydroxide, Citric Acid.
*Contains Peppermint Essential Oil

Gluten Free
Oxygene® (Stabilized Chlorine Dioxide): It's our special ingredient that makes us different. Safe, non-toxic oxidizer neutralizes plaque- and bad breath-causing bacteria, leaving smiles fresh and clean.
Essential Oil: Refreshing peppermint essential oil in our pampering enamel mouthwash helps hydrate, soothe irritation, and deliver a clean feeling with no aftertaste.
Xylitol: X marks the spot! This natural sweetener is clinically shown to help stop the formation of plaque.
Zinc: This amazing mineral counteracts Volatile Sulfur Compounds (aka bad breath bugs) and helps remineralize enamel, making this a great mouthwash for sensitive gums and teeth
Every day, of course!
Our zinc mouthwash is so good, you might sneak swishes in all day long! When you're done brushing, pour a couple capfuls into your favorite mouthwash cup and swish away! It only takes a minute to do its job, but you'll enjoy every second of it.

Bet you've never seen this disclaimer before!
This mouthwash isn't for pets. Xylitol is awesome for people, but not for our furry friends. They're also not a fan of peppermint, so if you're looking to freshen your pet's breath, try our tasteless and odorless pet mouthwash instead.
Fresh breath
After I use the product my mouth feels clean and fresh. No complaints from others re bad breath.
good product
I feel this product works and makes my mouth feel better. I've been using it for some time.
Fresh Breath
I feel like the ingredients in this mouthwash made my mouth feel fresher all day even through eating and afterwards. I could feel the ingredients lasting by the feel in my mouth and it seemed my breath was still ok. I am looking forward to continuing use to be sure I'm getting the results I want. So far, I think I may be on to the best
results I've ever had with any breath product.
Pro Formula Fresh Mint Mouthwash
I found this mouthwash to be very good.
Pro Formula Fresh Mint Mouthwash | Cosmetic Formula | Fluoride Free
Long time user
I've used Oxyfresh mouthwash for 15 years or more. I always buy the gallon jug and mix a capful or two in the water of my irrigator. Very refreshing.
Oxyfresh pump
Pump of the 1 gallon mouthwash I purchased is broken
wayne;s thoughts
The best wash mouth I have ever used.!
Pro Formula Fresh Mint Mouthwash | Cosmetic Formula | Fluoride Free