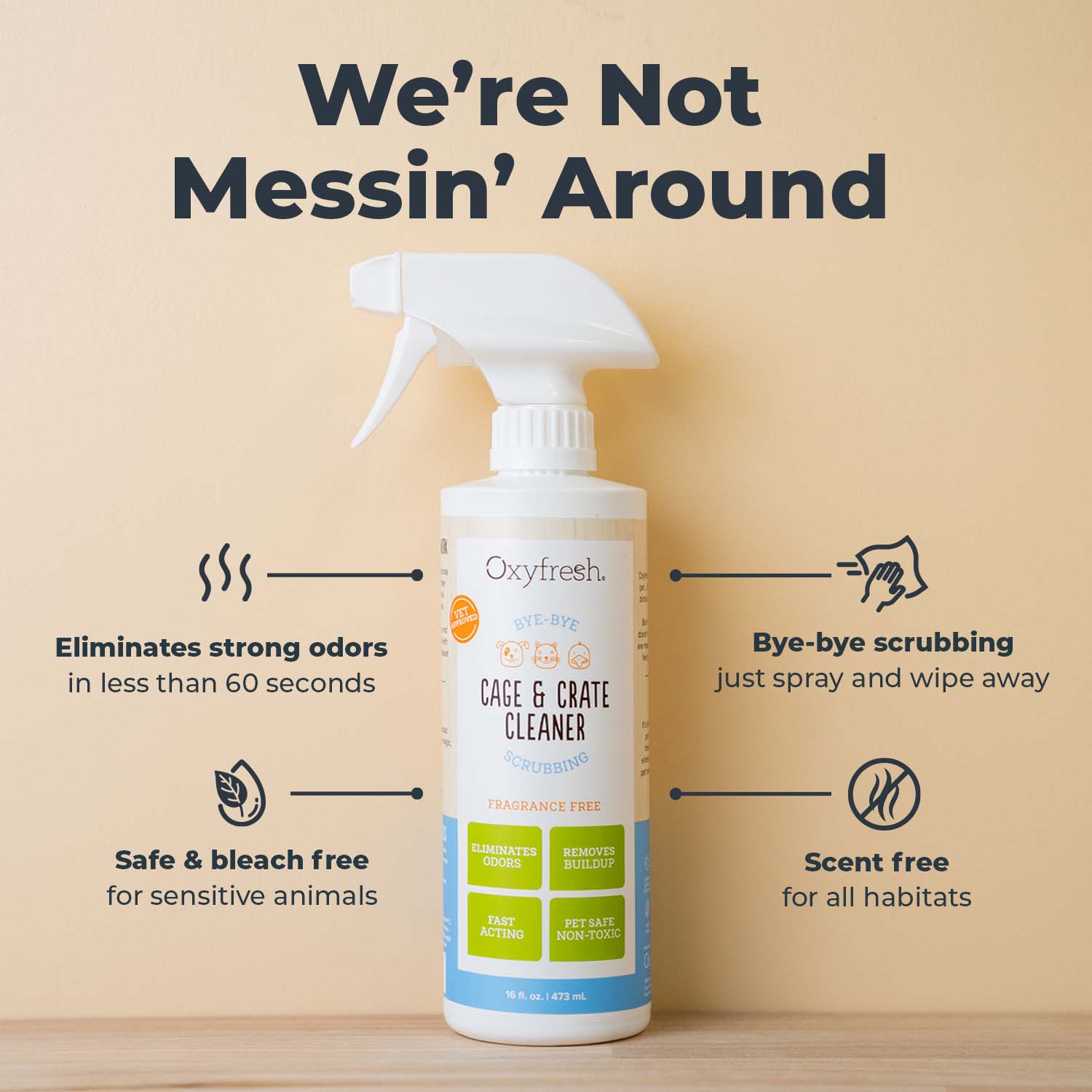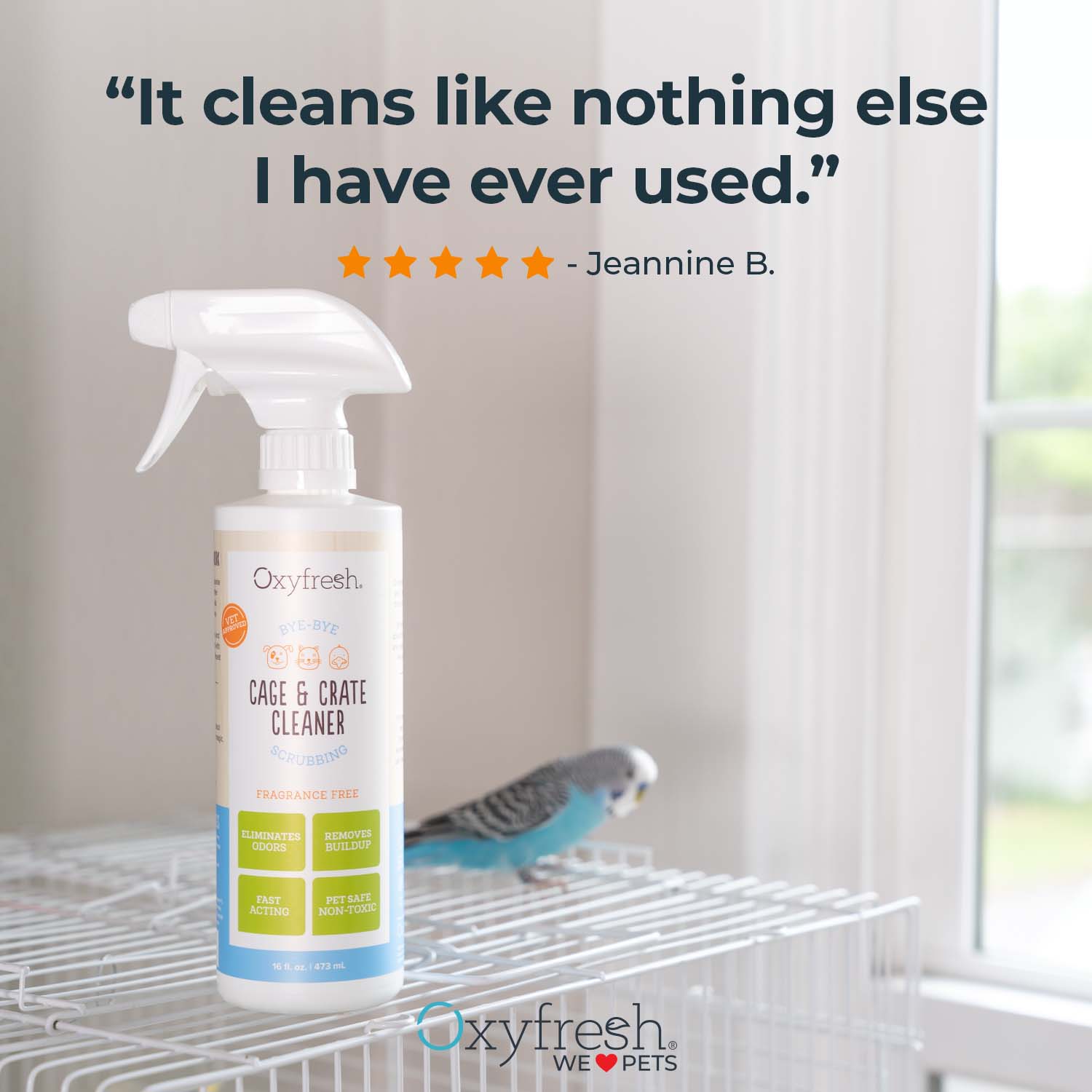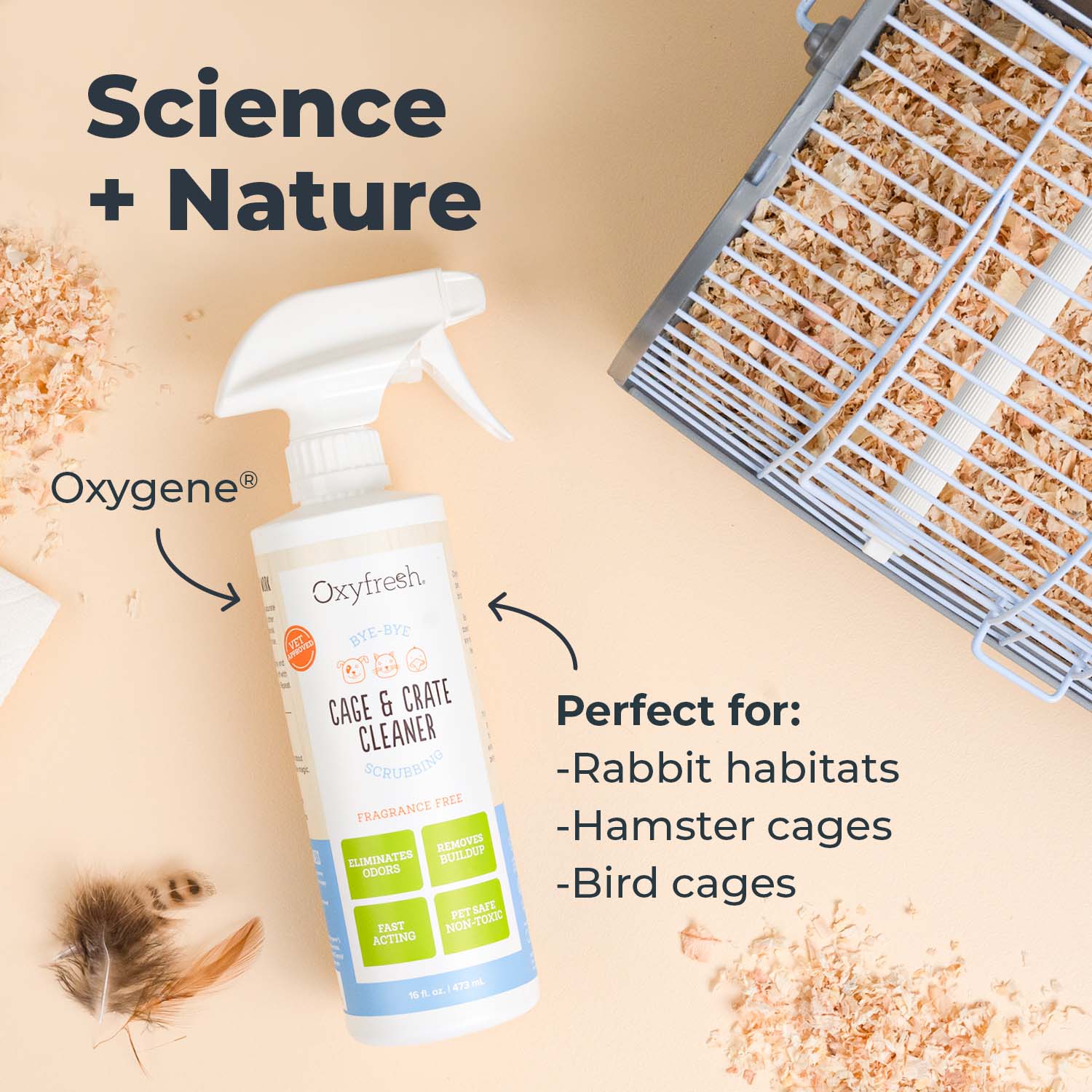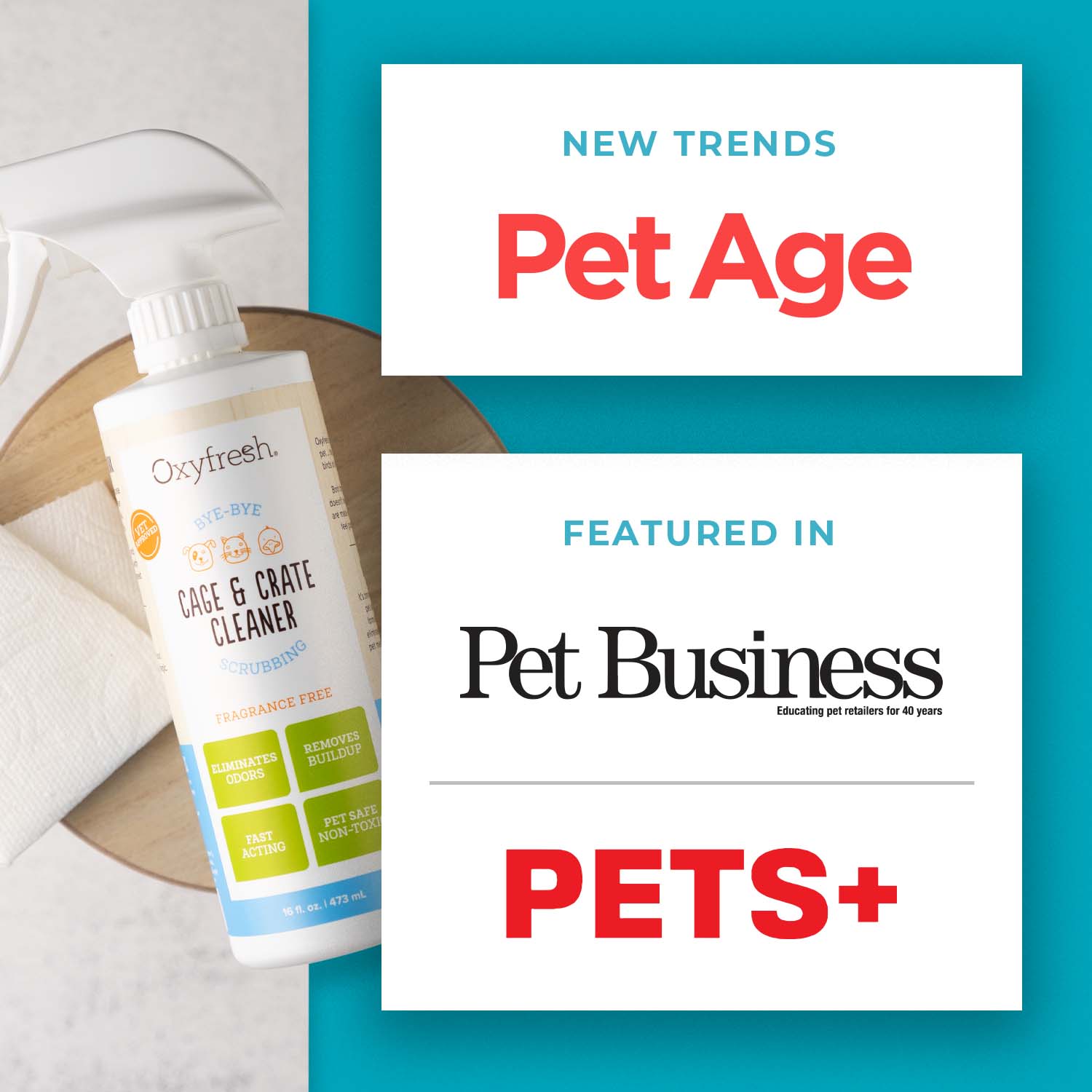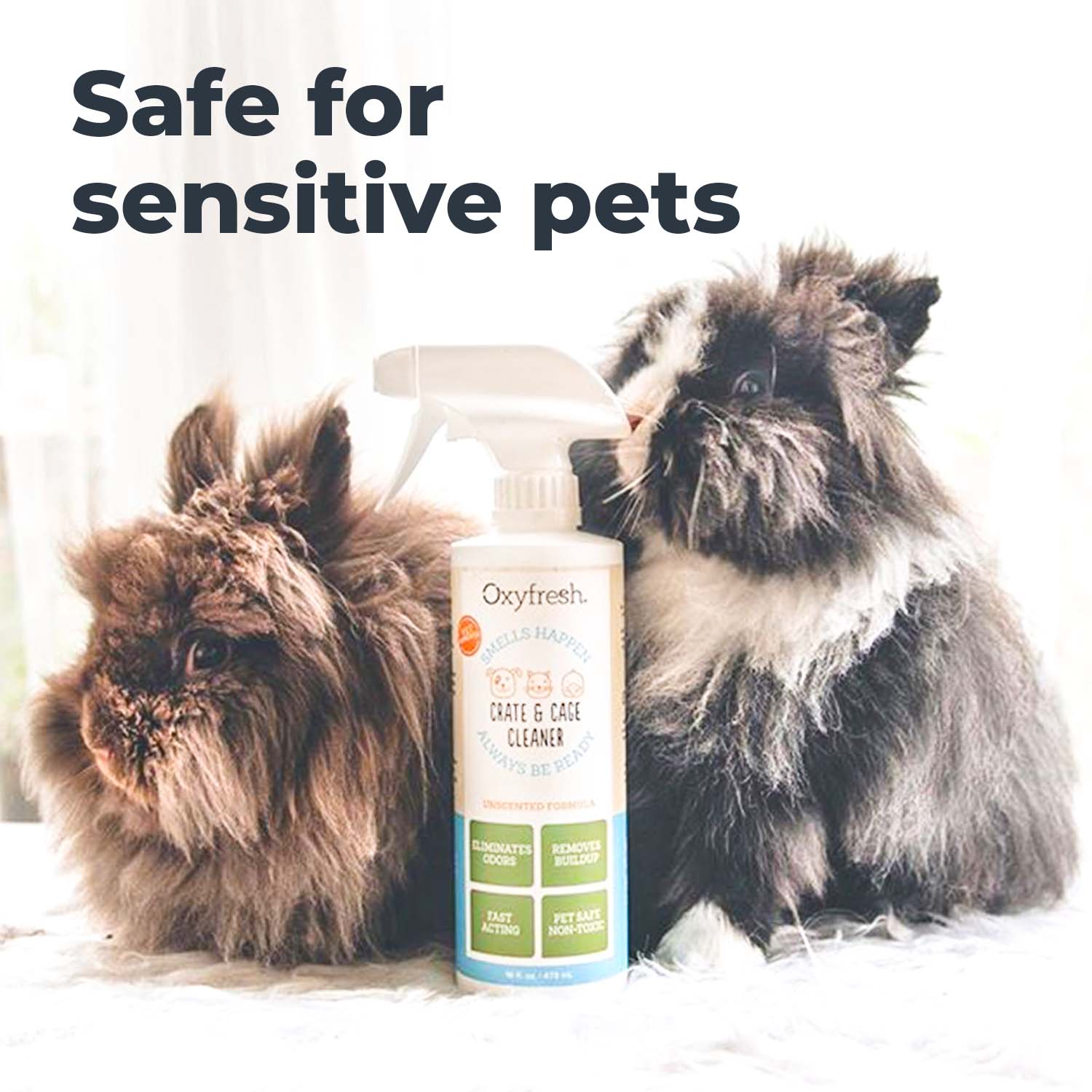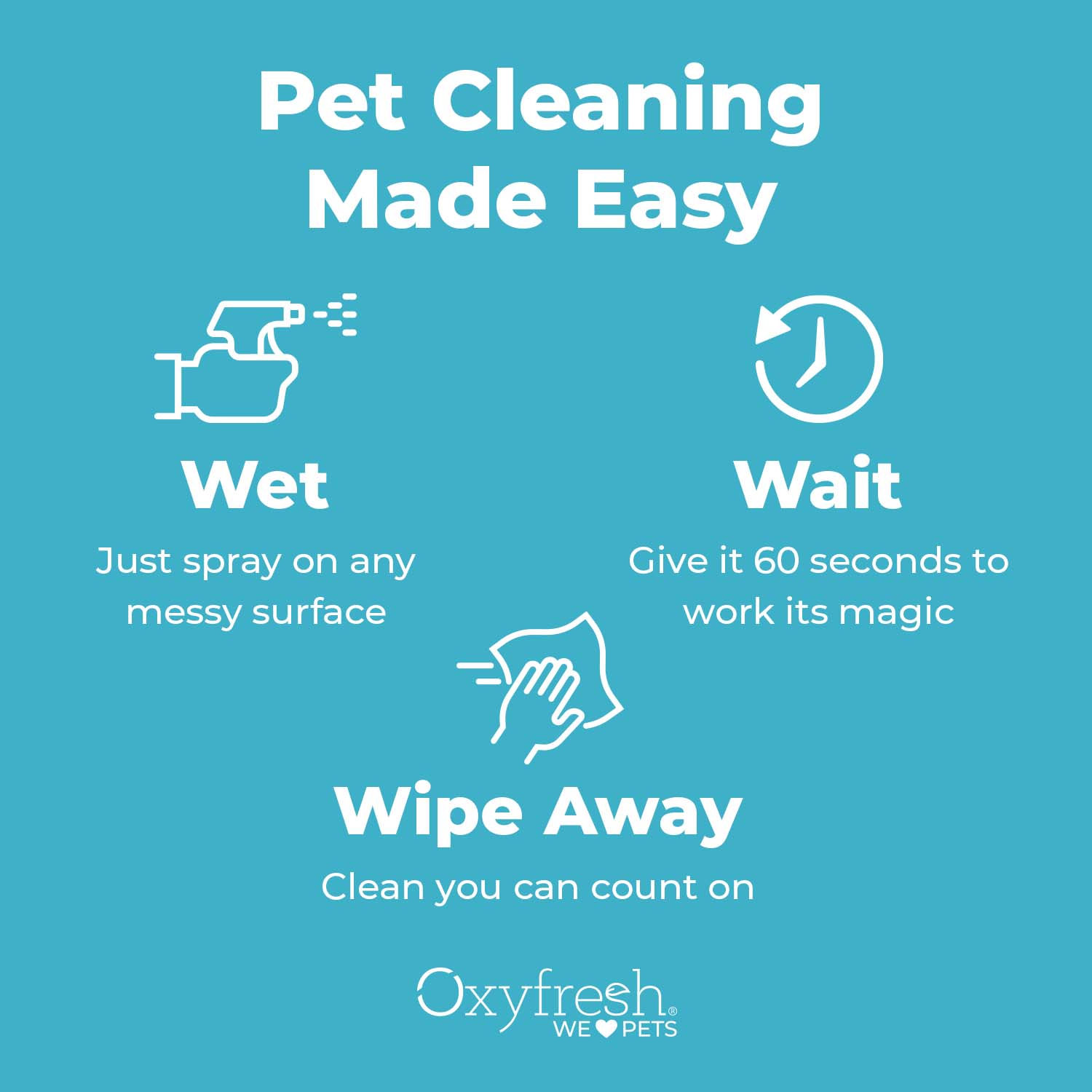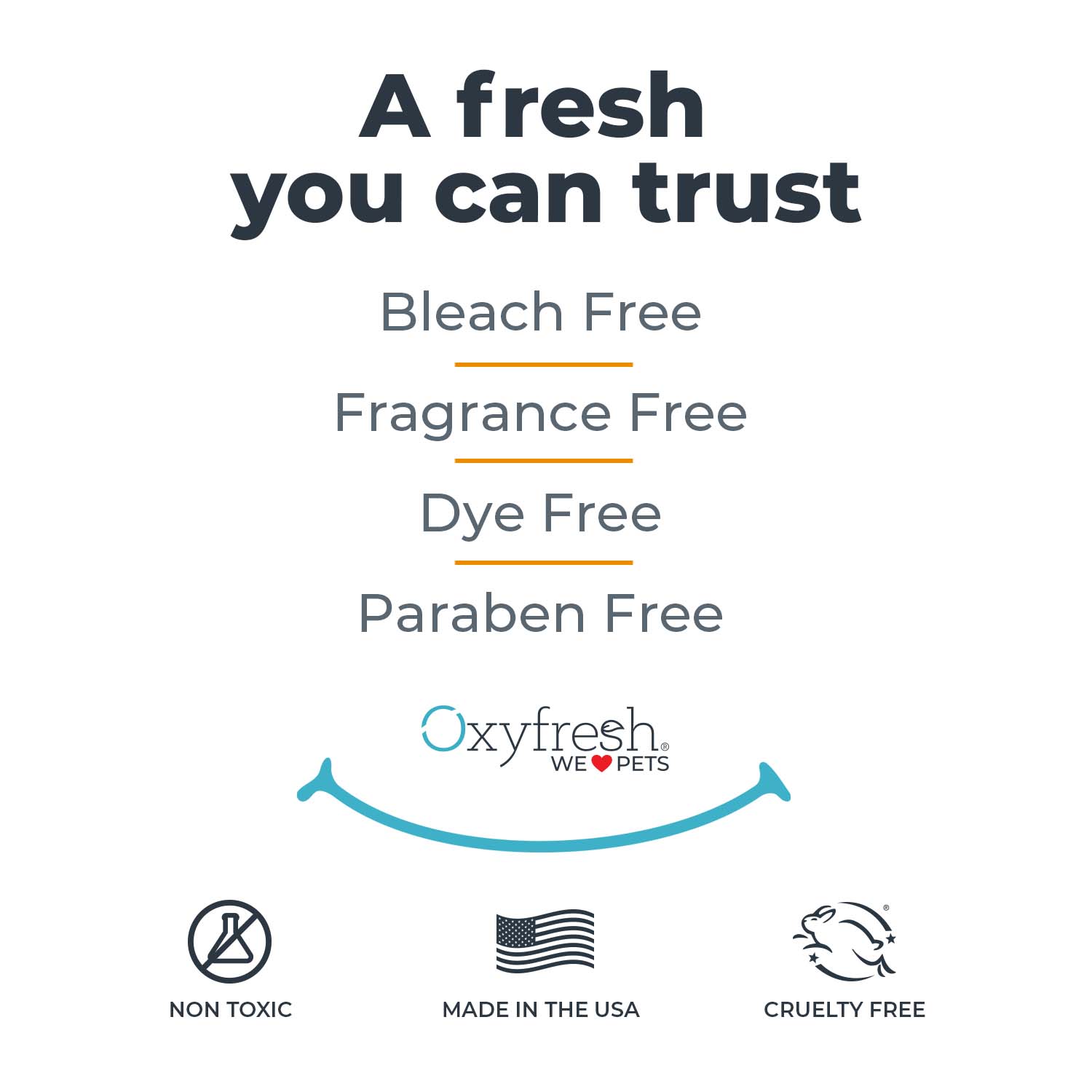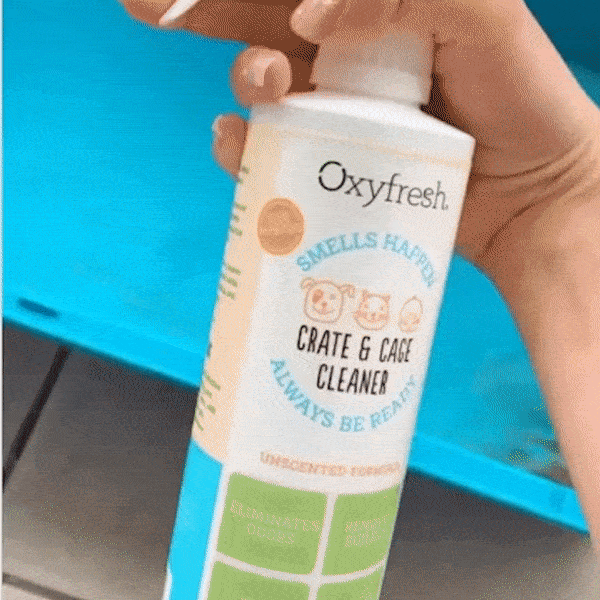 Premium Pet Cage and Crate Cleaner | Eliminate Odors Fast | Best Non-Toxic Solution
Designed with the most sensitive immune systems in mind, our Cage & Crate cleaner quickly breaks down stuck-on bird & small animal messes. No solvents, harsh chemicals, or fragrances needed, just simple and safe cleaning power.

Save $5 with code CRATEHAVEN5
ELIMINATES STRONG ODORS – You'll love our Cage and Crate Cleaner for two reasons: number one and number two. Our proprietary ingredient Oxygene® completely eliminates urine and poo odors and messes on contact.
BYE-BYE SCRUBBING – Save the scrubbing for the pots and pans. Our powerful formula works like a champ to break down pet messes in minutes. Just spray and wipe away. No elbow grease required.
SAFE FOR SENSITIVE PETS – Birds, ferrets, rabbits & other small critters have the most sensitive immune & respiratory systems. You can breathe easy knowing that our gentle formula is tough and safe to use around your little companions.
PERFECT FOR ALL HABITATS – You name it, we clean it. Use it for cleaning dog crates, bird cages, hamster cages, rabbit habitats, etc. It's a versatile pet cleaner that you can use anywhere ... it is so easy, just spray and wipe away.
100% NON-TOXIC FORMULA – We've proven there is a way to clean without harsh chemicals and solvents. Our Cage & Crate cleaner is free of bleach, alcohol, dyes, and parabens ... um, you still have to buy it, though; it's not like, free, free.
We bring pets a better kind of fresh and clean ... because we love 'em.

Ingredients: Water (Aqua), Sodium Lauryl Sulfate, 1,2-Hexanediol, Caprylyl Glycol, Cocamidopropyl Betaine, Sorbitol, Sodium Phosphate, Sodium Hydroxide, Isopropyl Myristate, Stabilized Chlorine Dioxide (Oxygene®).
Clean & Fresh in 5 Easy Steps
Remove pets & objects from their home
Spray with Oxyfresh Crate & Cage Cleaner
Let sit for 2–3 minutes
Wipe away debris with a damp cloth
Return pets & objects when their home is dry
Pretty good for small pet cages
I wanted a safe, non toxic cage cleaner for my pet rats. Overall, this is a good cage cleaner, but not necessarily easy to use. I have a double level Critter Nation cage, and spraying and rinsing a habitat this large is not practical. So I spray the Oxyfresh cleaner on a damp cloth and clean the cage this way, which doesn't seem to completely eliminate all the odor but it does clean the surfaces well. The best part for me is that it's a safe product with no fragrance or other irritating chemicals to harm my little buddies. I'll still continue to use it to clean their cages.
Great product!
After doing some research I found oxyfresh. I just cleaned the terrarium for my corn snakes, for the first time, and it was a great experience. Easy to use. Smells are gone and cleaned everything easily. I will be using th8s from now on!
Great Bunny-Safe Cleaner
I was gifted this cleaner to test out in my bunny room and was legitimately impressed with its effectiveness. I have been cleaning the hard surfaces and bunny litter boxes in their room with it and it really cuts through the dirt! The best part is that it is completely odorless which is great since bunnies can be very sensitive to smell. I will definitely come back for more of this cleaner in the future!
AMAZING
I am super sensitive to smells. This cleaner is the only one I've found that works great and does NOT have a strong unpleasant scent. I use it on my ferret cages and it doesn't bother them either.
Best bird sanitizer on the market
I've been using Oxyfresh for years. It's the best bird safe sanitizer on the market. My best friend is the head vet technician at the National Aviary and this is now her go to sanitizer as well. For years I purchased their cleansing gele (now renamed something else, which is super great for handwashing and body wash) and used it in my own sprayer. Now there's a more effective formula geared specifically for cleaning and sanitizing harder bird and human mess alike in this product. I purchase a dozen of these bottles at a time and use them for everything now. I just wish they came in a larger size!
Wonderful
Excellent stuff. Much better than any of the other cleaners on the market.
Best cage cleaner for guinea pigs
This is the best cage cleaner I've ever bought. I use it to clean my guinea pigs cage, it is safe and no strong chemical scent. It leaves the Coloplast to the C&C cage spotless. It takes the bad odors away from the cage. I highly recommend if you have any small animals
LOVE this stuff!
I absolutely LOVE this stuff! It works in NO TIME! There's been NO effort to clean things with the Pet Cage Cleaner! I've used it on hardwood floors, jute scratching matts, furniture, etc. I wish it came in a concentrate, some of us have more than just one dog/cat we care for. I'd like to try it on the basement floor and at the shelter I volunteer at (if life ever gets "normal" again)!! I'll keep you posted.
Removed Smell
Great so far. Removed all the bad smell of the cage
Amazing
Works perfect for my rats :)