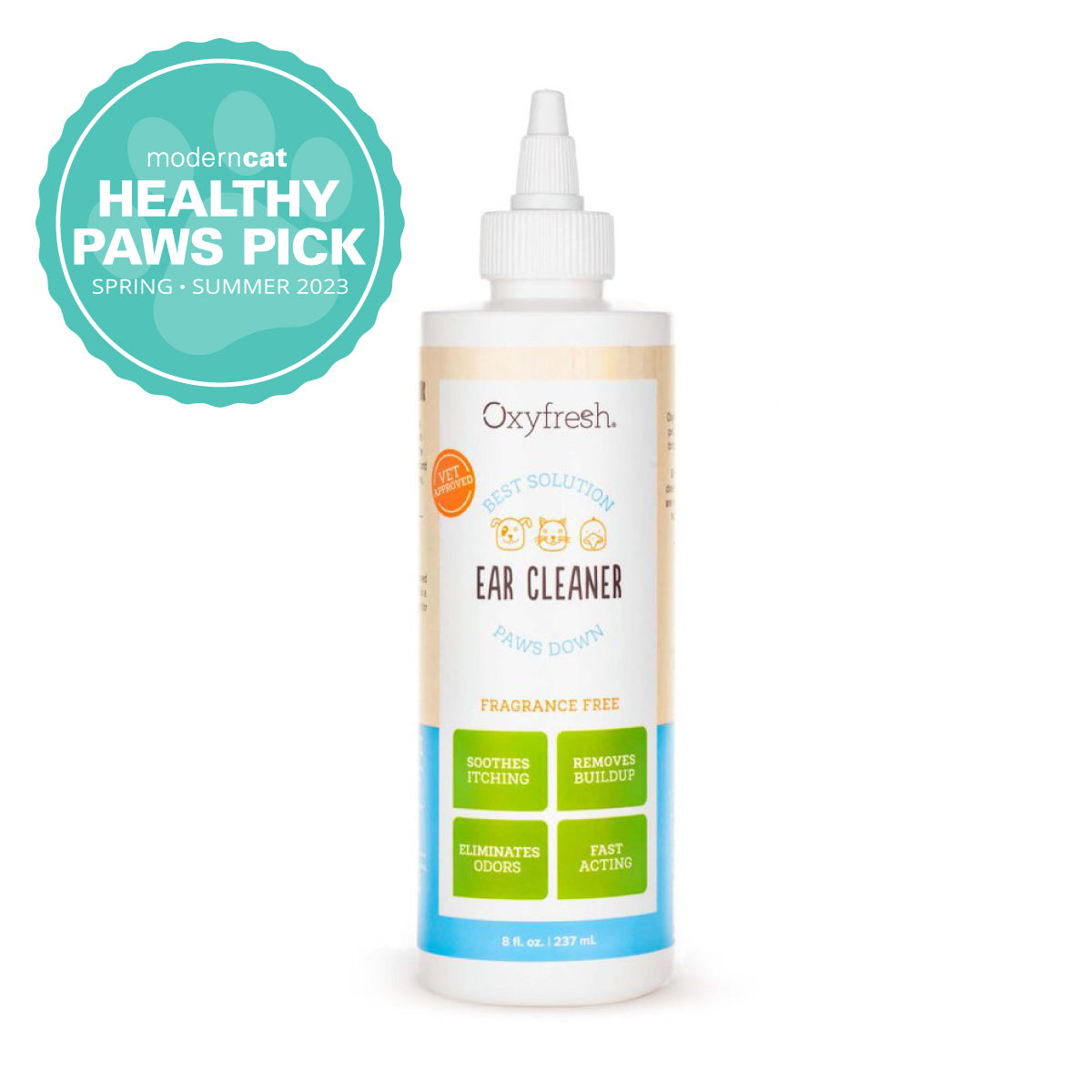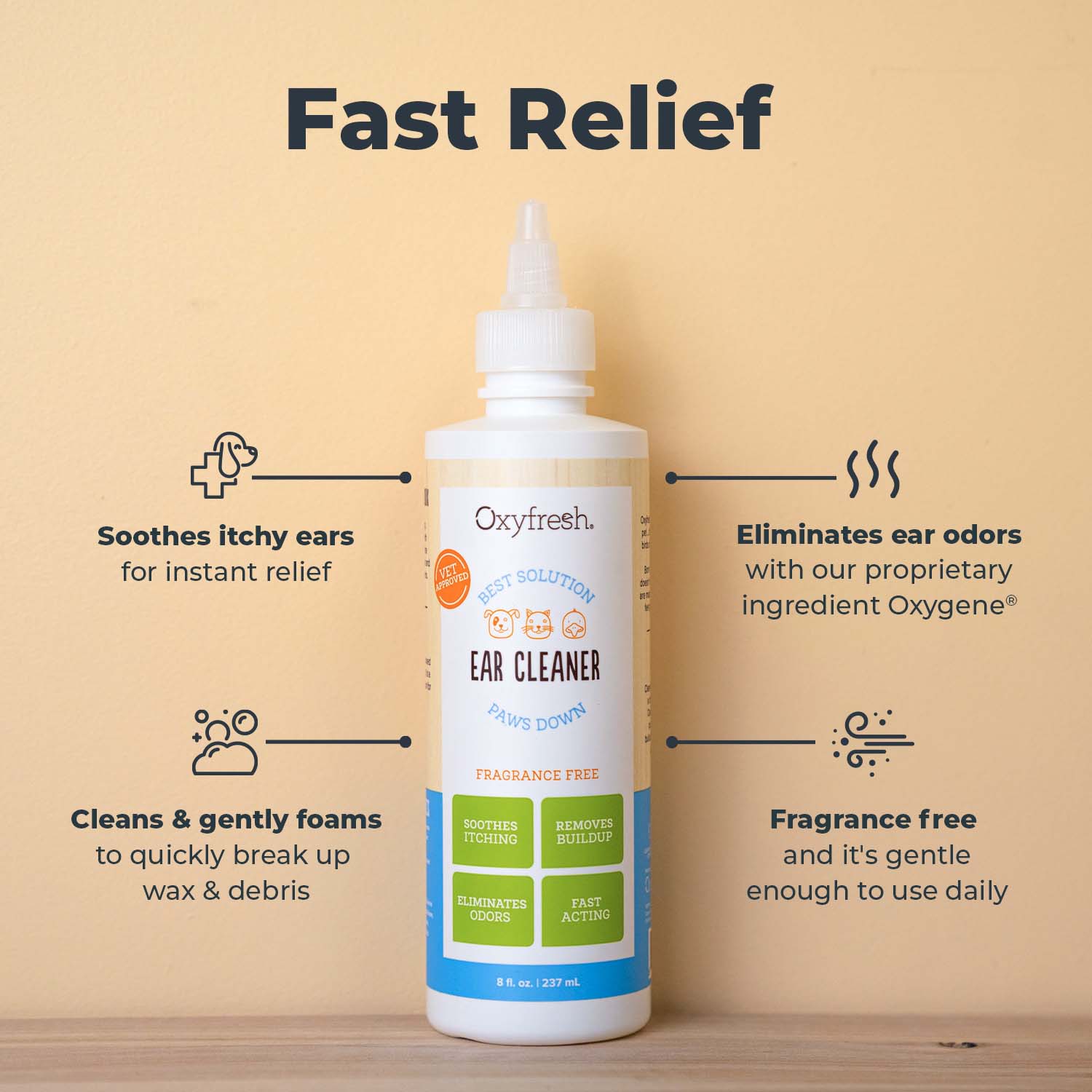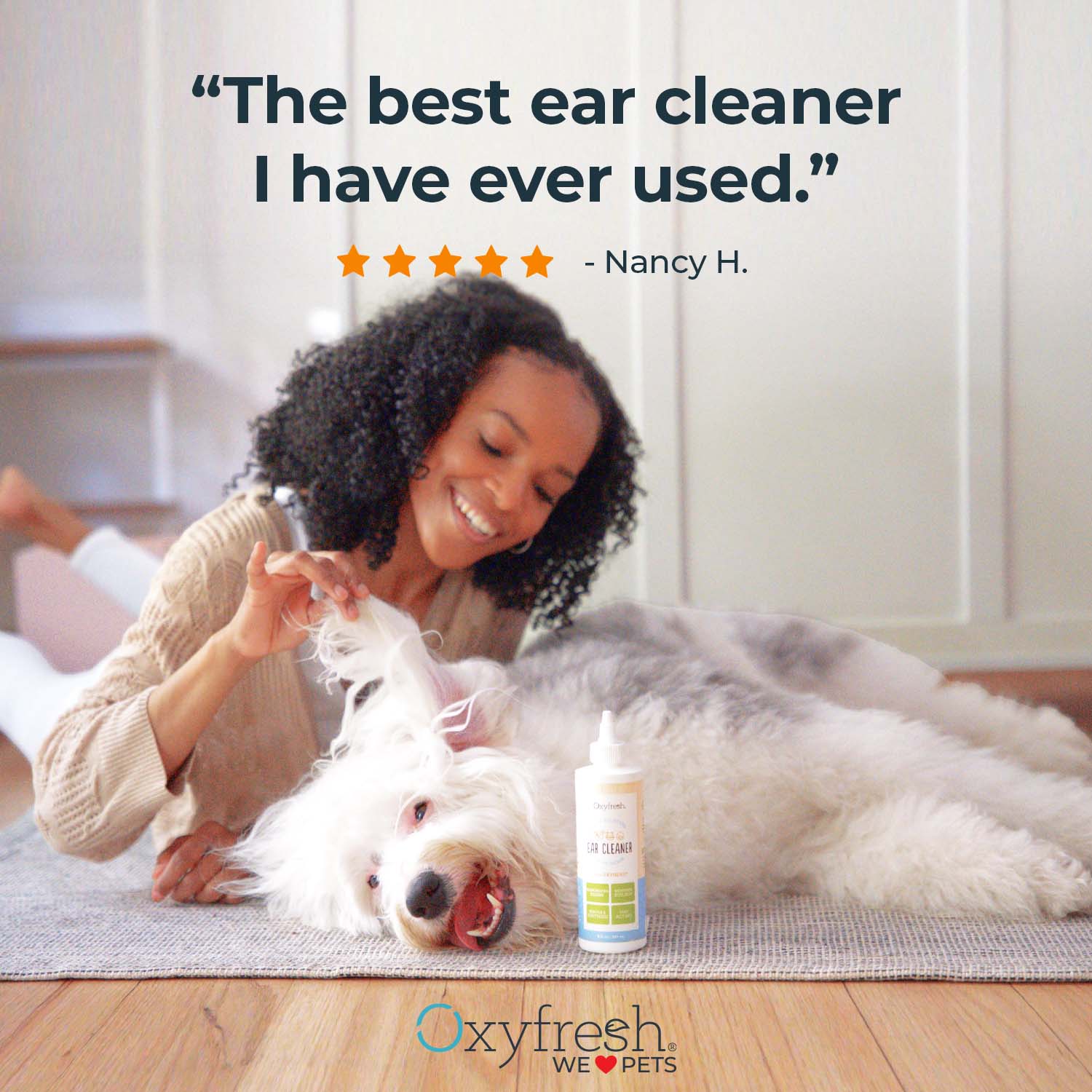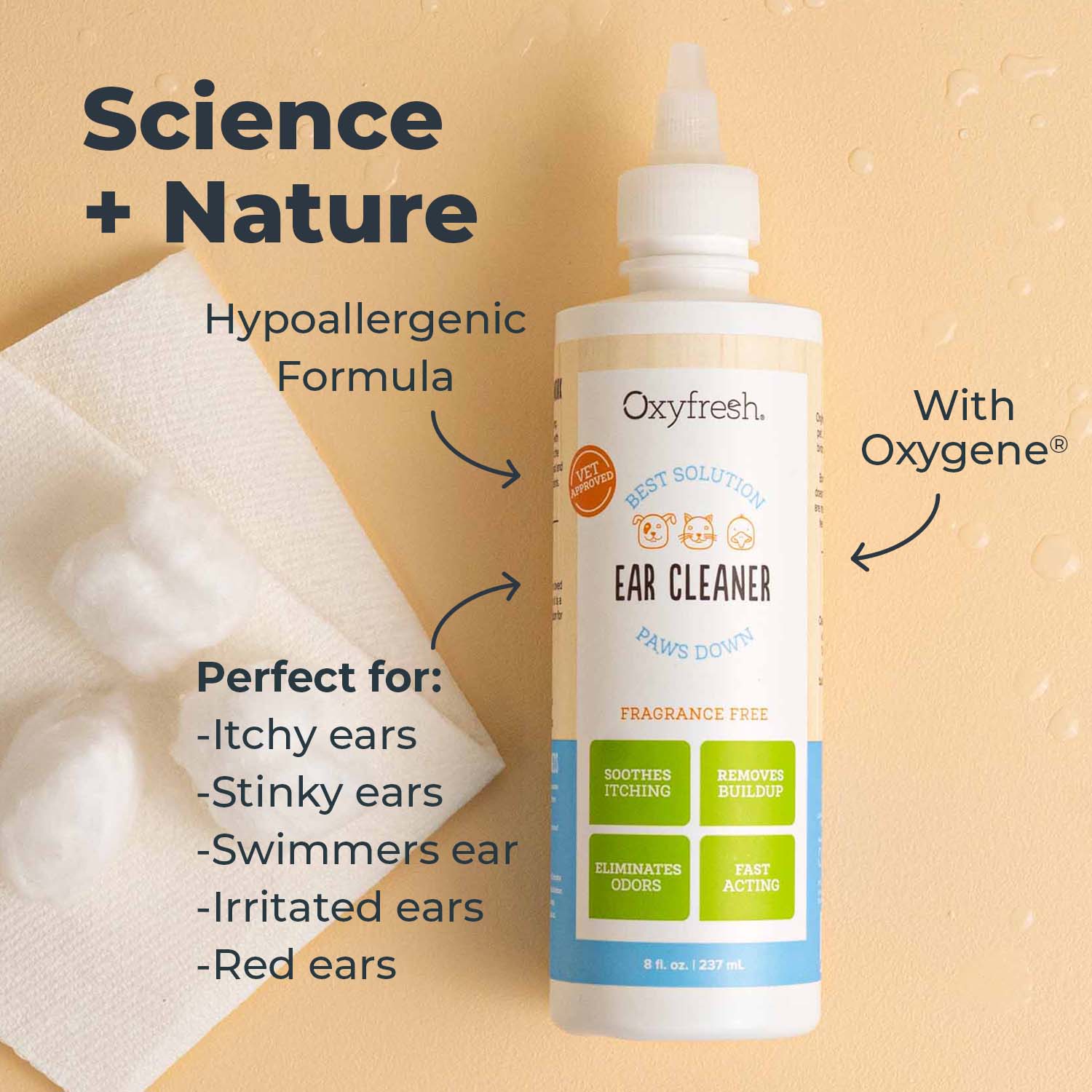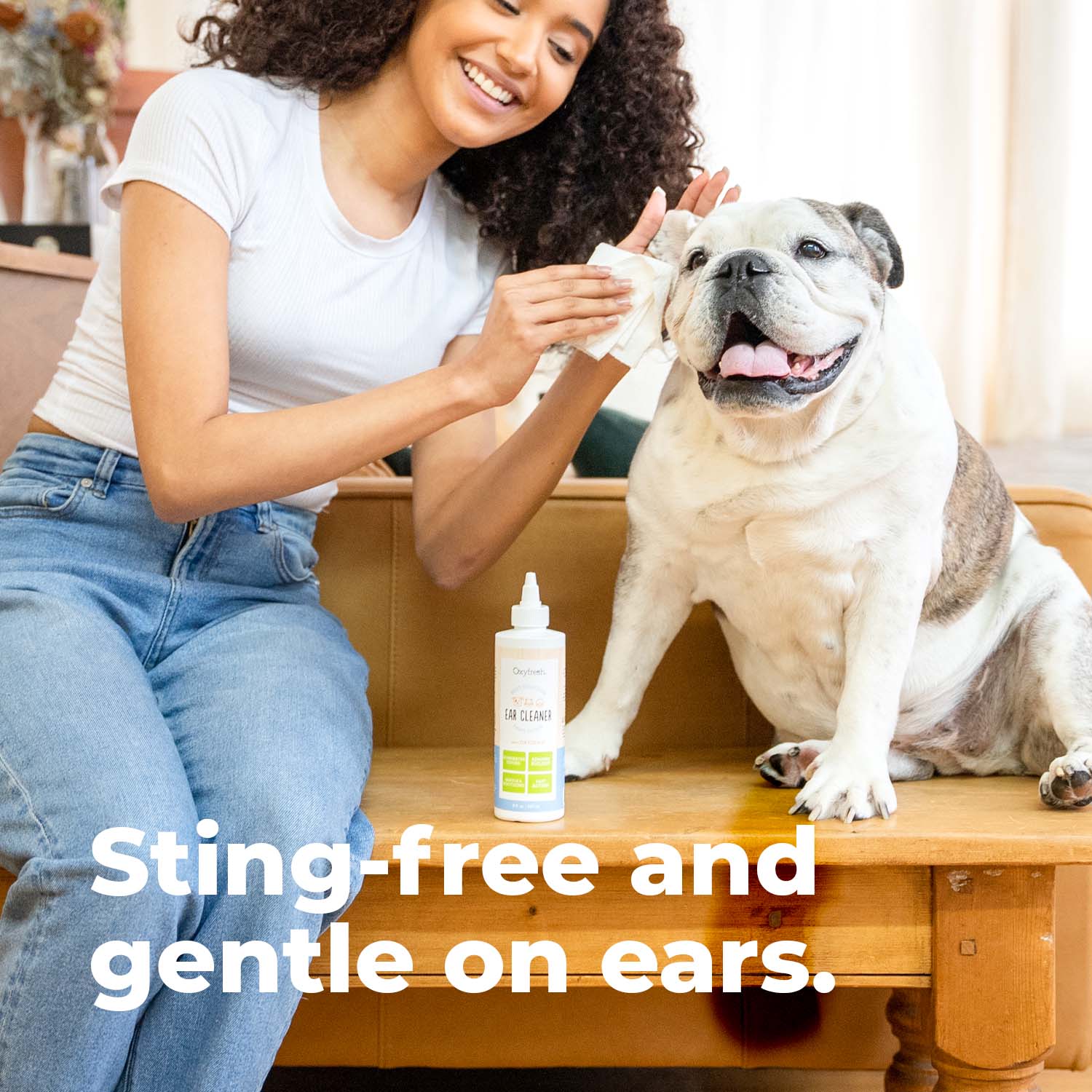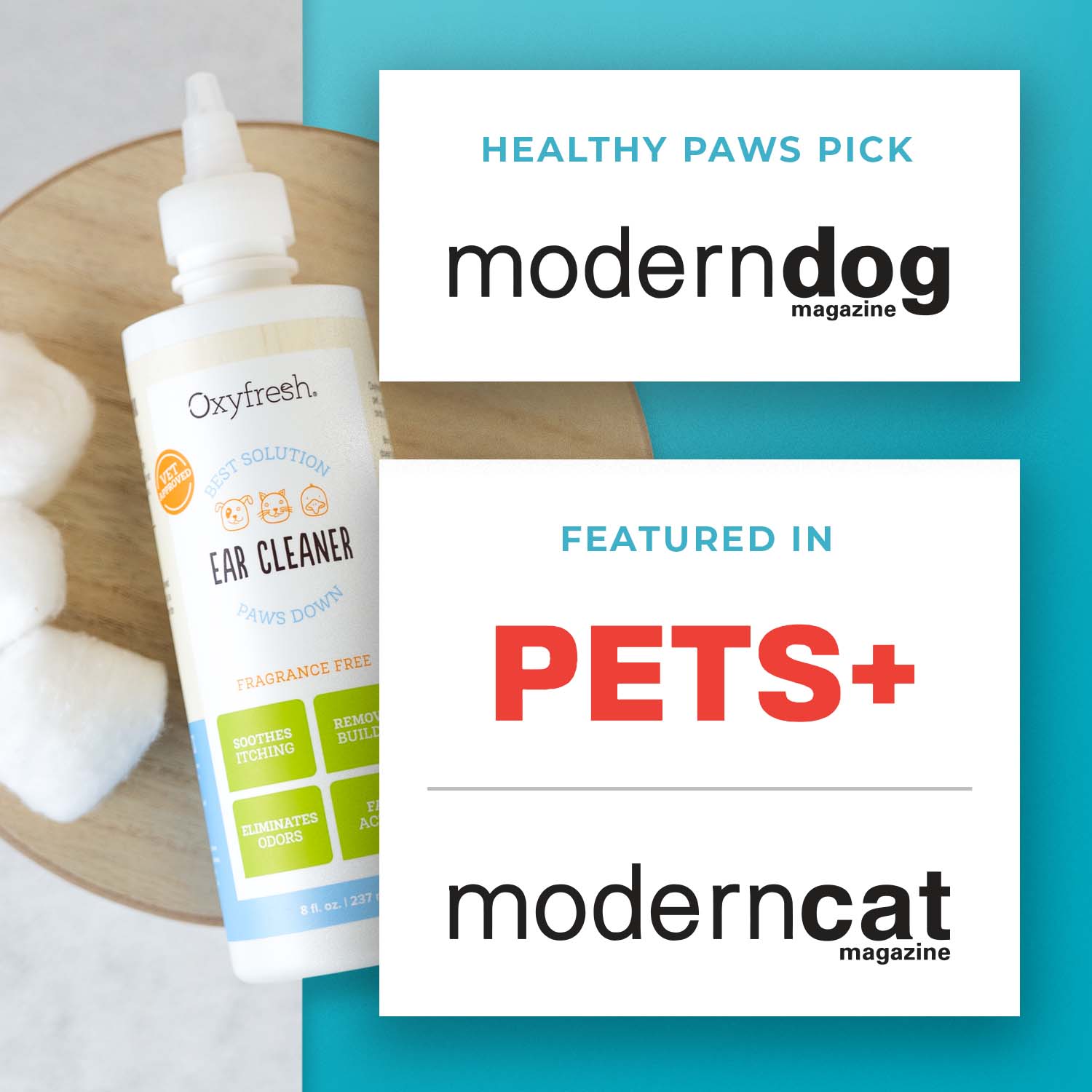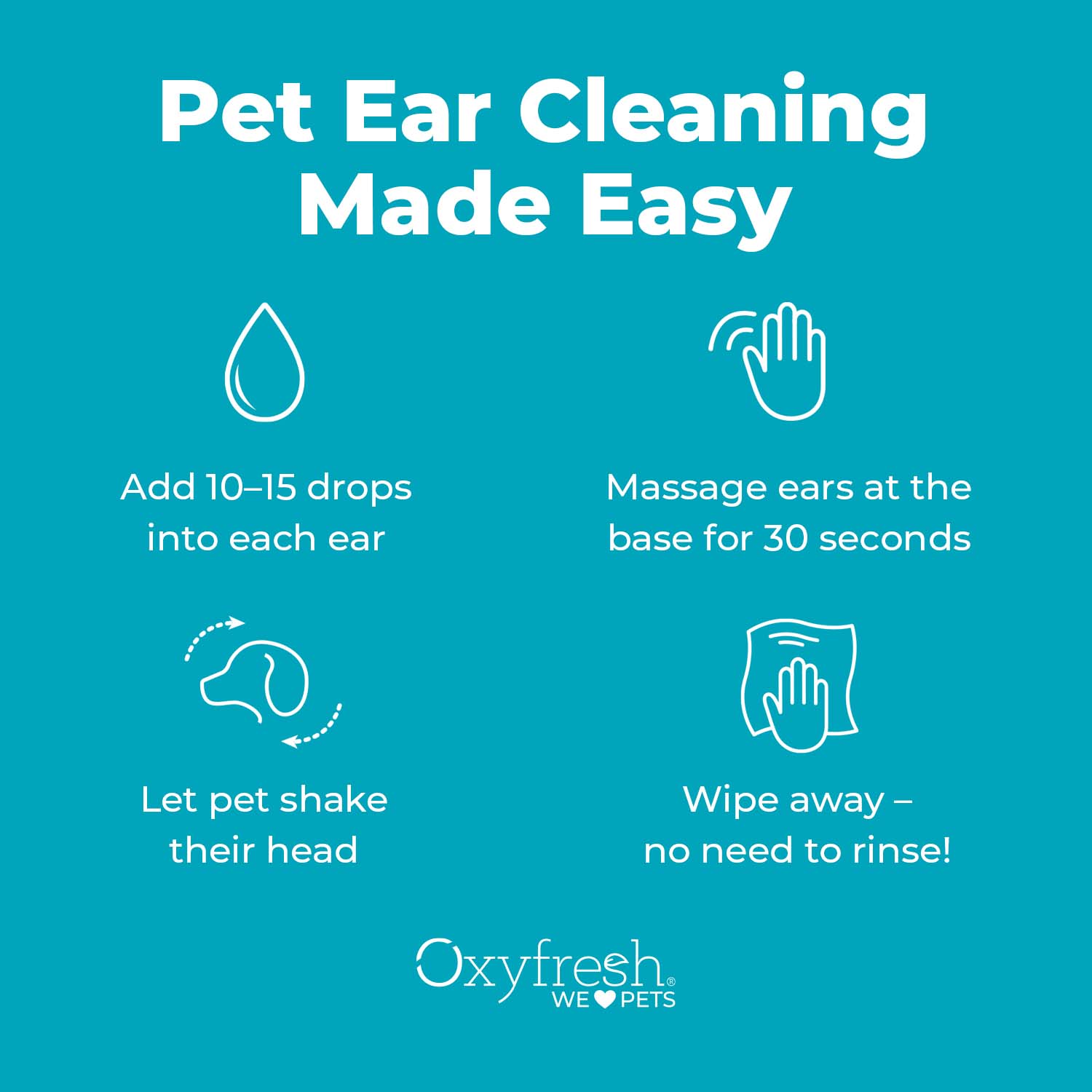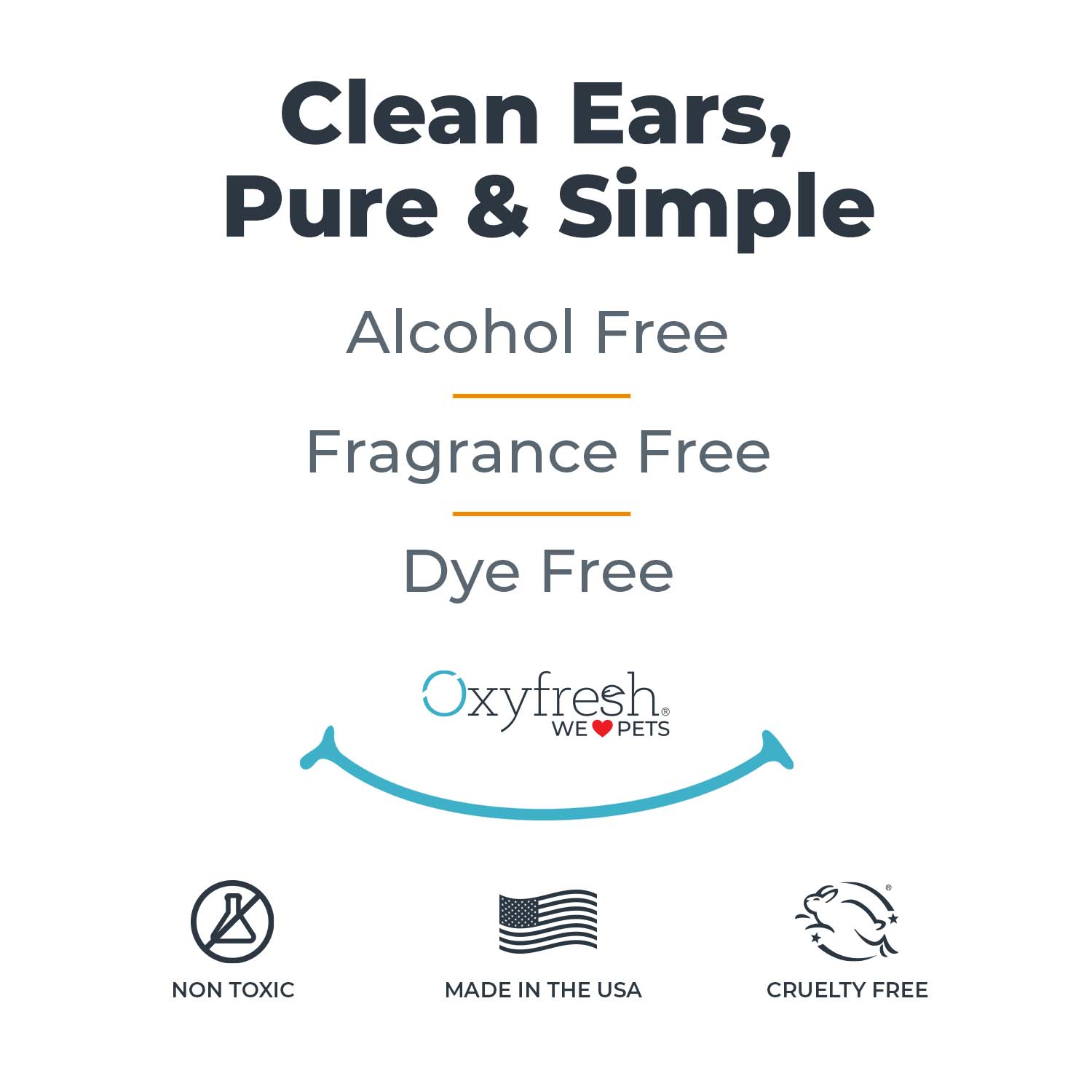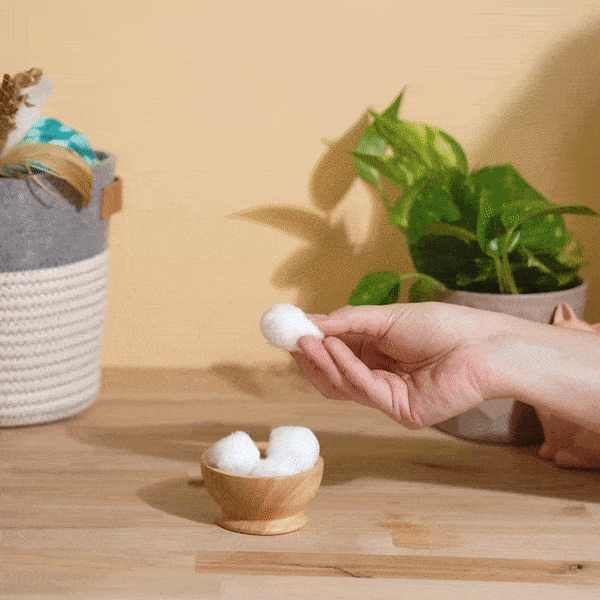 Paws down, the easiest way to freshen your cat's breath, fight plaque & tartar, and keep their gums in tip-top shape. Just add to water bowl and call it good!
Makin' life easy for pet lovers
The Smartest Ear Care

Soothes Itchy Ears
Stops cat and dog ear itching right in its tracks. Formulated to promote healing inside delicate ears while gently cleansing away irritants.

Eliminates Ear Odors
Our proprietary odor-eliminating ingredient Oxygene® freshens dog & cat ears, fast! No other ear cleaner has it!

Cleans & Gently Foams
Gentle plant-based surfactants power through ear wax, dirt & gunk like magic ... no oily residue left behind.

Fragrance Free
It's incredibly gentle with no burning alcohol, irritating parabens, bubbling peroxides, or weird antiseptic fragrances or oils.
What really makes us sparkle
The Oxyfresh difference.
If I could give it 10 stars I would
I have tried just about every product out there and never gotten great results. His ears are 100% clean and free of gunk after only 2 treatments. It's honestly unbelievable how good this stuff is.
- Daria
Really gets the gunk out and no weird fragrance
This works better than any other otic cleanser I've used to get the nasty gunk out of my little dog's ears. And I like that it doesn't have any unnatural fragrance, so does my dog.
- Pike on a Bike
My cat had bad ears her whole life
She has gone to three different vets and had a dozen different treatments. Nothing really worked. I tried this, it is working better than the prescription medications.
- Noir fan
Most effective ear cleaner ever!
It has no scent, and no alcohol, and it really does the job. I used it on my Persian cat and there's no more itchy ears or ear wax.
- Judy
safe. simple. trusted since 1984.
Love it or your money back
If you're not happy with how fresh your pet's ears are after using our product, we'll gladly issue you a full refund minus the cost of shipping.