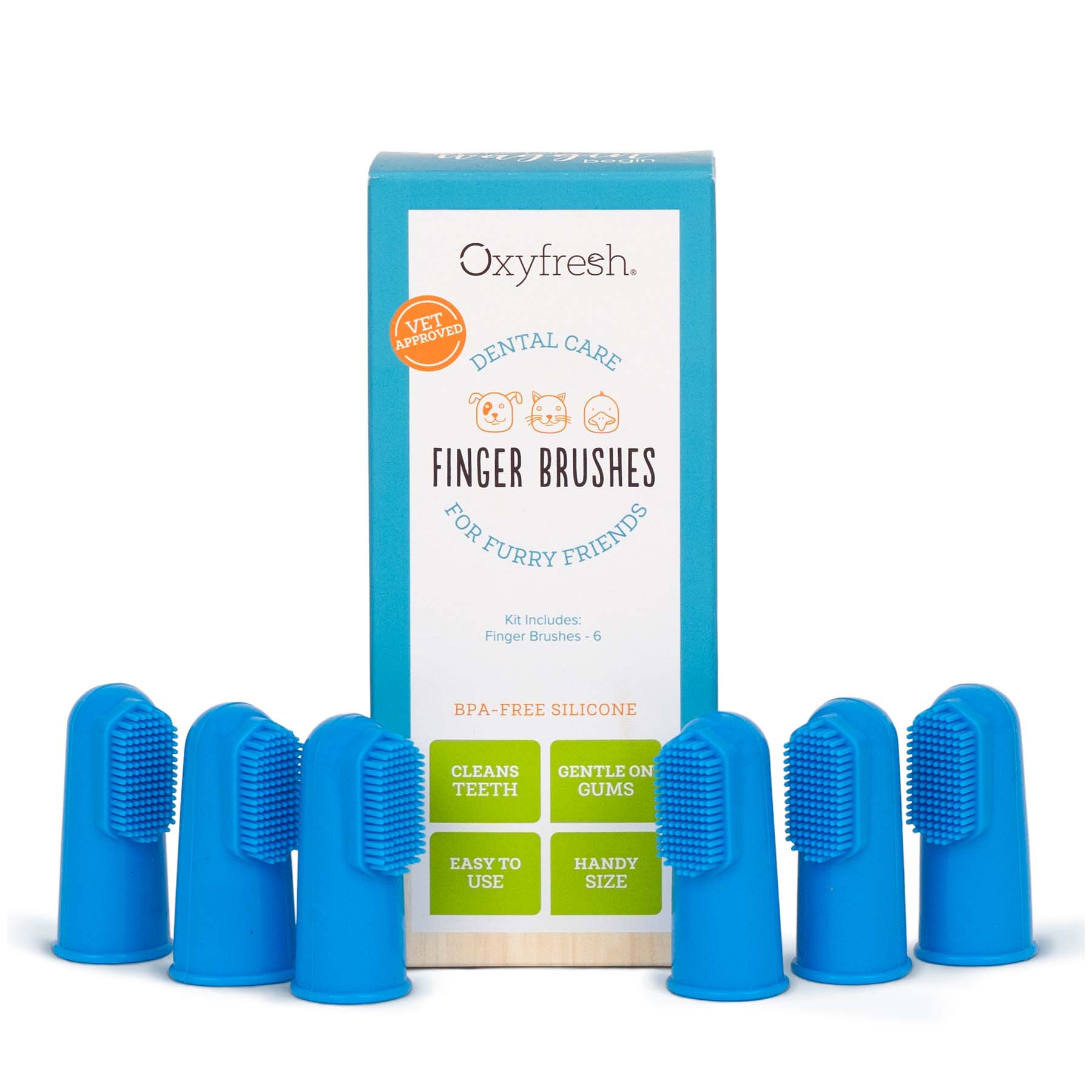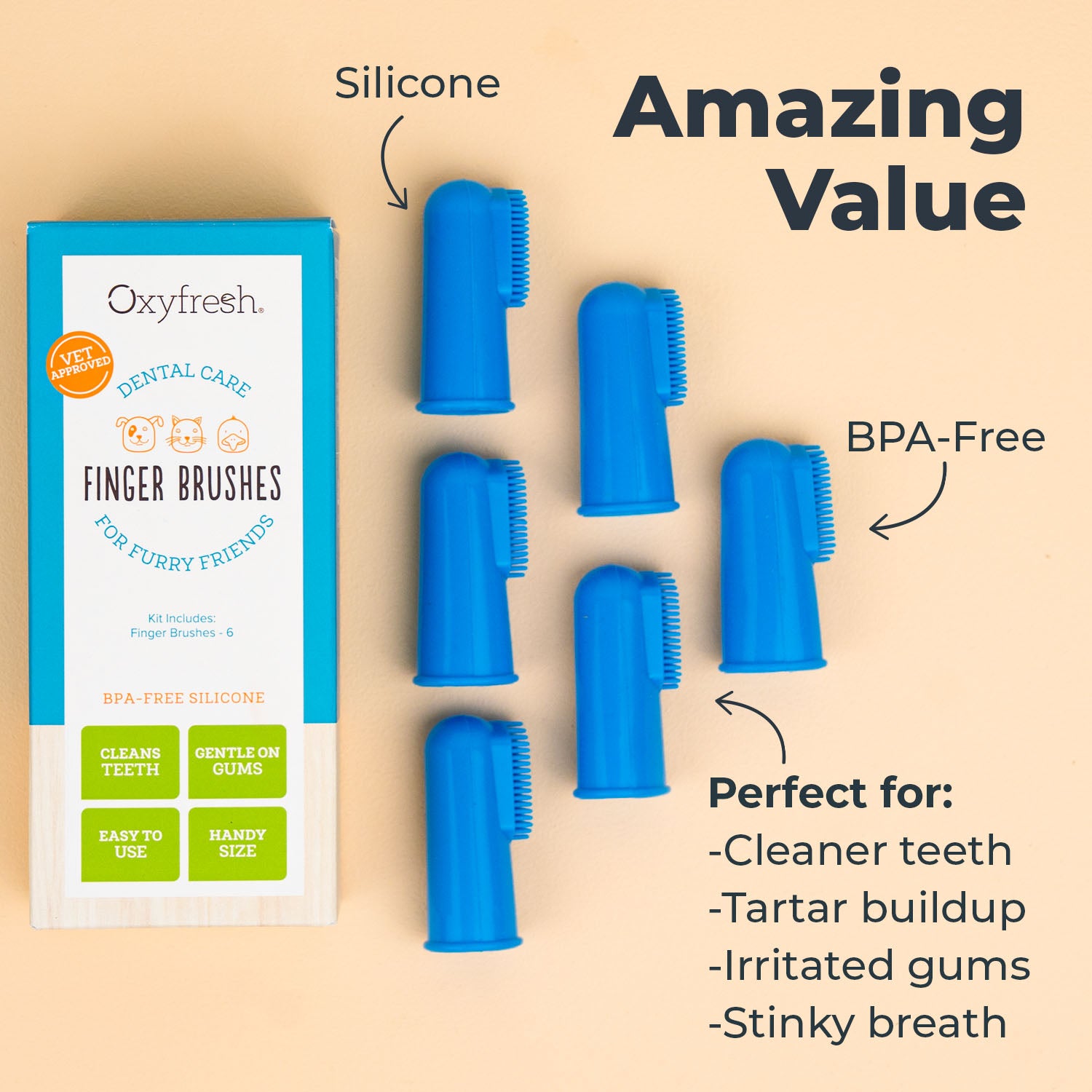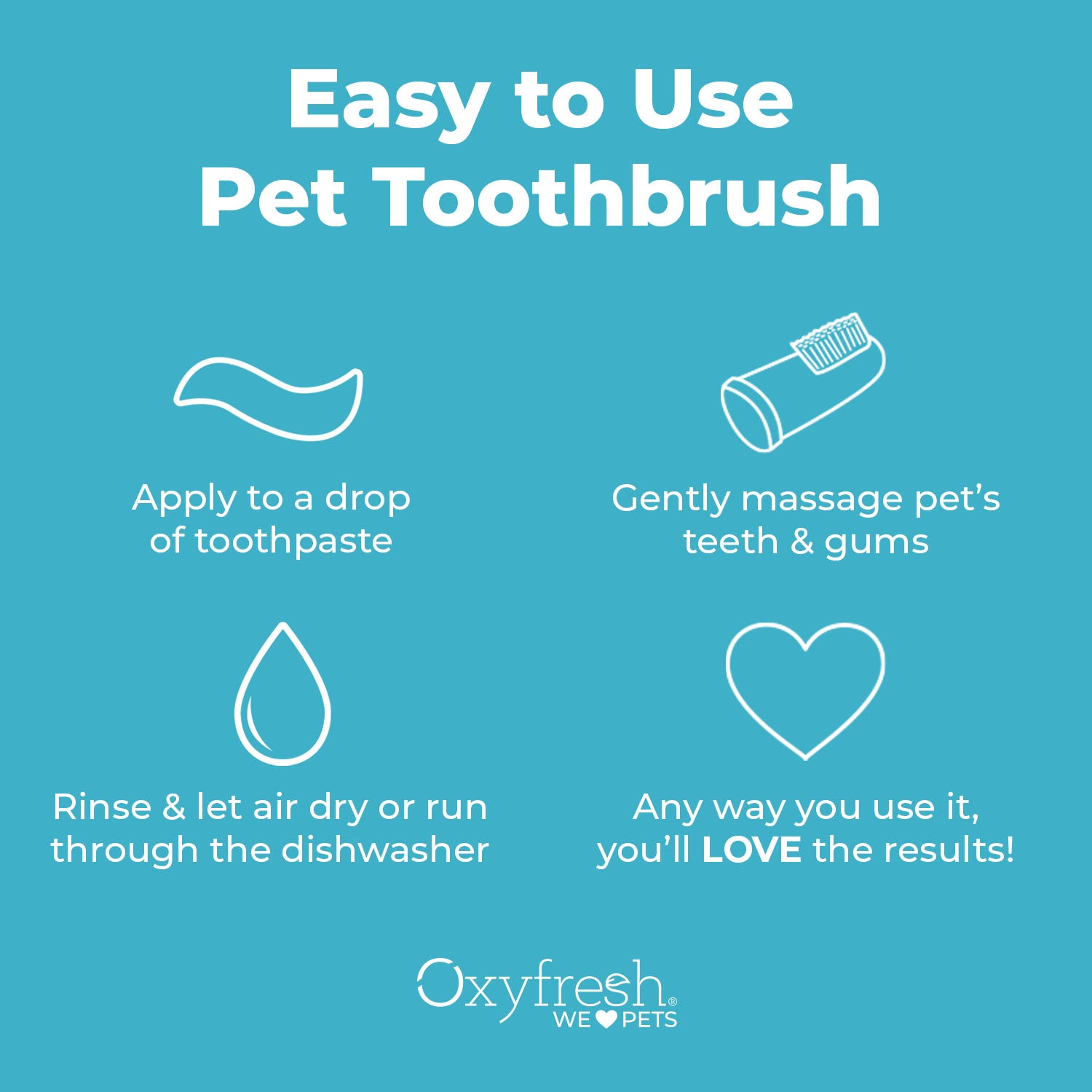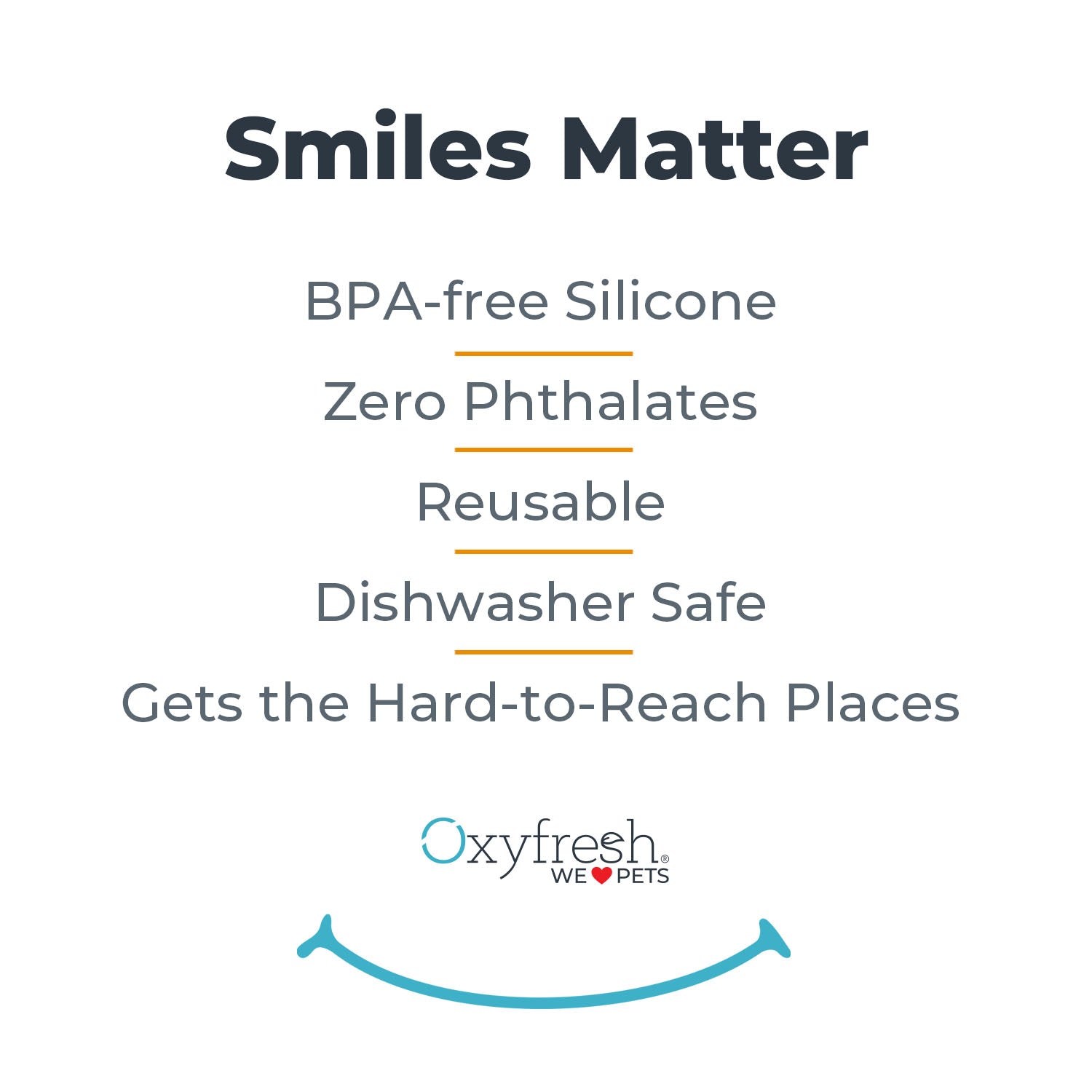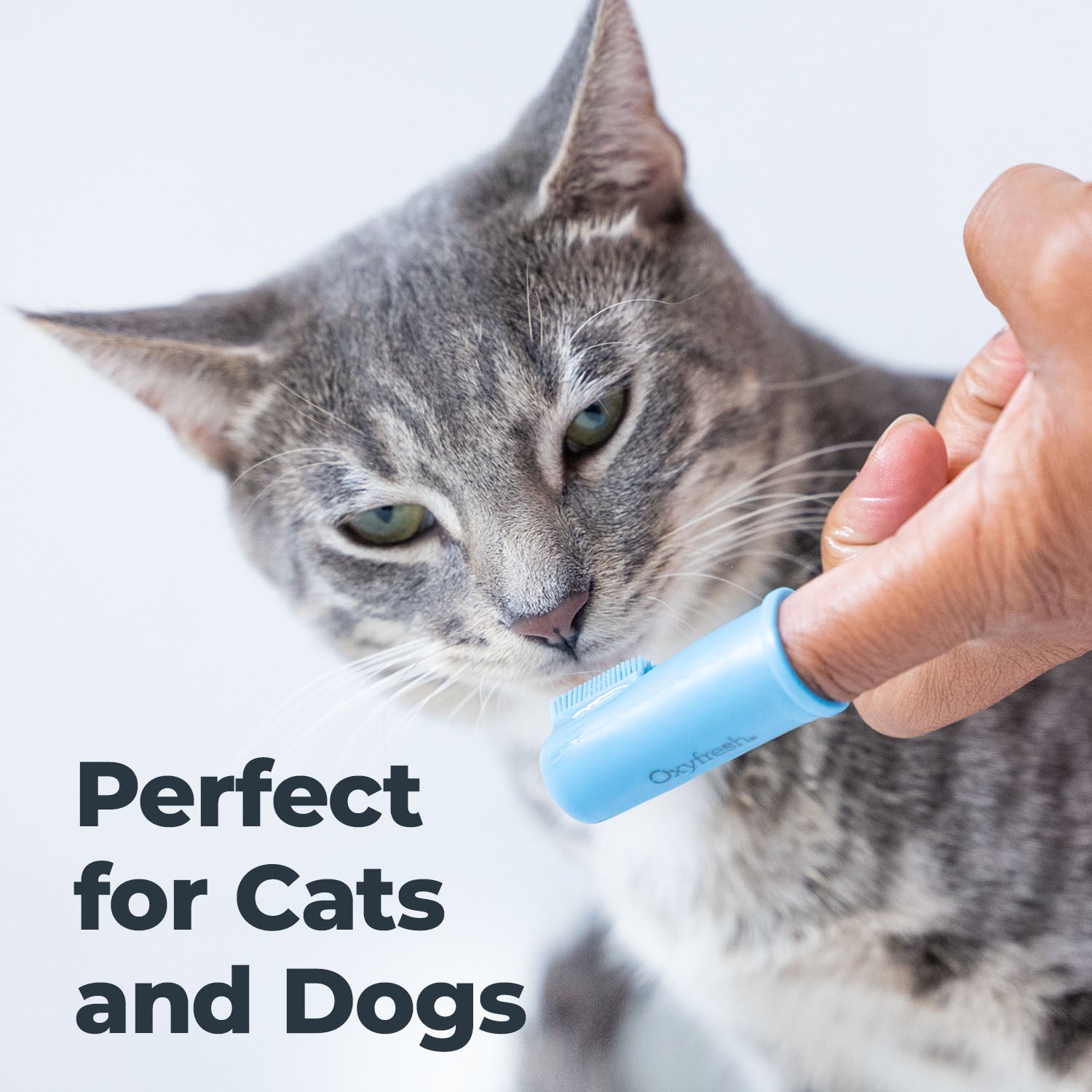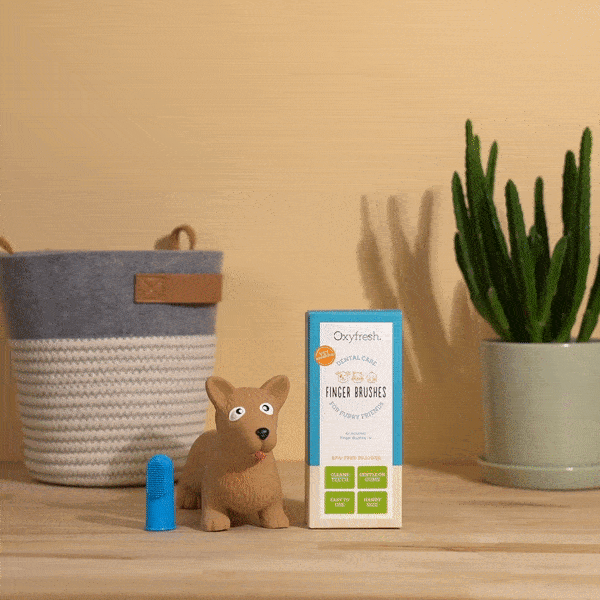 NEW Premium Pet Toothbrush Set | 6 Super Soft Finger Brushes
Brushing your furry friend's teeth just got better (and more affordable), thanks to this pawsome six-pack of reusable pet finger toothbrushes. Gentle on tender gums, yet tough on pet plaque!

EASY BRUSHING – No more wrestling with those bulky dog and cat toothbrushes. Our flexible, non-slip silicone pet toothbrushes fit like a glove – right over your finger – so brushing is so much easier!
GENTLE ON PET GUMS – Not too hard, not too soft. Our Goldilocks-approved dog and cat finger toothbrushes do a great job cleaning plaque off pets' teeth while pampurring their tender gums.
PERFECT PAIRING – Just like peanut butter loves his jelly, our pet finger toothbrushes are a perfect pairing with Oxyfresh Pet Dental Gel Toothpaste. Flavor-free so your pet won't try to chew the brush!  
BEST VALUE – If you love saving green, get your paws on this six-pack of cat and dog toothbrushes. They're reusable, dishwasher-safe, and made of 100% BPA-free silicone. Pets love 'em!
VET RECOMMENDED – Safe for all the pets in your pack, Oxyfresh pet dental products have been a favorite of veterinarians and pet parents for over 30 years ... because they WORK.
We bring pets a better kind of fresh with every brush.

These finger brushes are made of 100% BPA-Free Silicone.
Daily is best, of course!

Apply a pearl-sized drop of pet toothpaste to the bristles of the finger brush, then gently brush your pet's teeth and gums. For best results, brush at least 3x a week. (Be sure to give 'em a treat afterward – they love that.)