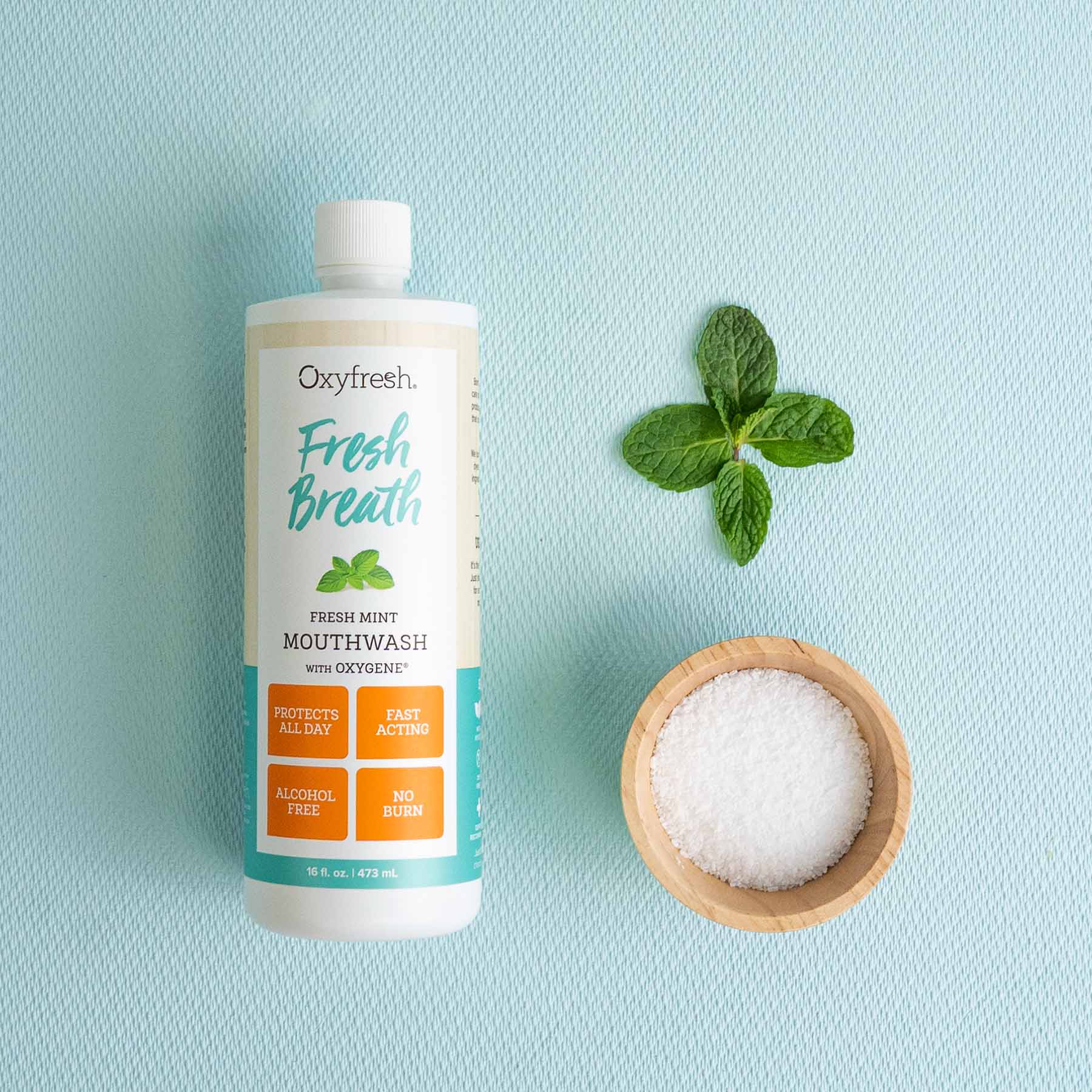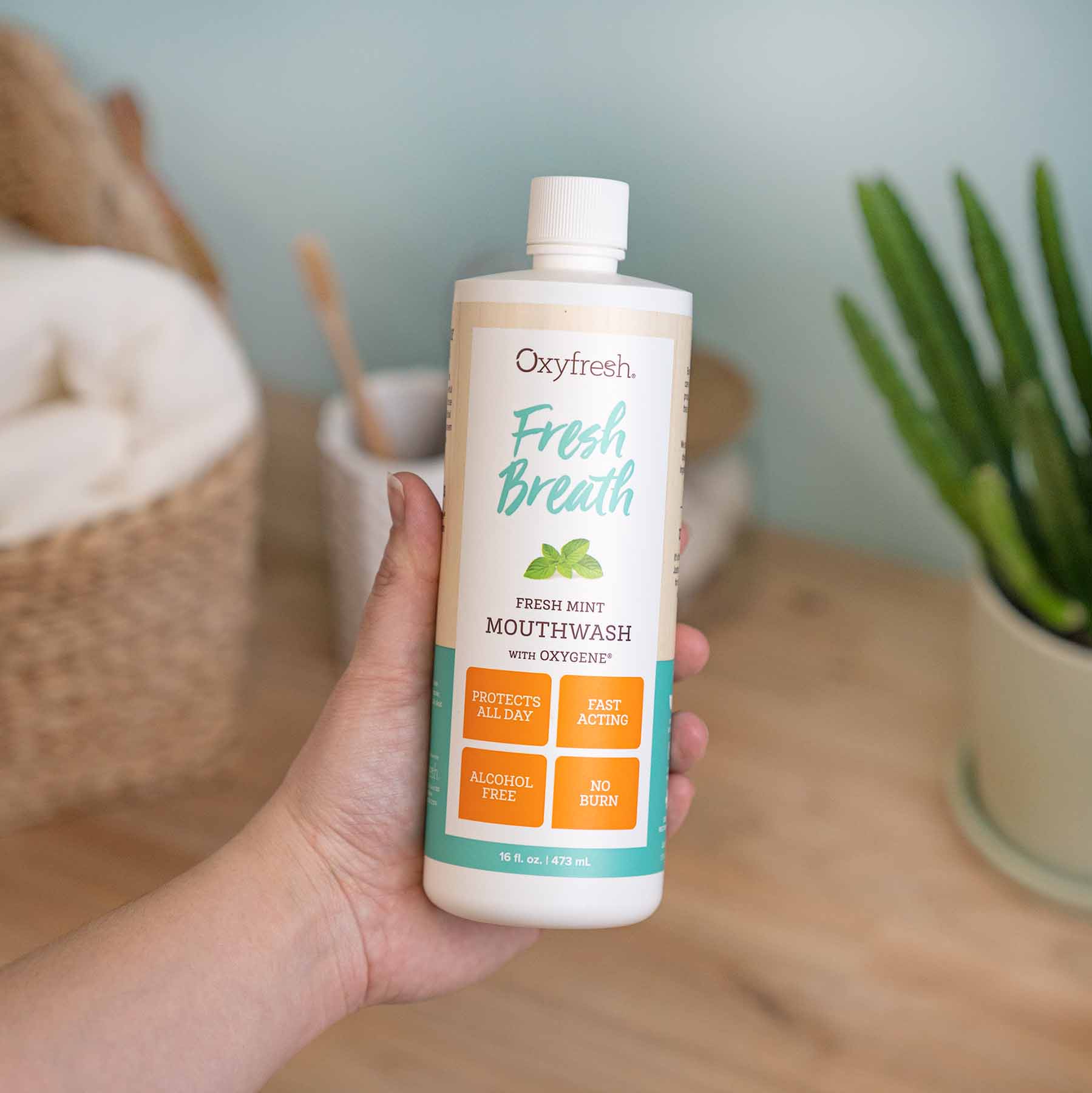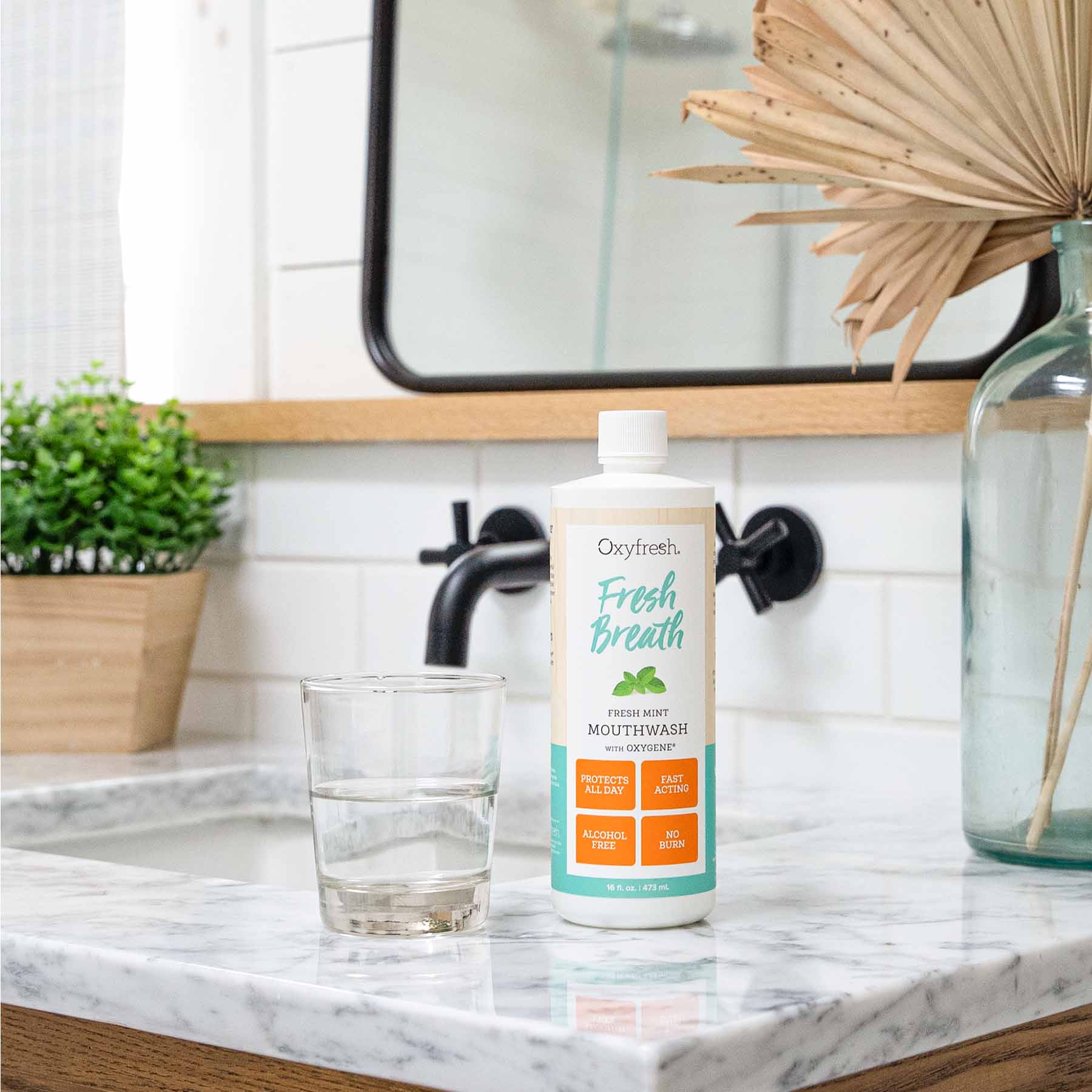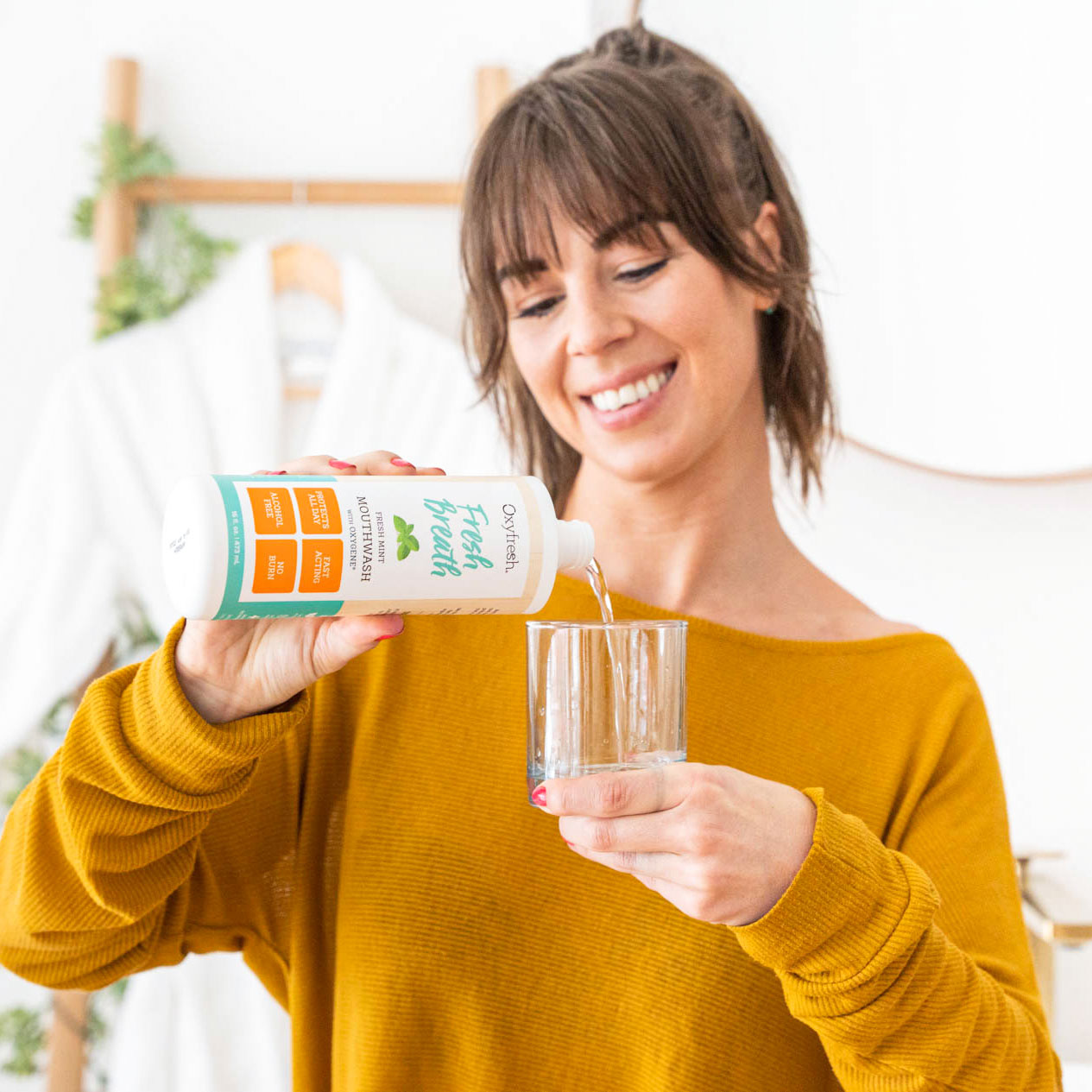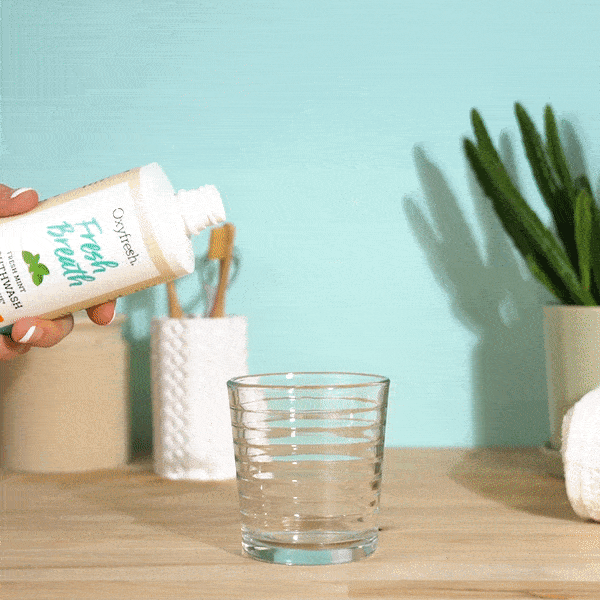 Fresh Breath Fresh Mint Mouthwash | Mild Formula | Fluoride Free
Fresh and just a hint of mint, this light and airy 16oz. mouthwash is the perfect solution for anyone needing a quick pick-me-up in the breath department.

FRESH BREATH – Our exclusive bad-breath fighter Oxygene® will instantly freshen your breath ... and keep it that way all day! #Science.
ALCOHOL FREE – Pamper your gums and enjoy the freshest breath ever ... without the sting or burn of alcohol. Pairs well with copious amounts of coffee.
INFUSED WITH ESSENTIAL OIL – You won't get the "explosion feeling" from this mouthwash, just a tiny amount of natural farm-grown mint. Goldilocks approved.
NATURALLY SWEETENED – Taking our cue from nature, we chose Xylitol to add just the right amount of sweetness. It also helps to prevent plaque from sticking to enamel! Now that's sweet!
IT WORKS – If you've tried everything else, you might as well try something that works! Trusted worldwide to gently clean teeth and just like all of Oxyfresh products, it is made in the U.S.A. with only the highest quality ingredients.

We took the best of science and nature to bring you a better kind of fresh with every single swish!

Ingredients: Water (Aqua), Xylitol, Potassium Sorbate, Sodium Benzoate, Potassium Phosphate, Flavor*, Sodium Hydroxide, Stabilized Chlorine Dioxide (Oxygene®), Citric Acid.
*Contains Peppermint Essential Oil Gluten Free.
Oxygene® (Stabilized Chlorine Dioxide): It's our special ingredient that makes us different. Safe, non-toxic oxidizer neutralizes plaque- and bad breath-causing bacteria, leaving smiles fresh and clean.
Essential Oil: Refreshing peppermint essential oil helps hydrate, soothe irritation, and deliver a clean feeling with no aftertaste.
Xylitol: X marks the spot! This natural sweetener is clinically shown to help stop the formation of plaque.
Every day, of course!
Our Fresh Breath Mouthwash is so good, you might sneak swishes in all day long! When you're done brushing, pour a couple capfuls into your favorite mouthwash cup and swish away! It only takes a minute to do its job, but you'll enjoy every second of it.

Bet you've never seen this disclaimer before!
This mouthwash isn't for pets. Xylitol is awesome for people, but not for our furry friends. They're also not a fan of peppermint, so if you're looking to freshen your pet's breath, try our tasteless and odorless pet mouthwash instead.
Great Product
I've been using the product for several years and I continue to be very happy with the mouthwash.
I am pleasantly surprised
I very much enjoy the calmer flavor Oxyfresh has, it doesn't assault my mouth with sting and burn of chemical mint. It's like I'm swishing with a cool mint tea. I enjoy that I don't get dry mouth after, and my morning breath is not as ick in the morning.
Fresh Breath Fresh Mint Mouthwash | Mild Formula | Fluoride Free
Not for me
I really wanted this product to work for me, but it changes the way things taste to me. I originally ordered the mouthwash with Zinc and it left an after taste and changed how things tasted. I reached out to the company and was informed it was possibly the zinc and to try one of the zinc free products. The zinc free isn't as bad, but things definitely taste different...
Have been using Oxyfresh mouth rinse & toothpaste for over 20years
Oxyfresh Breath
I've used this mouthwash for years. Obviously I'm a faithful customer and would not consider switching to another brand. Love the taste, benefits, and healthy teeth and gums.
Dentist Recommended
I love Oxyfresh! My dentist recommended it years ago and I have been very pleased with it ever since. Thank you for a wonderful product and one that is very easy to get and quickly delivered.
Great Deal
Was surprised to find the great price and couldn't pass it up.
Best tase
PRODUCT 100% GREAT. USED FOR YEARS WITH THE TOOTHPASTE.