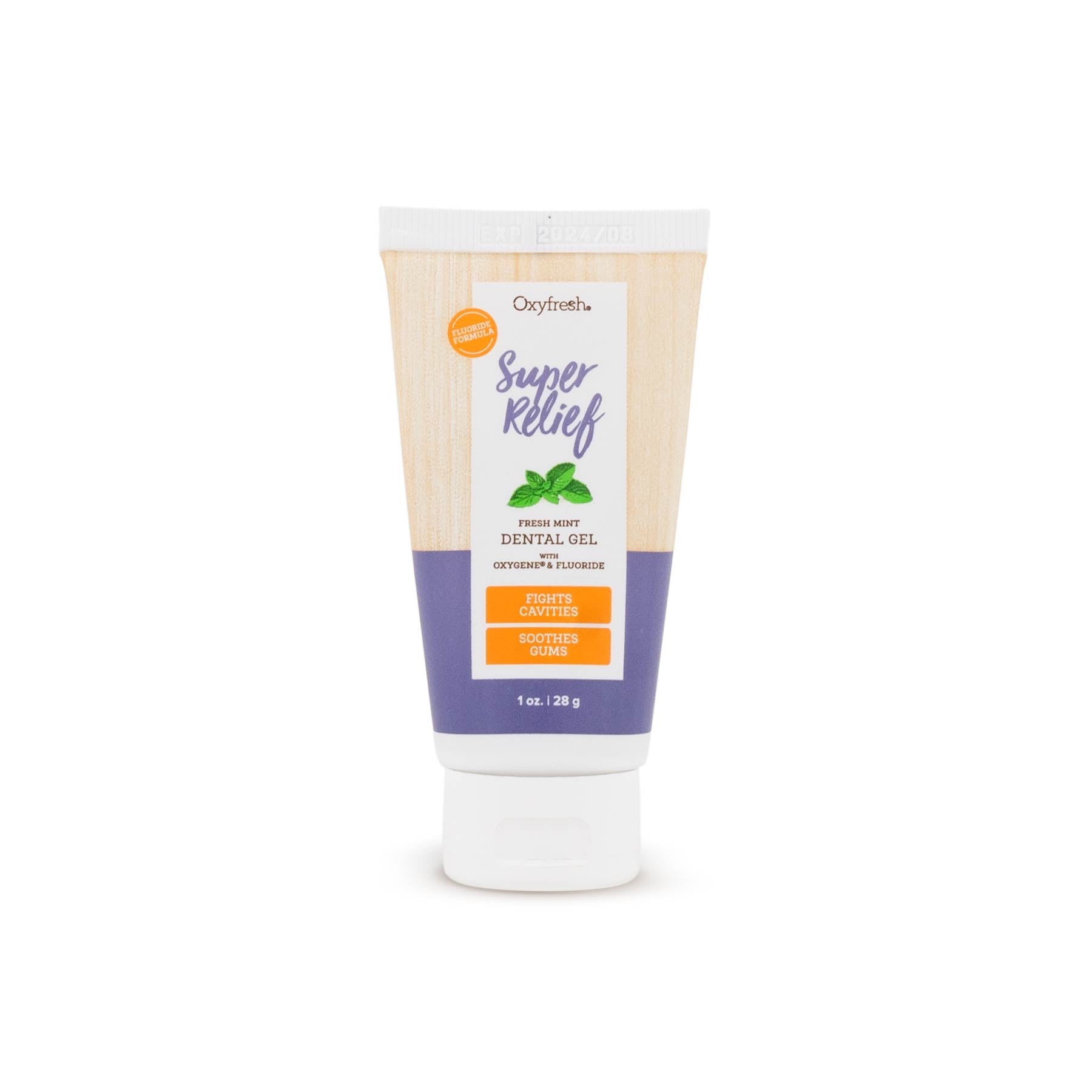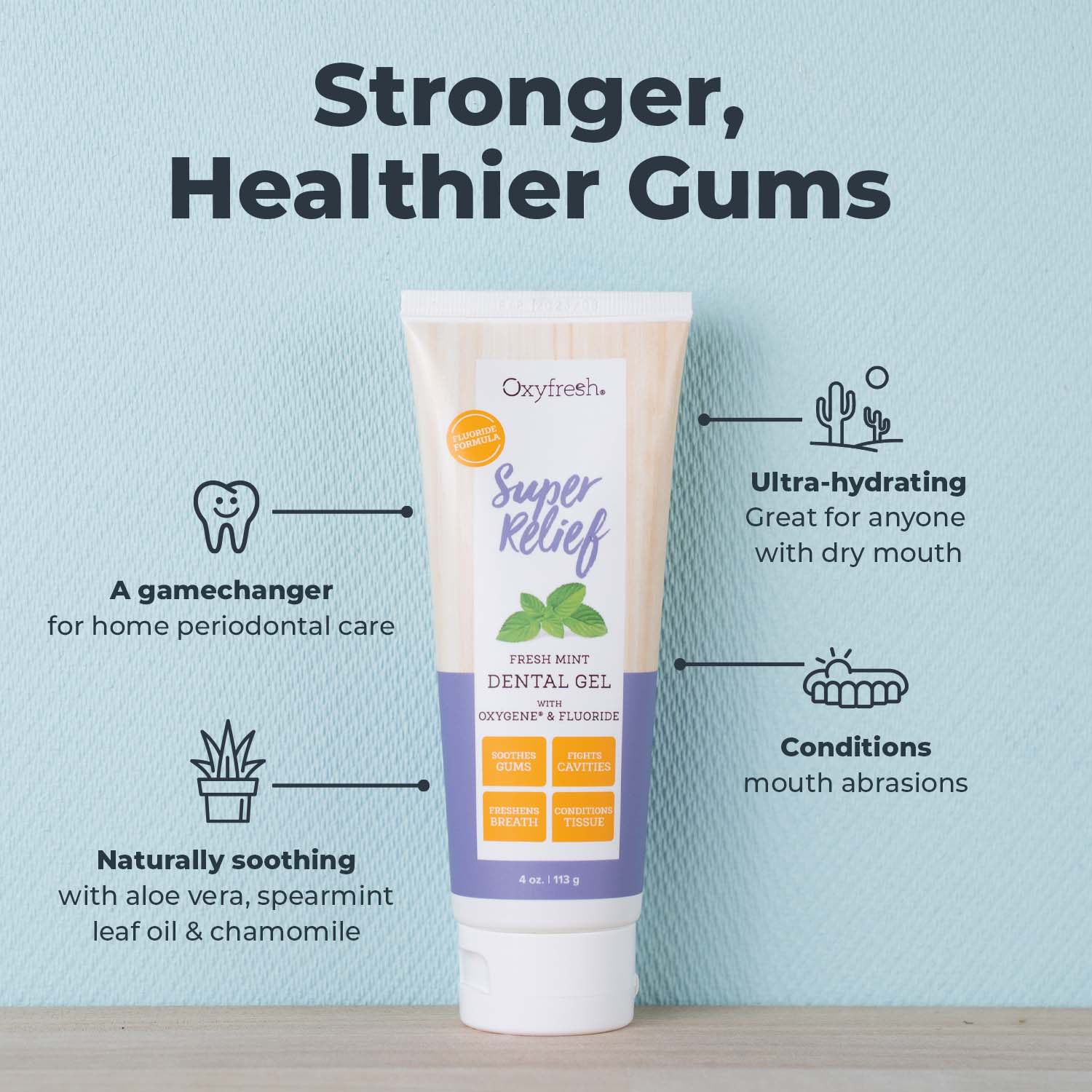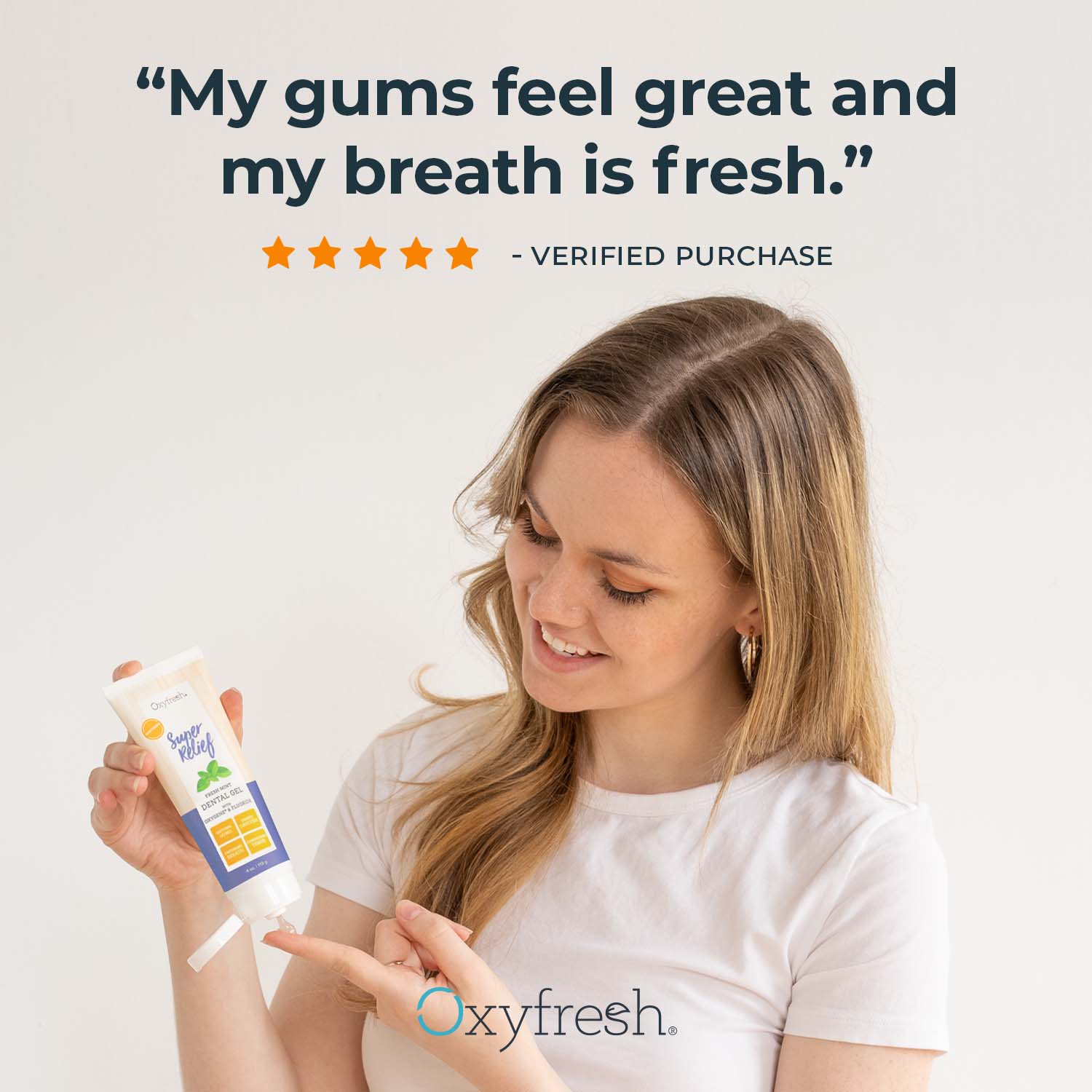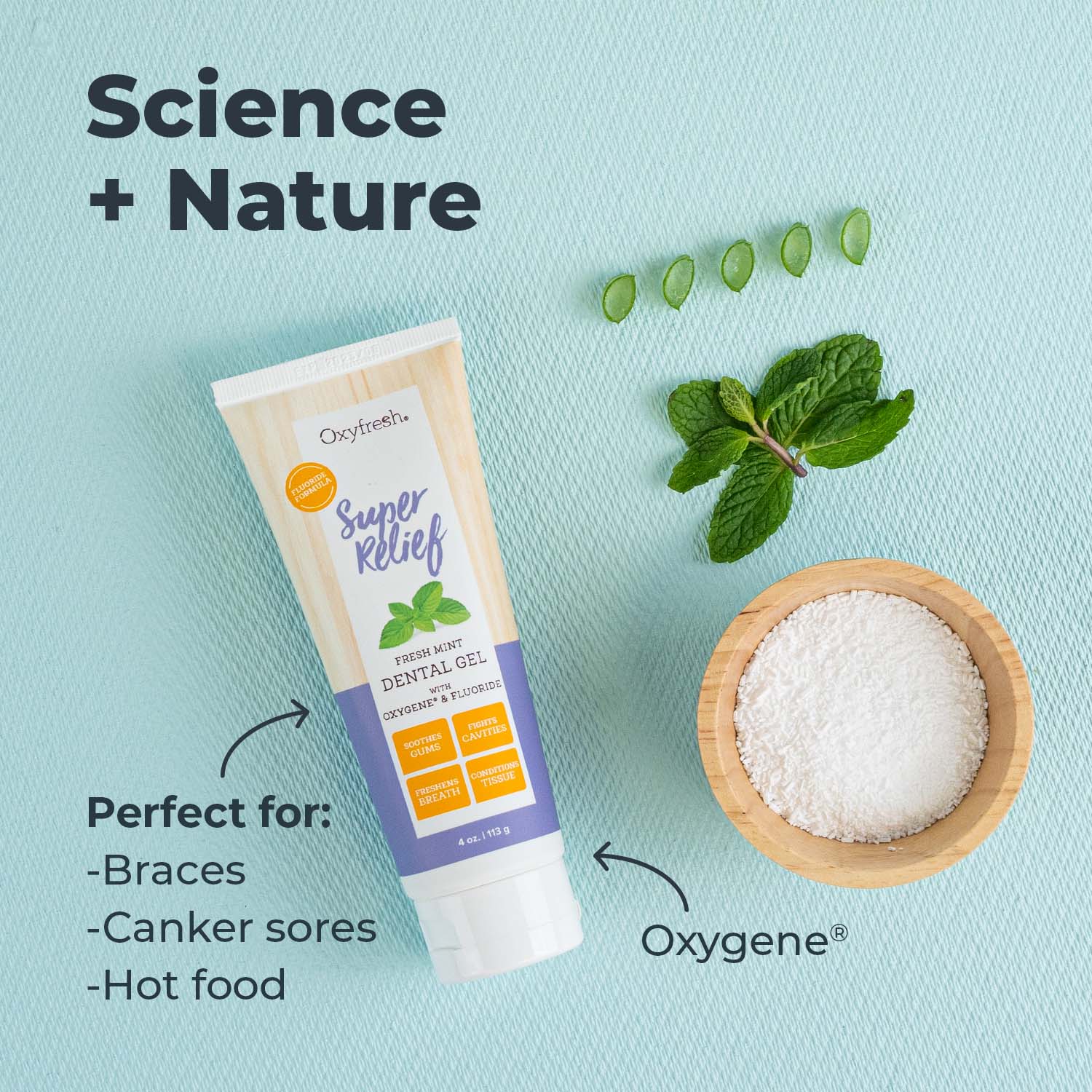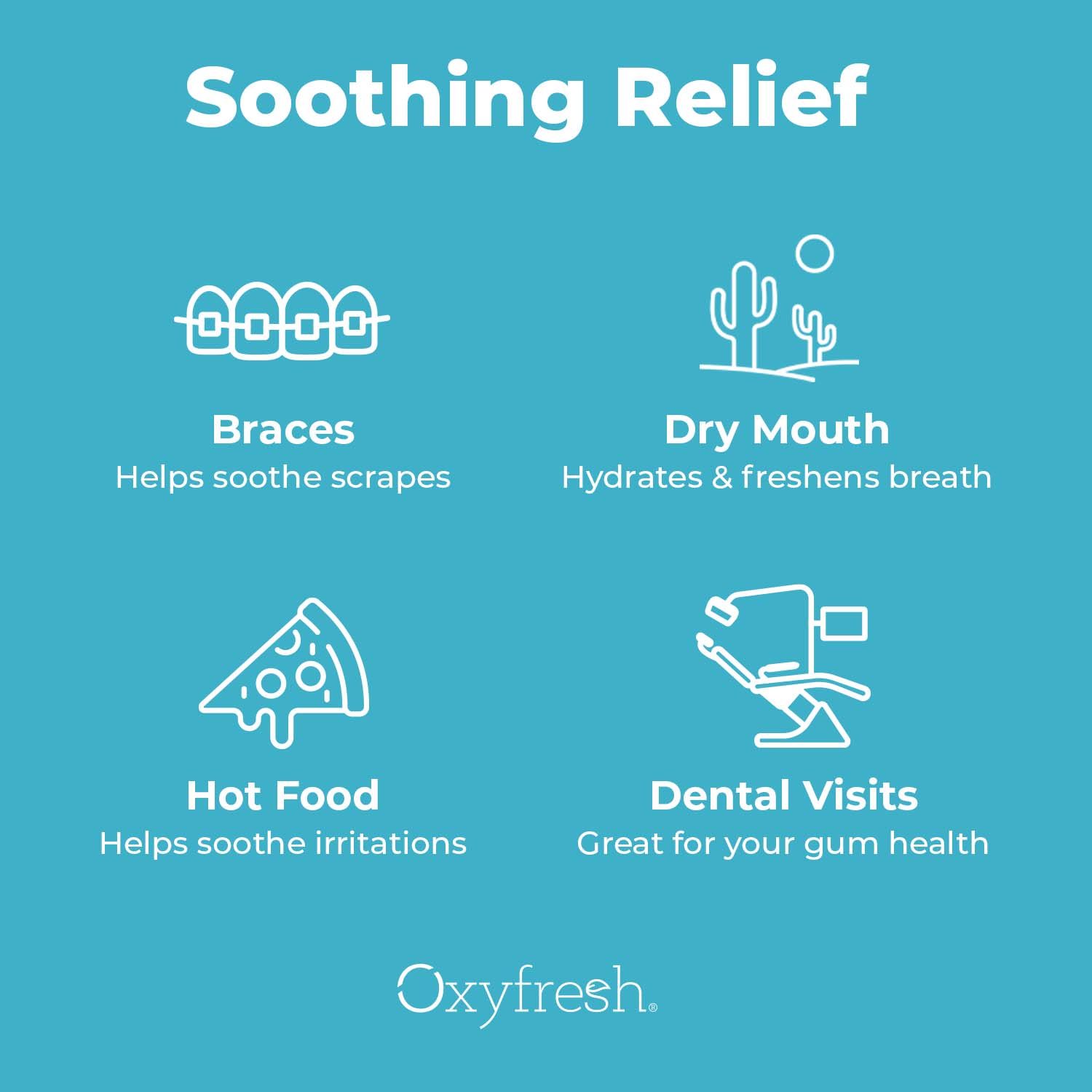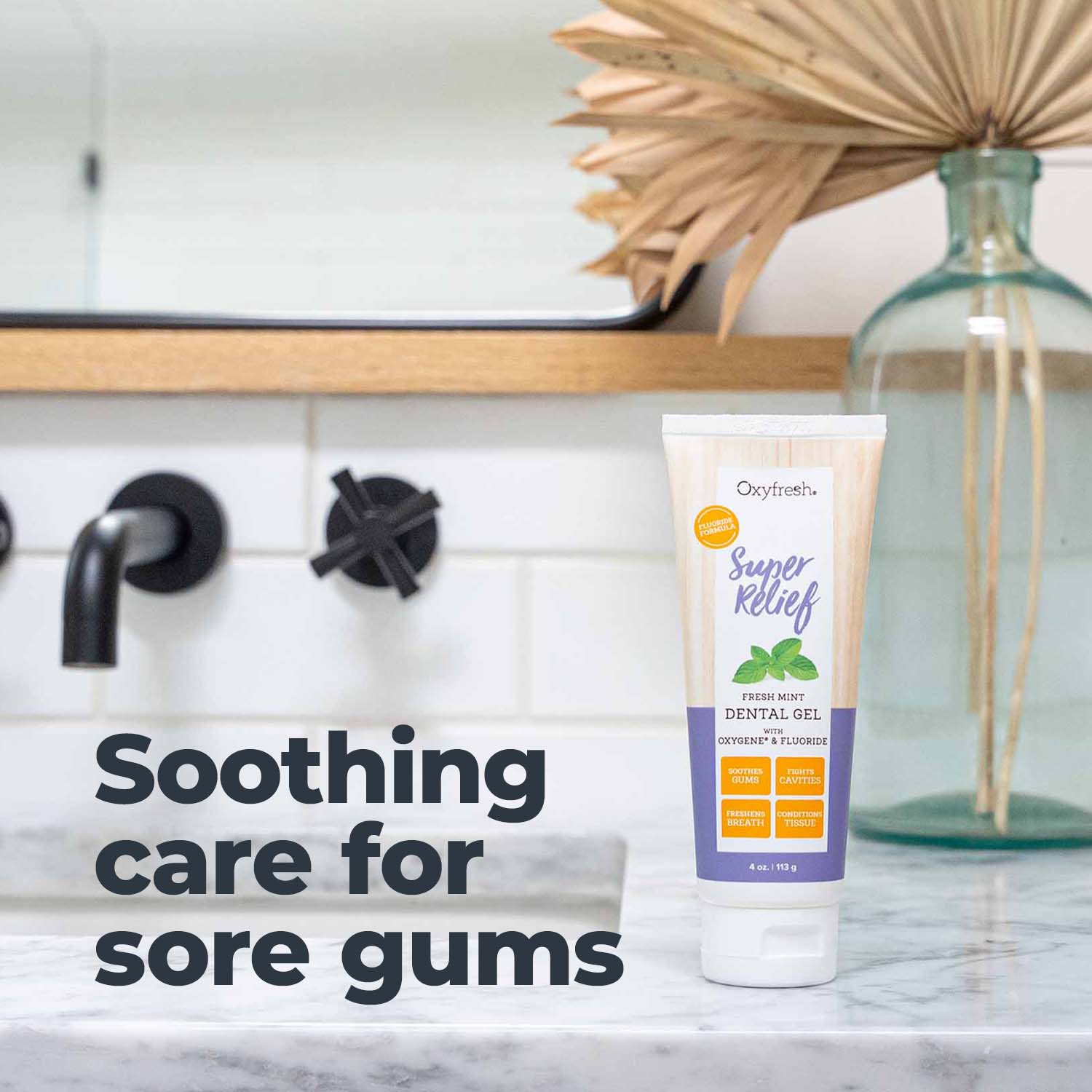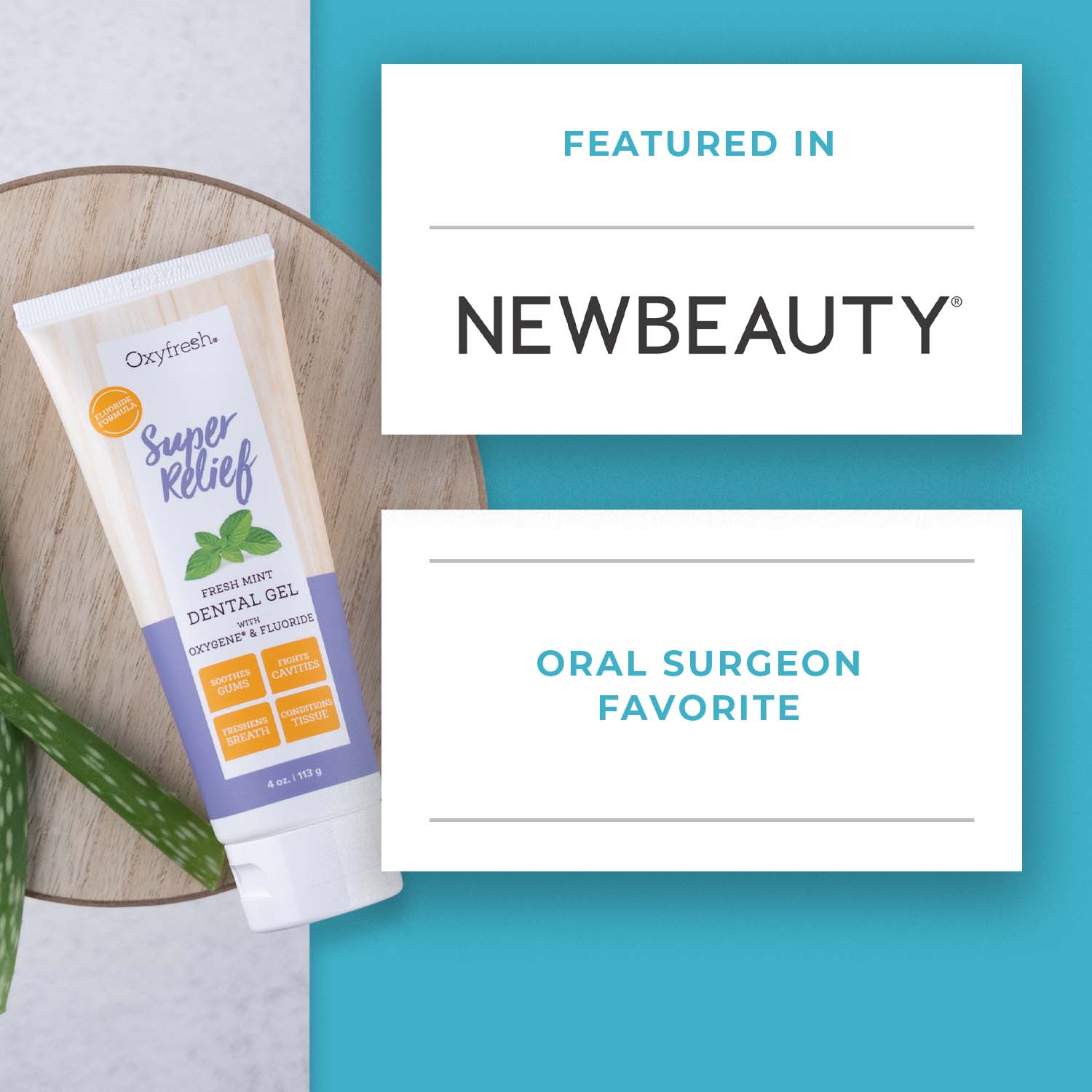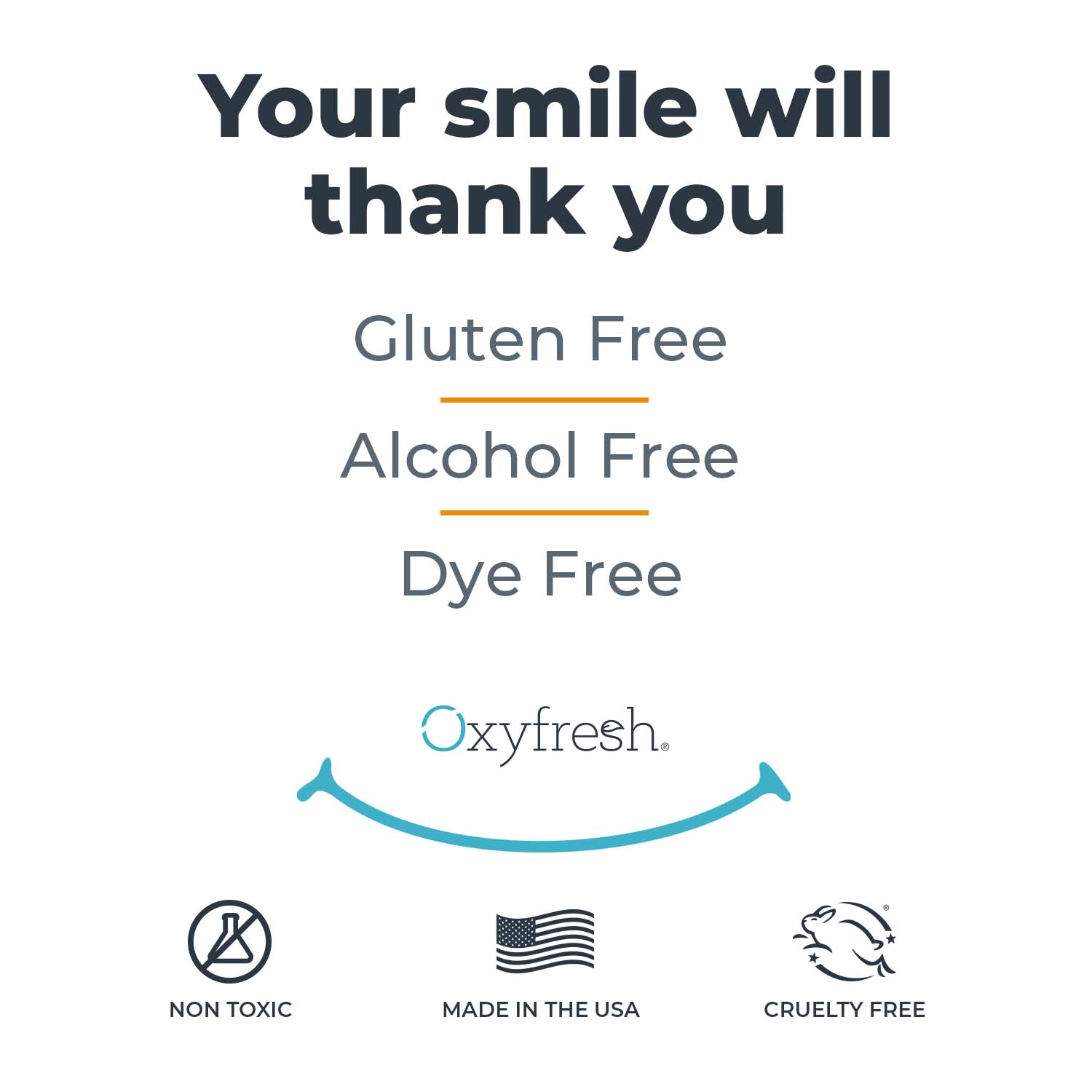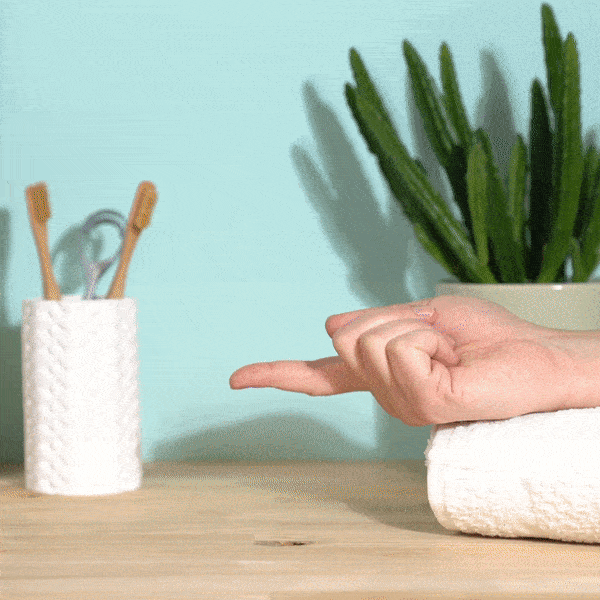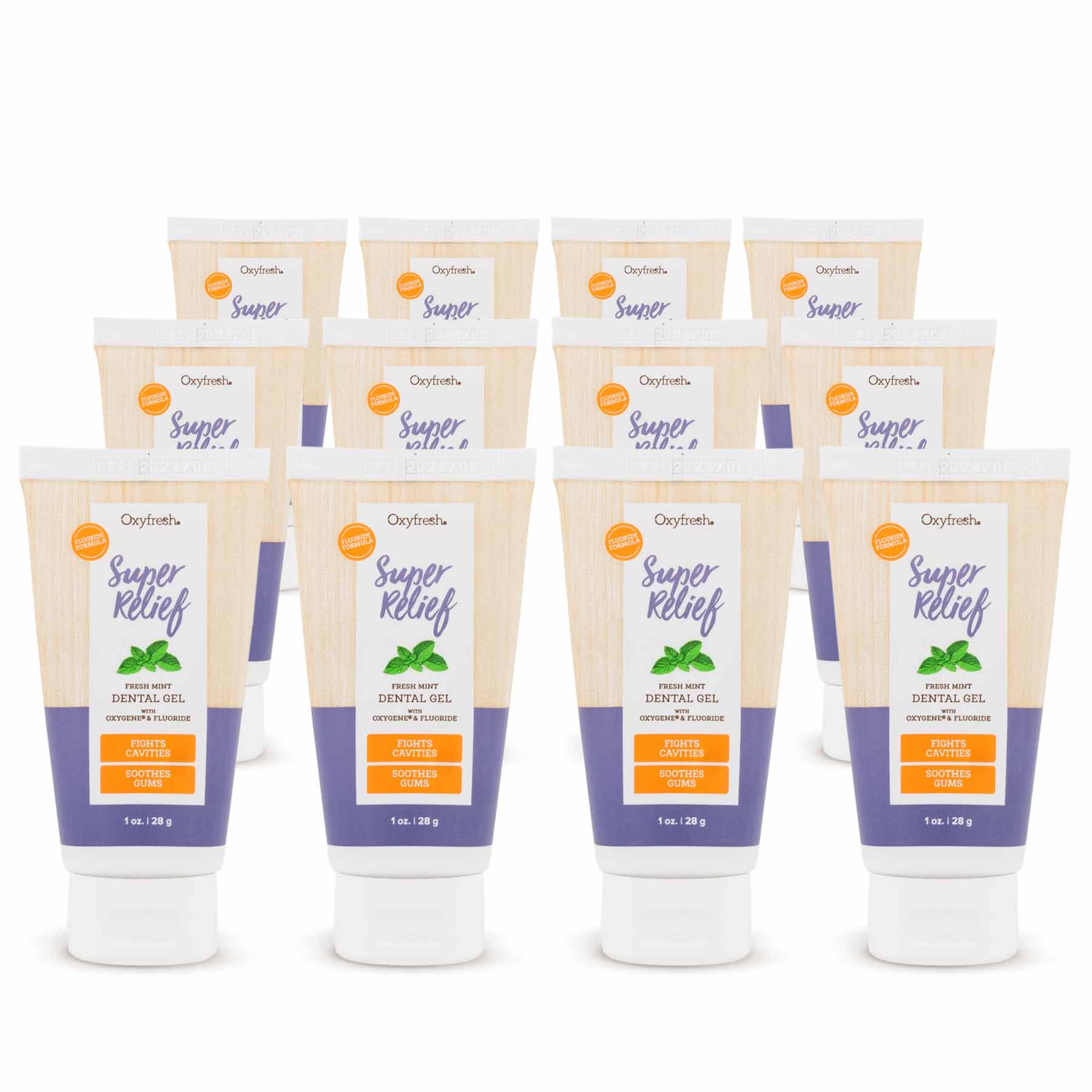 Super Relief Dental Remineralization Gel | With Fluoride
Developed specifically for those who need a little TLC for tender gums and cheeks. Oh, and did we mention it helps to remineralize sensitive teeth too? Dentists swear by this gel.

PROVEN GUM CARE – If you've spent your hard-earned money on perio care, don't let things slide at home! Our gel is an easy addition to any dental routine, and you'll love the results of stronger, healthier gums.
NATURALLY SOOTHING – Infused with soothing and cooling aloe vera, spearmint leaf oil & chamomile, it's like a spa day for your gums. No tip required.
DOUBLE PROTECTION ­– When it comes to preventing cavities and treating tooth sensitivity, we picked what the pros use: non-staining neutral sodium fluoride. This tried-and-true active ingredient is proven to strengthen and remineralize enamel.
PERFECT FOR TEETH SENSITIVITY ­– Experiencing tooth sensitivity after whitening? Our fluoride gel helps remineralize and strengthen enamel, so you can enjoy all your favorite hot & cold treats again.
HELPS FRESHEN GUMS – Our exclusive bad-breath neutralizer Oxygene® will instantly freshen your gum tissue ... and keep it that way all day! #Science.
We took the best of science and nature to really put the "super" in Super Relief Gel.

Active Ingredient: Sodium Fluoride 0.22%
Inactive Ingredient: Water (Aqua), Xylitol, Chondrus Crispus (Carrageenan), Flavor*, Stabilized Chlorine Dioxide (Oxygene®), Methylparaben, Aloe Barbadensis Leaf Juice, Chamomilla Recutita (Matricaria) Extract, Propylparaben
*Contains Spearmint Essential Oil. Gluten Free.
Oxygene® (Stabilized Chlorine Dioxide): It's our special ingredient that makes us different. This safe, non-toxic oxidizer works instantly to neutralize the bacteria that cause plaque and bad breath.
Aloe: Soothes, promotes healing, and helps ensure nutrient absorption.
Chondrus Crispus: This seaweed extract helps to create the perfect texture while also providing soothing comfort.
Sodium Fluoride: This naturally occurring mineral is the gold standard for the prevention of cavities. Bonus – it helps with tooth sensitivity!
ALL BETTER
Liberally apply dental gel to affected tissue with a Q-tip (or be a rebel and use your finger). Leave on for several minutes, then spit out excess if needed. You can also leave on overnight.

Bet you've never seen this disclaimer before!
This fluoride gel isn't for pets. Fluoride and xylitol are awesome for people, but not for our furry friends. They're also not a fan of mint, so if you're looking to improve your pet's smile, try our tasteless and odorless pet toothpaste instead.
Just what the Doctor ordered
Our patients count on Oxyfresh's Dental Gel for the relief of sore spot pain to get them through till we can see them. They have reported - instant relief. thank you
Super Relief Dental Remineralization Gel | With Fluoride
Dental gel
I have loved your aloe based dental gel for decades. This is a worthy successor.
Very good, no after taste, easy to apply
Great for sore gums and...
I use this on my dentures to hold in place, better than the gobby stuff. Only takes 1/4th inch in denture. Love it.
FAST RELIEF It is a good price also. It is real good for tender gums. I bought from you because I cannot get it for that price at my dentist office.
Relief...Finally
I have Burning Mouth Syndrome, and Oxyfresh Super Relief Dental Gel was very effective making my gums and soft tissues feel good again. I was very glad to receive it in just a few days.
Dental flouride
Very happy with product and service. Thank you.
My Favorite
I use Oxyfresh Fresh Mint Fluoride Mouthwash, Fluoride Toothpaste and Fluoride Dental Gel but my favorite by far is the Gel. I used to have really sore gums and this product has eliminated that problem. My gums feel great and my breath is fresh. The Fluoride Dental Gel is wonderful and nothing compares to it. Homestead, FL