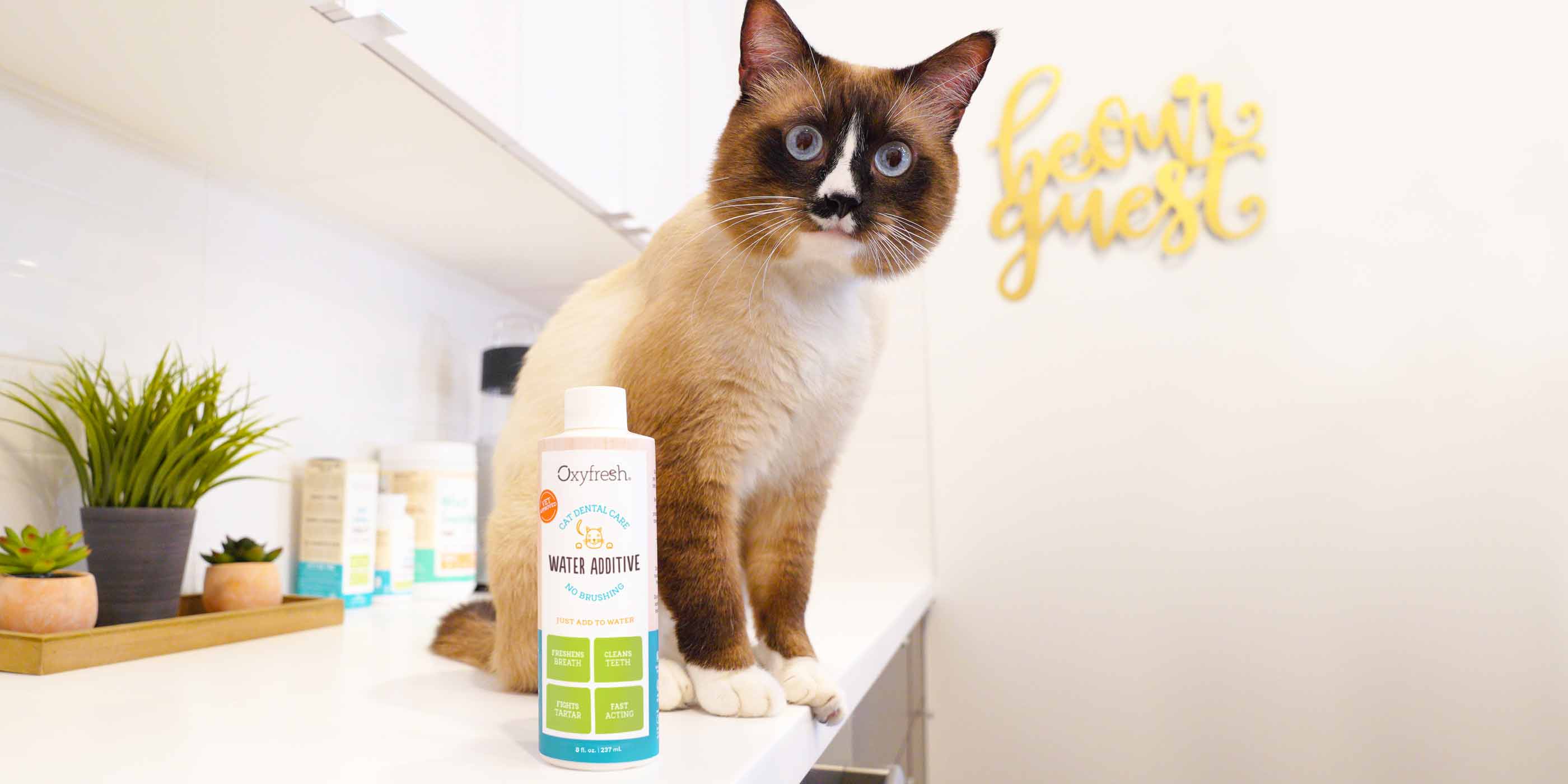 try it risk free
Your Cat Needs This
Paws down, this is the easiest way to freshen your cat's breath.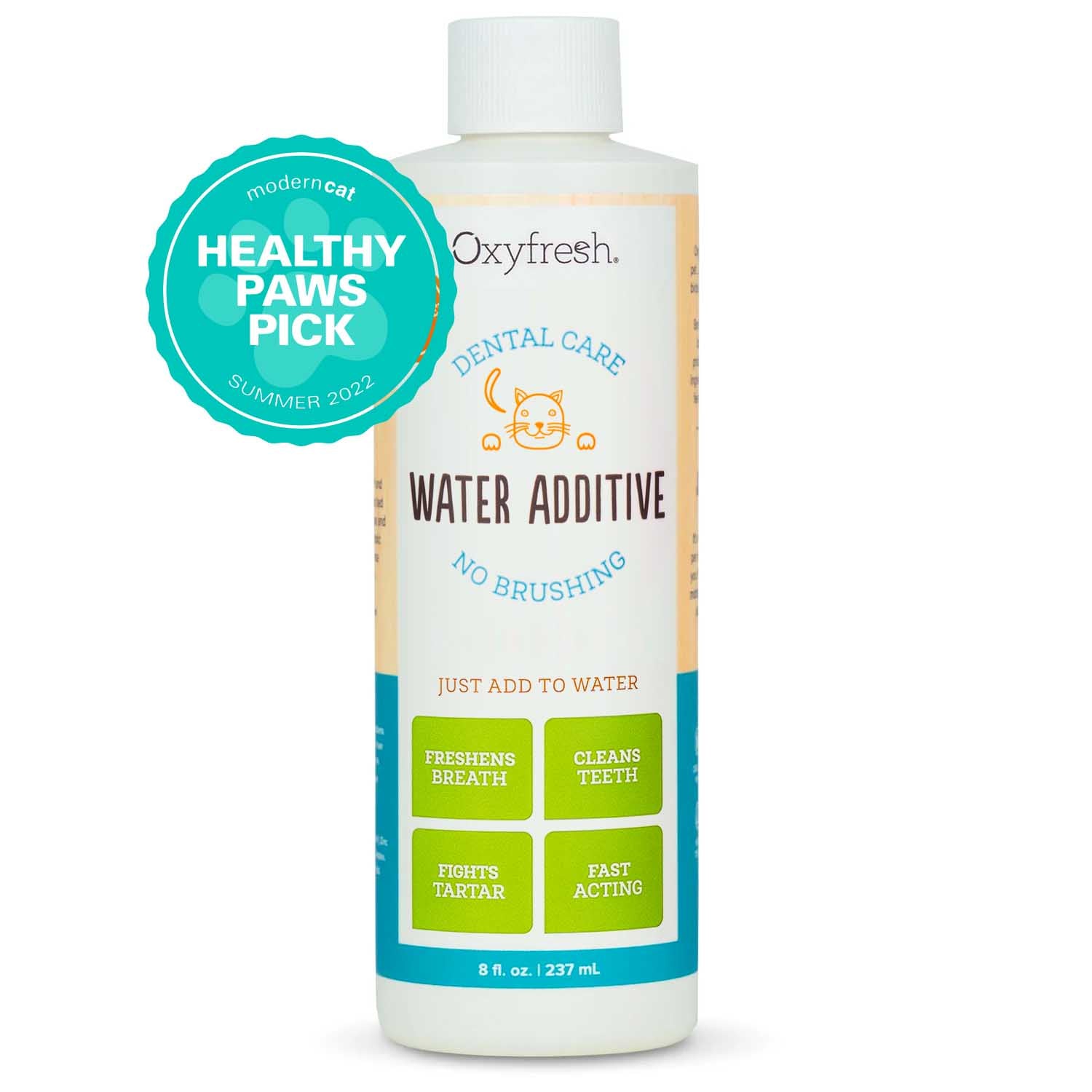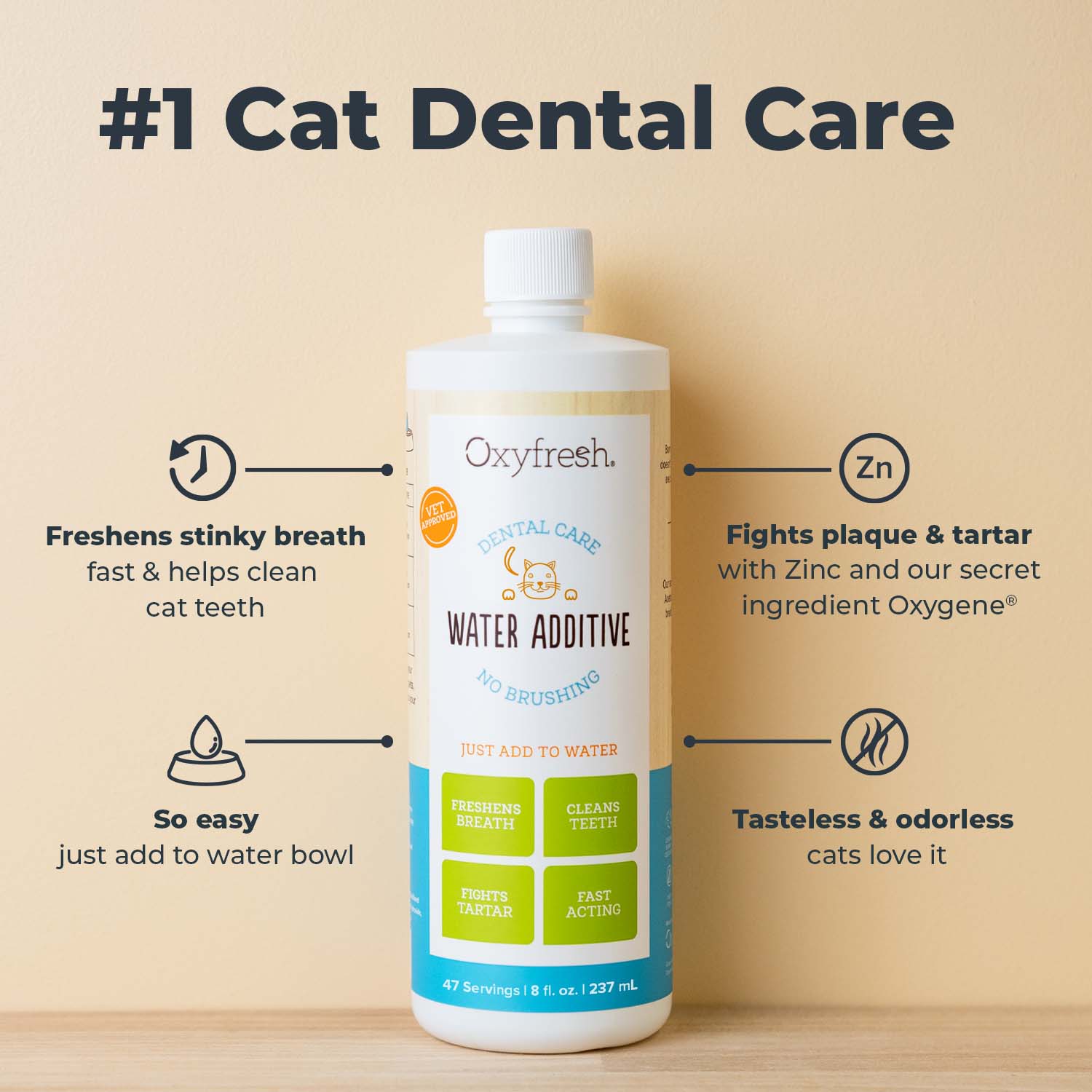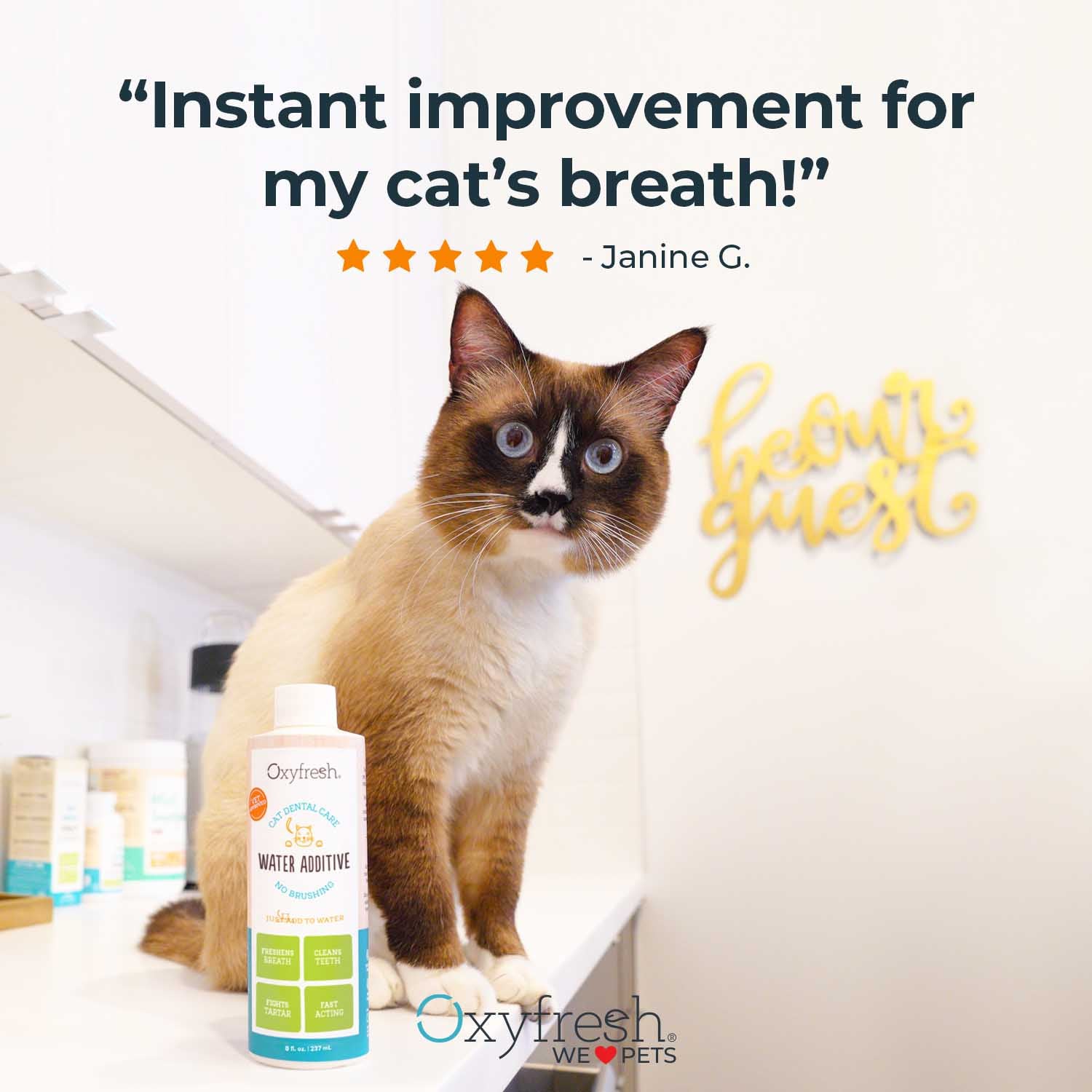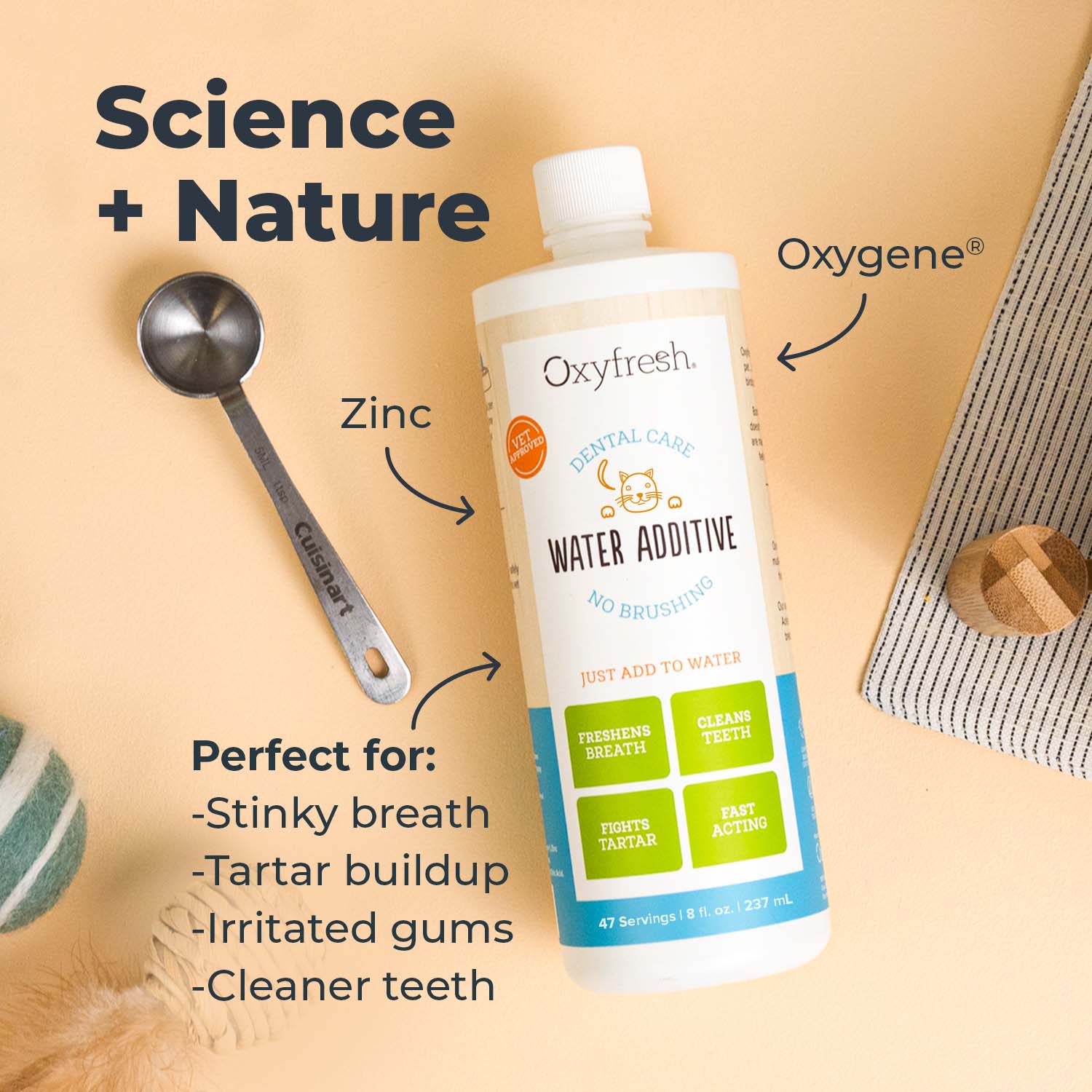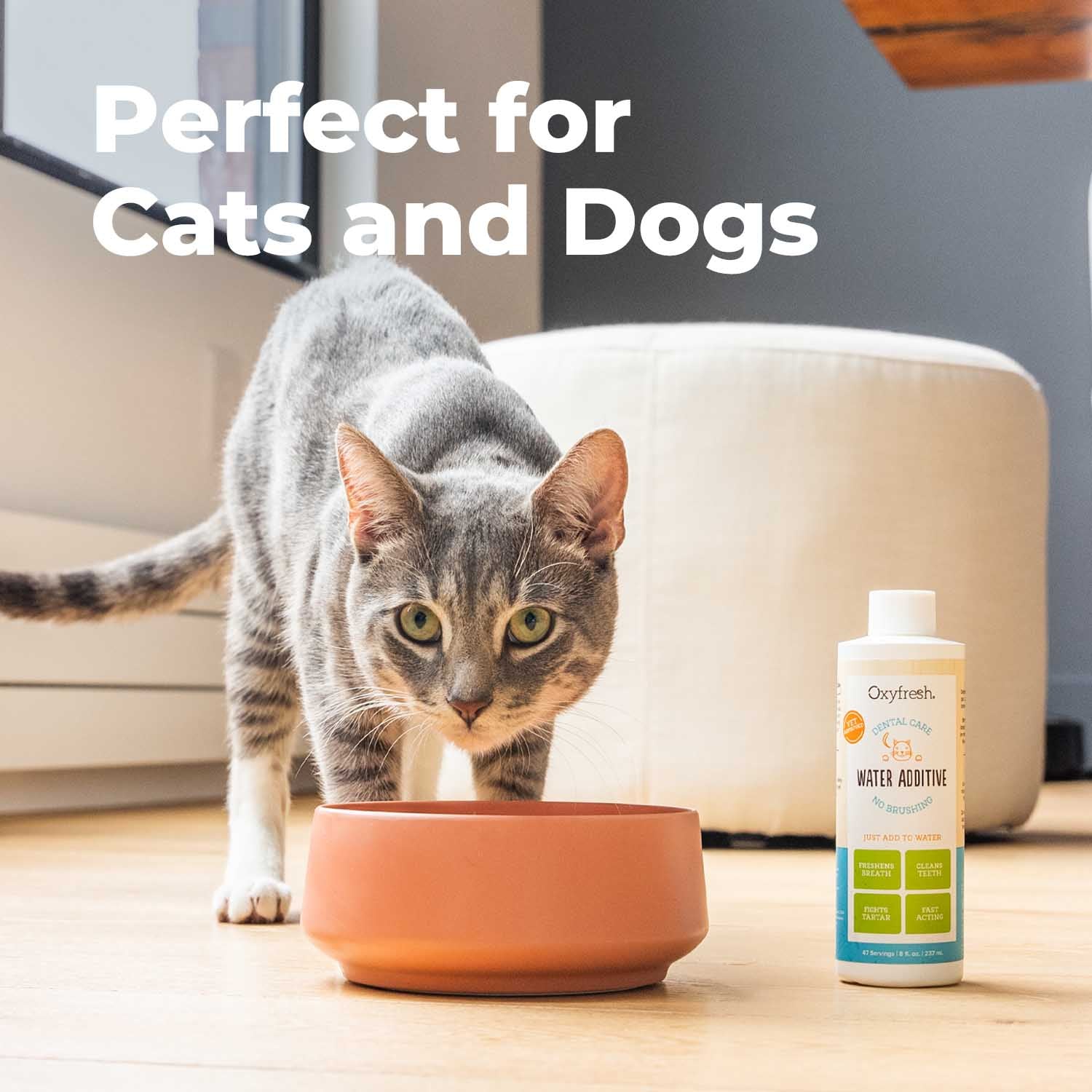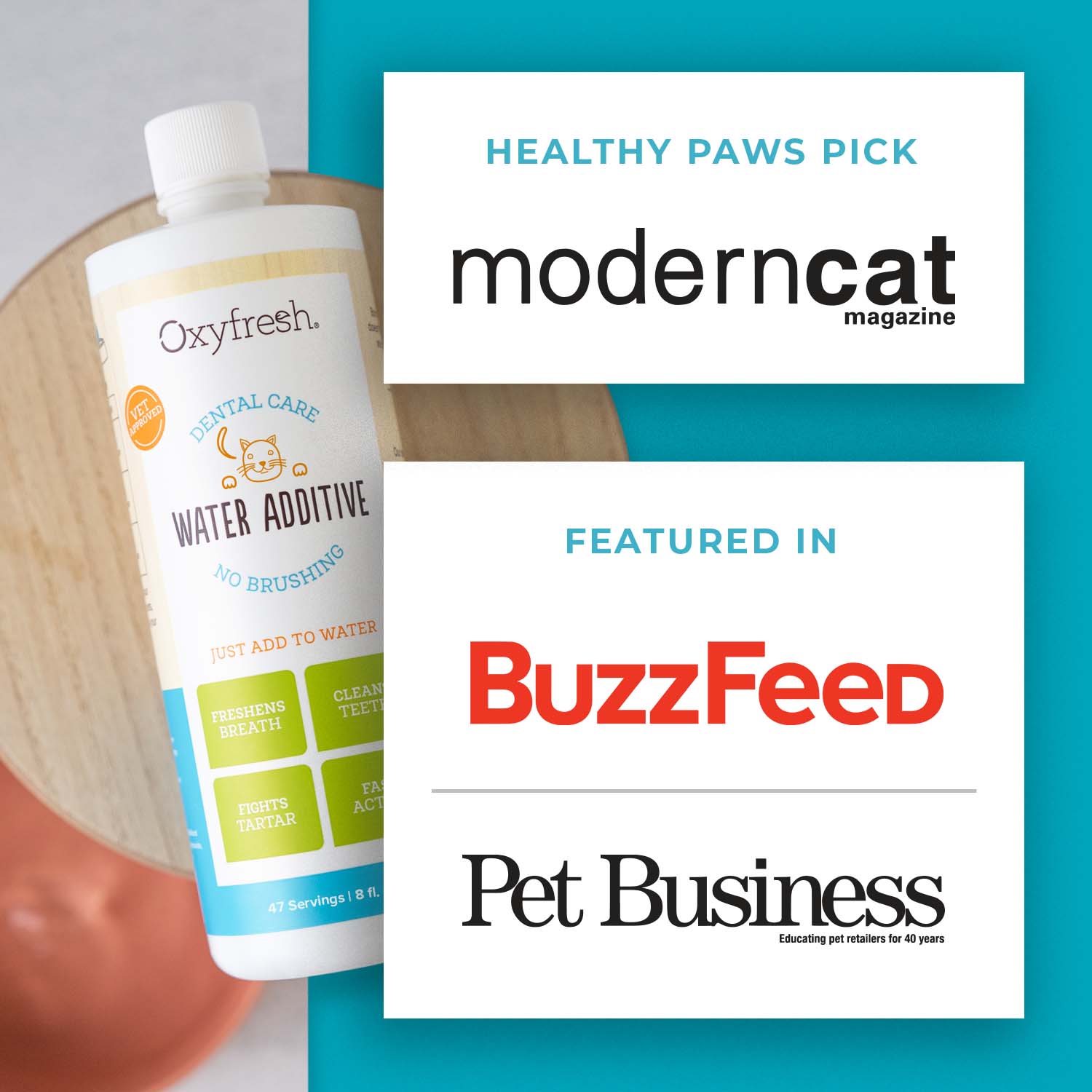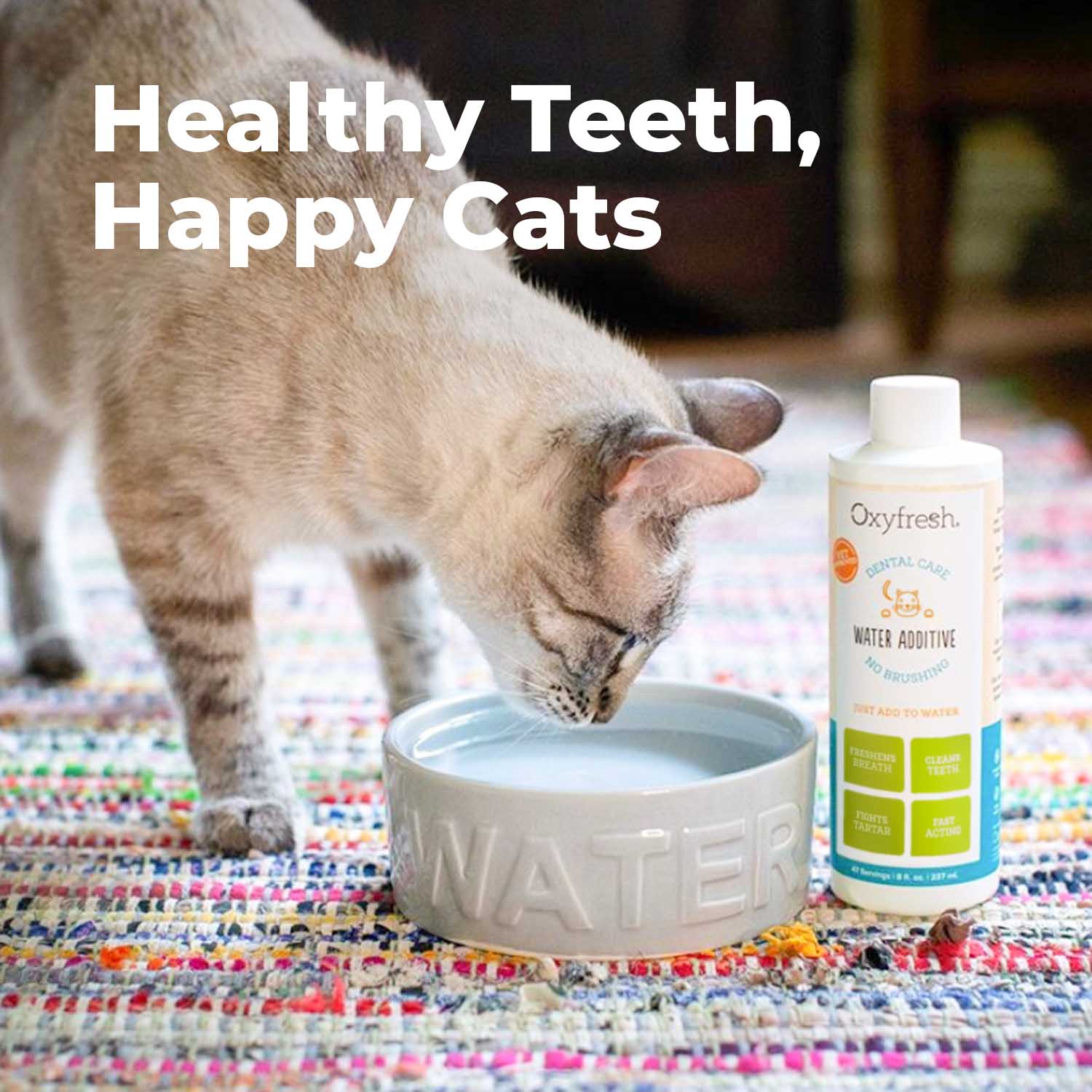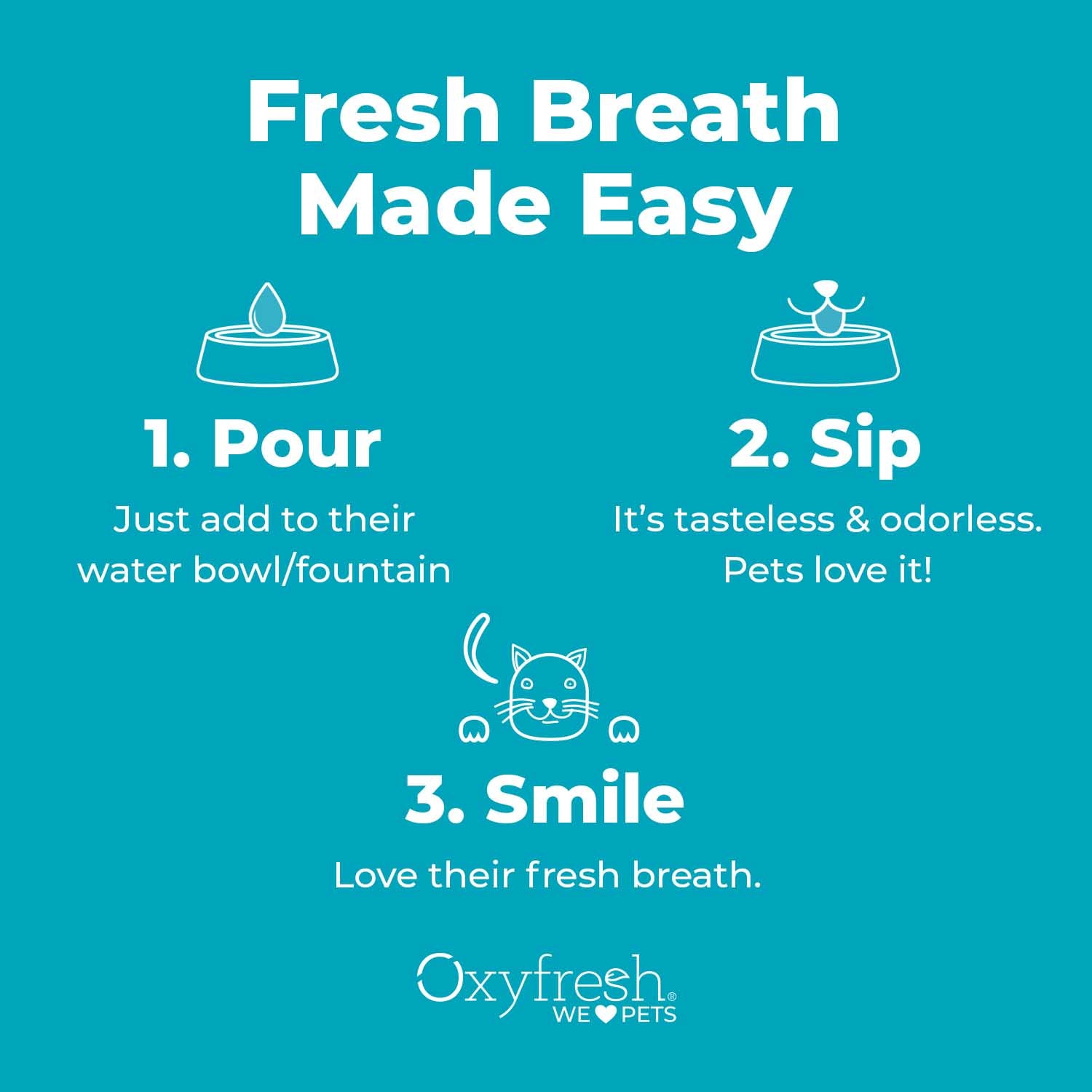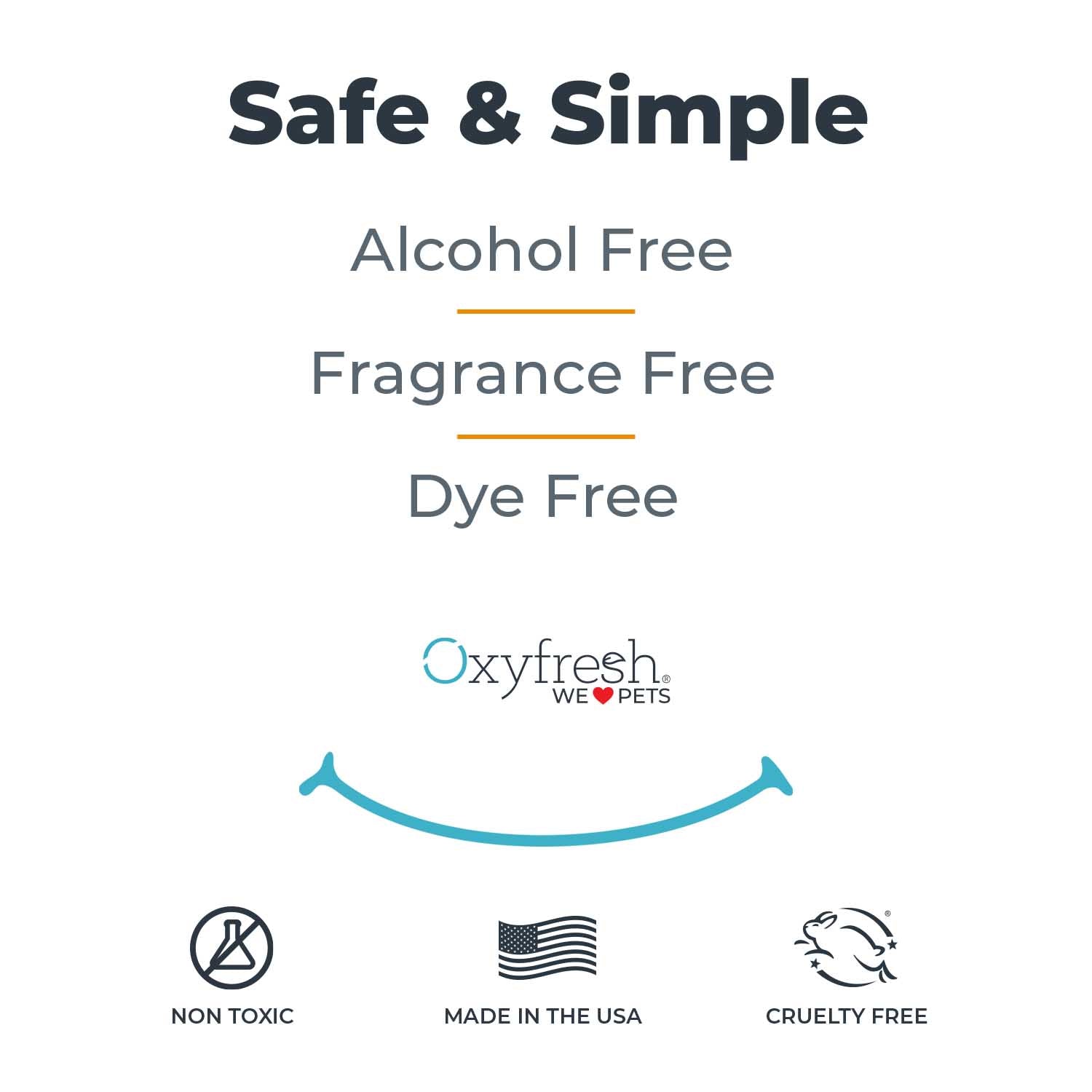 Paws down, the easiest way to freshen your cat's breath, fight plaque & tartar, and keep their gums in tip-top shape. Just add to water bowl and call it good!
Also available in the cat aisle at your local Walmart.
Makin' life easy for cat lovers
The Smartest Cat Dental Care
Freshens Breath
Finally say good-bye to cat bad breath with our fast-acting pet bad breath treatment for cats. It's the best, quick & easy cat breath freshener.

Cleans Teeth
The easiest way to clean your cat's teeth! Our vet approved cat oral care water additive helps fight plaque and tartar for healthy teeth and gums.

Skip the Brushing
Forget wrestling with toothbrushes; just add a capful of our cat dental care liquid to their water bowl each day – it's that easy!

It Works
Trusted by cat lovers, it's made with only the highest quality ingredients, and is a cat bad breath eliminator that actually works.
What really makes us sparkle
The Oxyfresh difference.
This product undeniably works.
I have been using the Water Additive for at least 20 Years - won't be with out it- my cats always have fresh breath and no gum or teeth problems 💜
- Melady E.
Changed my cats life!
My old cat had bad breath and trouble chewing. After two weeks of using this in his water, he is doing so much better with his food and smells a whole lot better!
- Debra M.
Do you believe in miracles?
This product has worked miracles for my cats terrible bad breath. Now I can accept his sweet kisses, without gagging. 😝 😻
- Donna D.
My cats can't even tell it's in their water!
I had tried water additives for my cats before, and they would avoid their water. But with this brand it's not an issue, and it works fast!
- Liz A.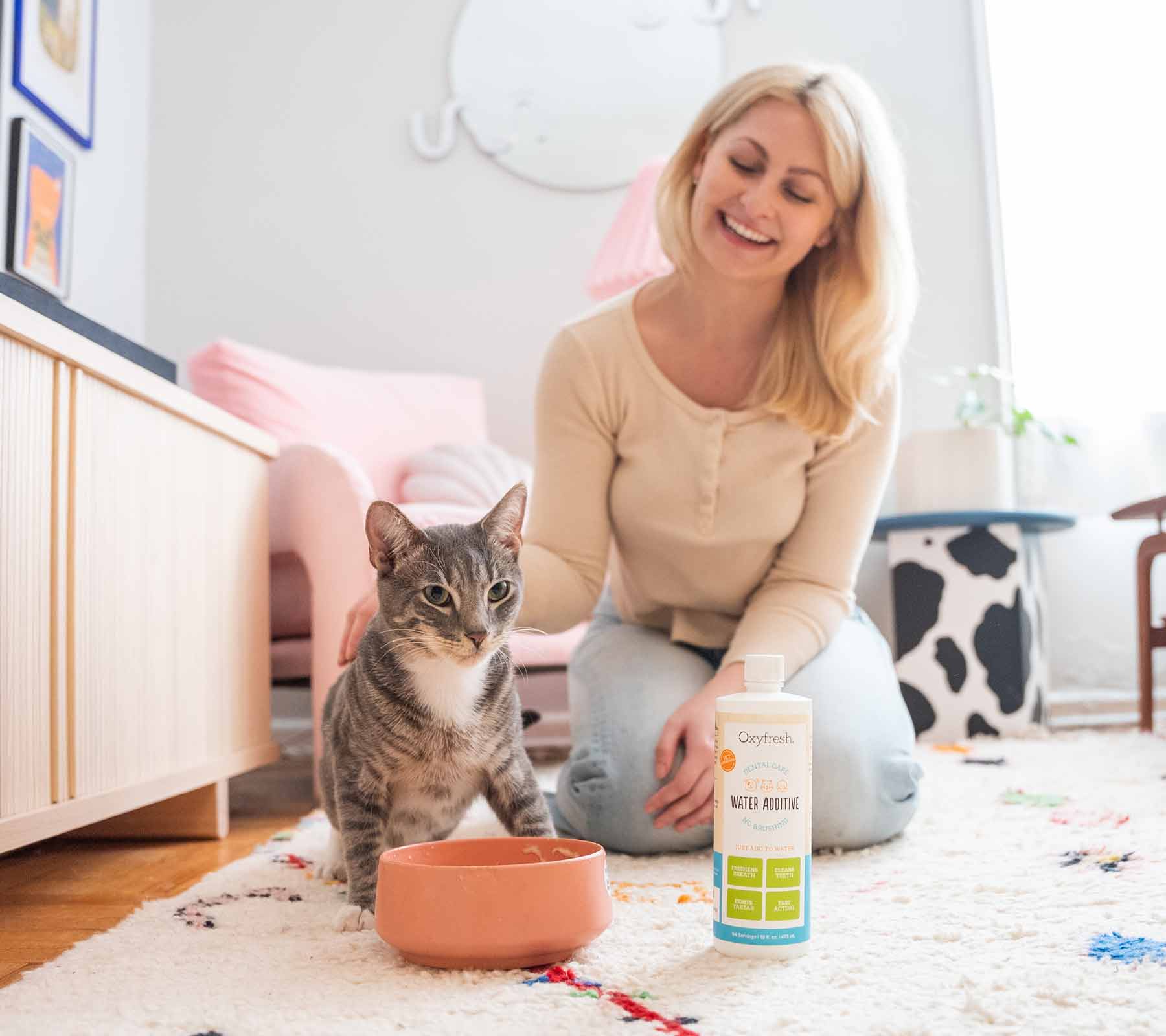 ⭐️ ⭐️ ⭐️ ⭐️ ⭐️
Over 23k+ Verified Customer Reviews