January 2 - February 28, 2023
Show Us Your Pet's Grin For The Win.
Whether your pet's grin is goofy, serious, or sassy, we want to see it! And if your dog or cat is chosen for BEST GRIN, you'll WIN!
Winning is this cool
The AMAZING Prizes
From serious smirks to the goofiest grins, show us your pet's smile for a chance to win these PAWSOME prizes.
But don't paw-crastinate, the contest ends on February 28th, 2023.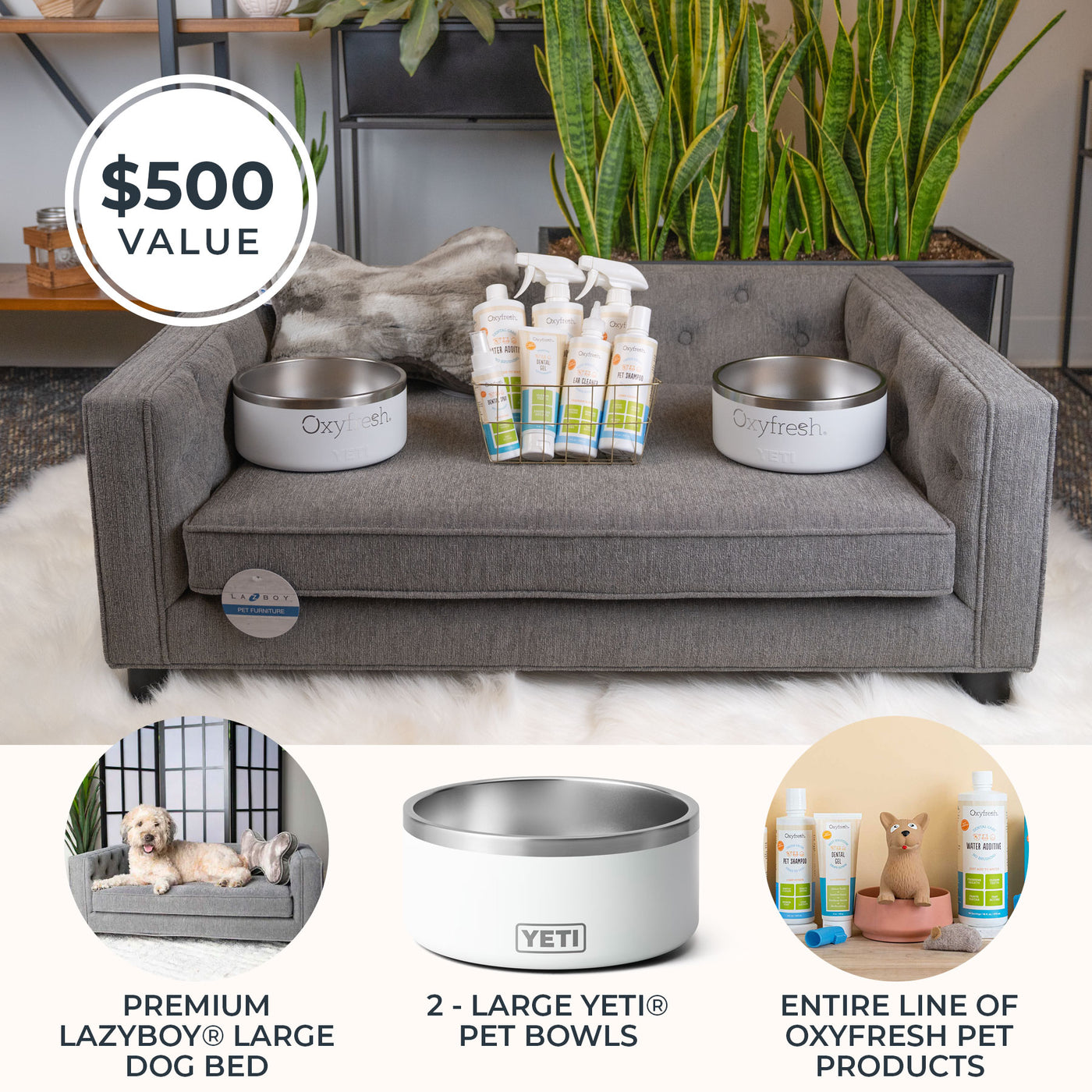 Wags Galore
Ultimutt Care Package
These prizes are definitely something to wag about. Not only will you get Oxyfresh's entire pet line of products but also these incredibly durable Yeti™ dog bowls and super comfy La-Z-Boy™ dog bed. The Pawfect package to treat your dog like a king.
Total value: $500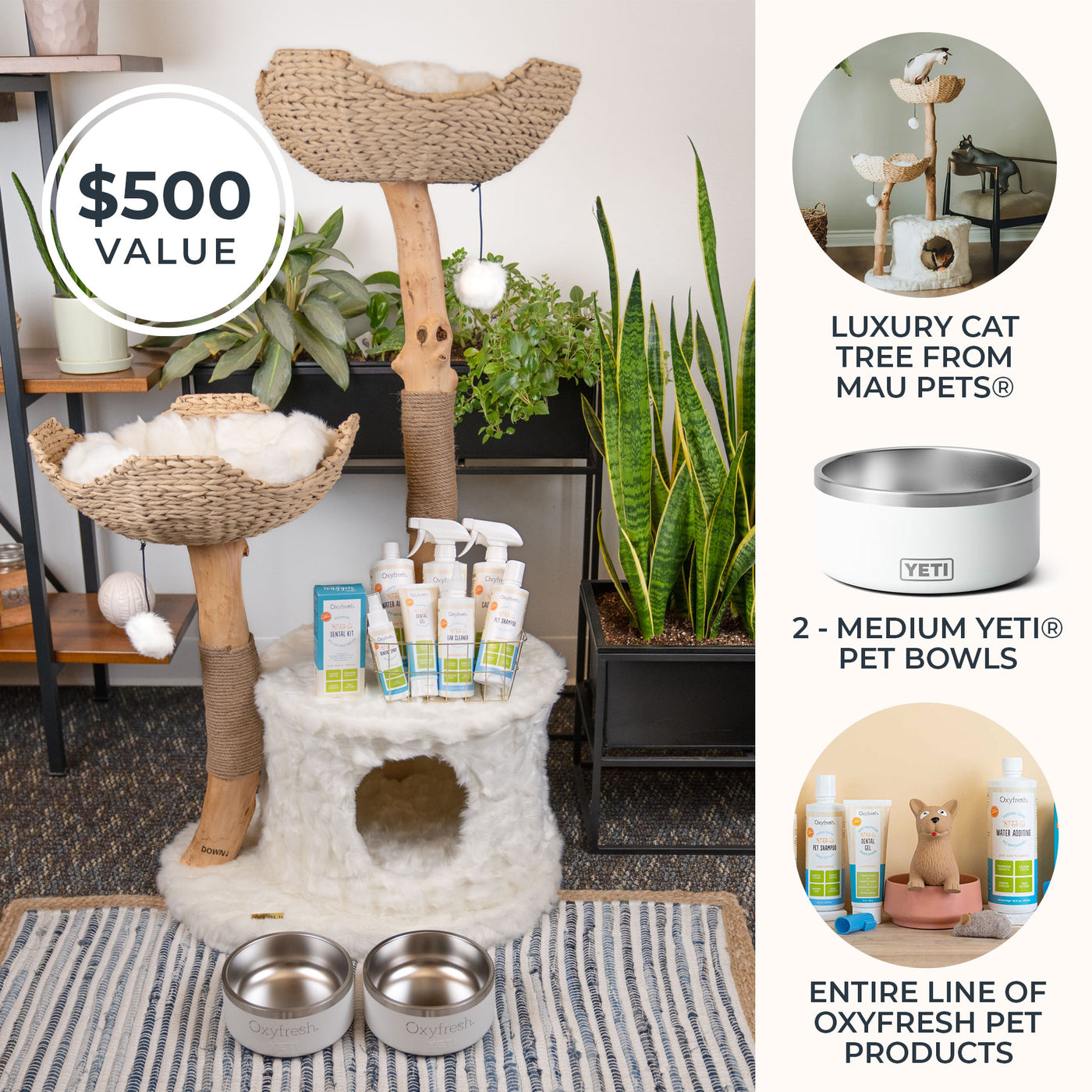 feline luxury
Purrrfect Care Package
Your cat deserves the finest feline finds. In this pawesome prize, you'll find our entire line of pet products, this luxury cat tree from Mau Pets™, and two incredibly durable Yeti™ bowls. That should get your kitty's motor going!
Total Value: $500
Entering is Easy-Peasy
Awww shucks, the contest is closed.
But stick around, we'll be announcing the winners on March 2nd!
We had over 1200 entries that we've been ooo-ing and awww-ing over and it's not going to be easy picking a winner!
Give your pet a Picture-Pawfect Smile
Get 20% off our Pet Dental Kit when you submit your entry!