Non-Abrasive Lemon Mint Power Toothpaste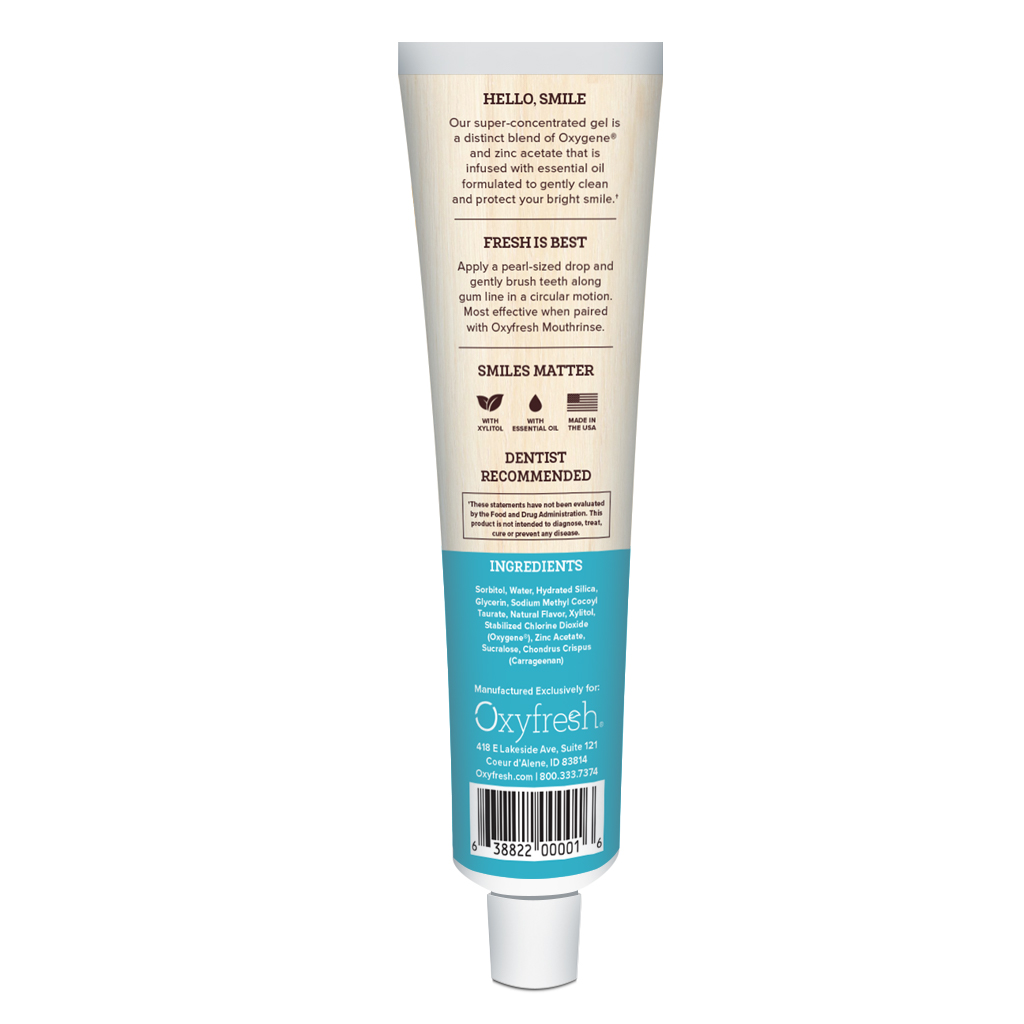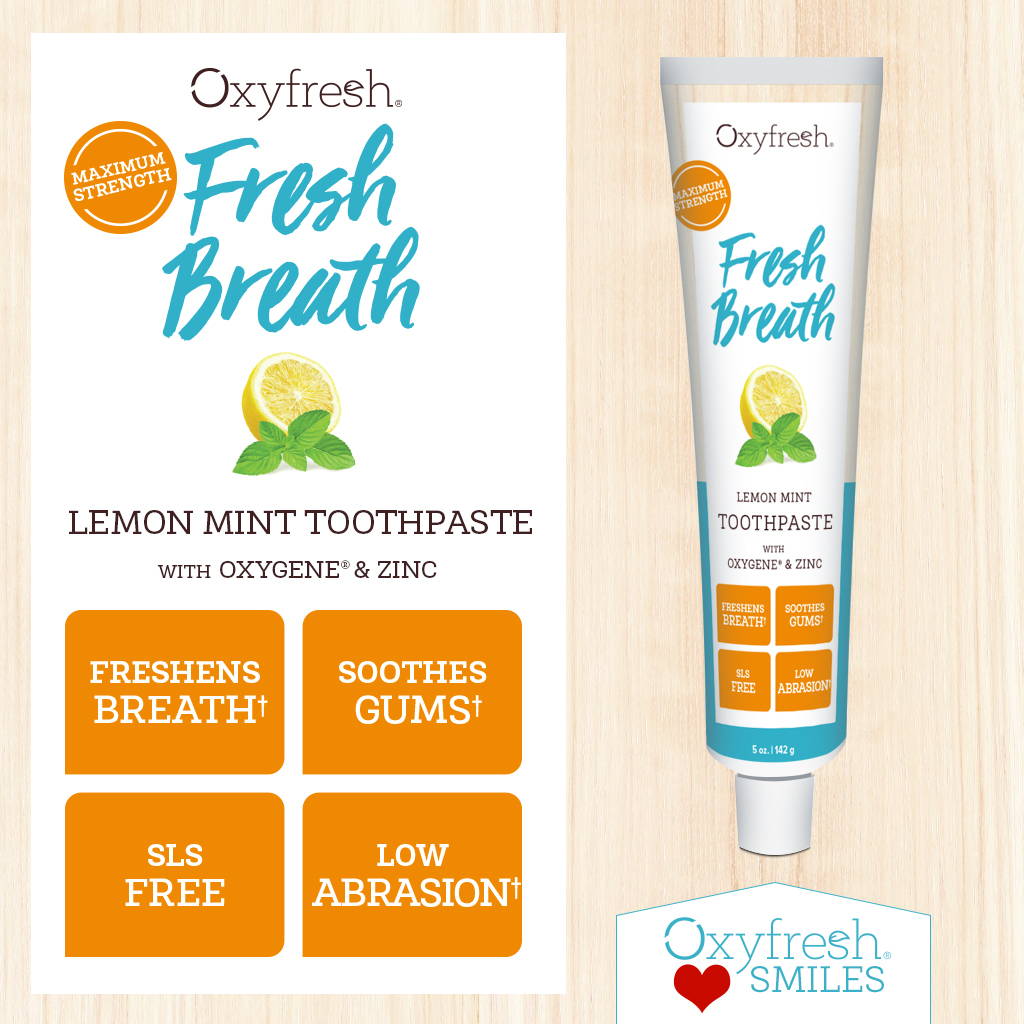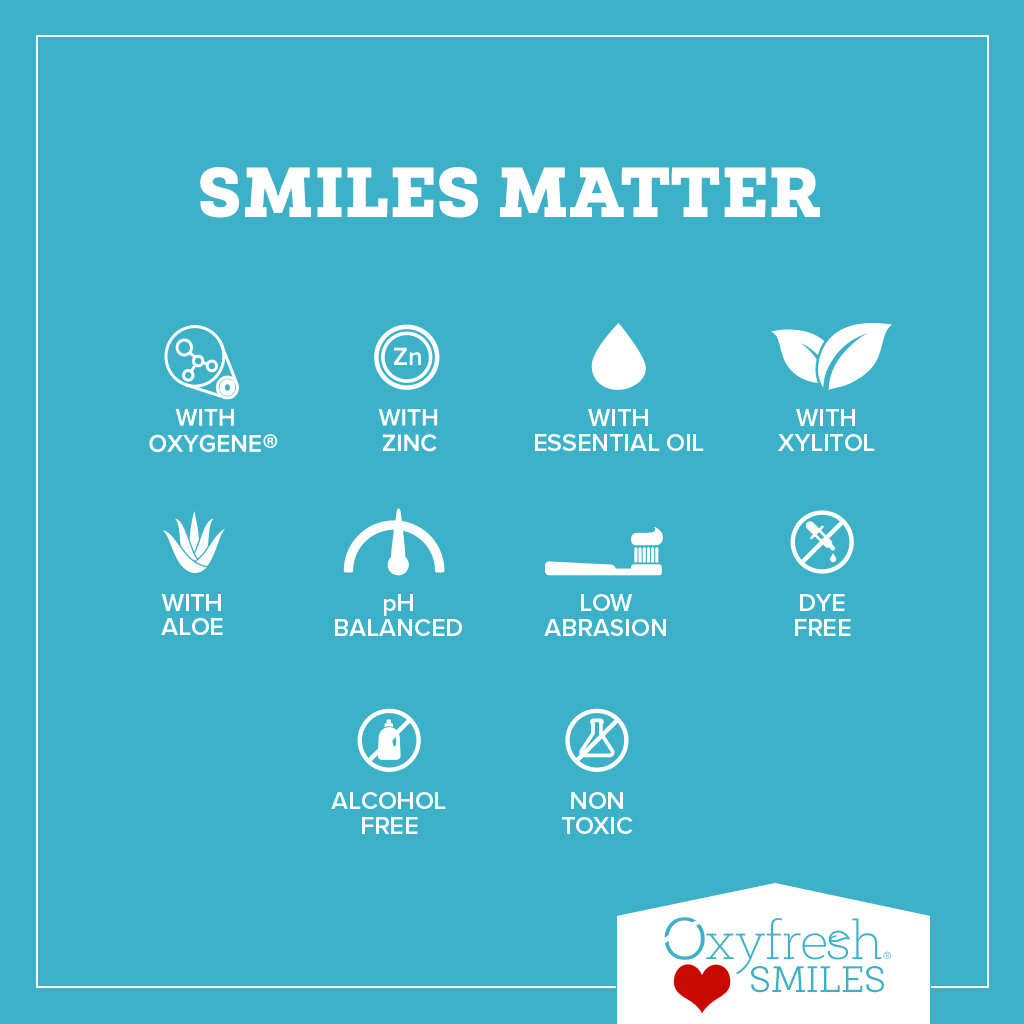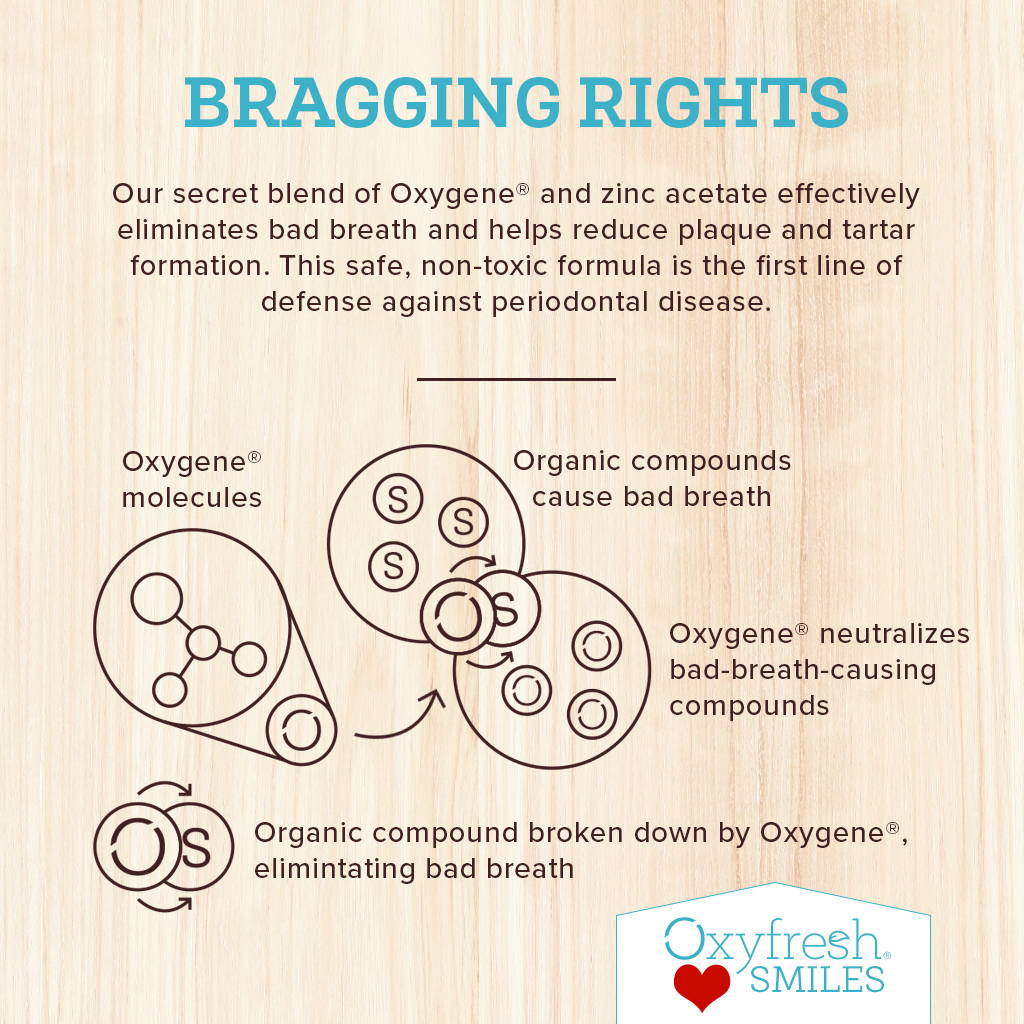 Maximum fresh breath non-abrasive gel toothpaste is perfect for the entire family, anyone who has sensitive teeth and wants to get rid of chronic bad breath (halitosis) or periodontal disease. Our patented formula of Oxygene® and Zinc guarantees the cleanest and freshest breath protection possible and a healthier smile.
Non-Abrasive Toothpaste – Perfect for your sensitive teeth and gums. Also for those going through cancer treatment, with diabetes or with swollen gums.
SLS Free – A must if you're prone to allergies, canker or cold sores.
Naturally Sweetened – No artificial flavors here! Naturally flavored with essential oils and Xylitol for a fresh feeling and a thumbs-up from Mother Nature.
All Day Fresh Breath Guaranteed – Eliminates bad breath at the source.*

Love my Oxyfresh Lemon-Mint Power Paste
Ann - Houston, TX / Customer Since 2015
I received my first tube of Lemon-Mint Power Paste as a freebie with my monthly order. I instantly fell in love with it! It leaves my mouth feeling fresh all day and I like the taste.

Mario Nunez - Tampa, FL / Customer Since 2010
Power Paste is THE best toothpaste! I've never been able to brush with anything that really eliminates odors. This knocks the lingering smell from garlic etc…like nothing else!

Jodi Putnam - North Quincy, MA / Customer Since 2014
Love my lemon mint toothpaste. The flavor makes me brush longer & my dentist is pleased to see an improvement in my gum health. It's a win win!!!!